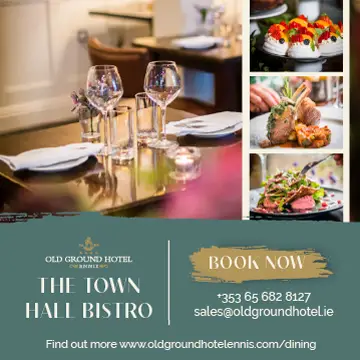 *Cathal Malone battles with Tom Morrissey. Photograph: Gerard O'Neill
After last year's classic, this was the Munster Final we all wanted repeated in 2023.
Clare players and supporters alike had the luxury of putting the feet up and enjoying the last games in the round robin, safe in the knowledge that we would be in the decider this weekend. All signs pointed to a Clare versus Tipperary clash but Waterford sprung a surprise and gave their supporters a glimmer of hope for next year.
Tipperary may have peaked too early this year and could face a difficult game against Offaly in their next clash. It will be interesting to see if that loss for Tipp was the beginning of a downward trend or whether they can maintain the levels they played to early in the year.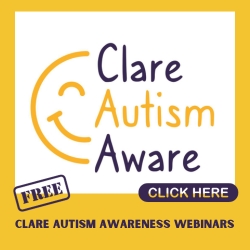 Limerick did just enough in a Munster championship classic against Cork in their own patch. While there is no doubt that Limerick have dropped off a little bit in this year's championship, rumours of their demise are far too premature. Limerick had the luxury of being the best team in the country by a distance over the past four to five seasons. At their peak, they played to a level that no other team could get close to. They have certainly dipped a bit this year, possibly finding it hard to maintain standards. It's more likely though, that they have structured their training to peak later in the year. Having survived the Munster round robin, they will be favourites to go on and retain their Munster and All-Ireland titles.
Limerick probably couldn't believe their luck when they were handed a home fixture to defend their title in. The natural choice for this fixture was Thurles and it's a shame that it has been fixed for the Gaelic Grounds instead. You can be sure politics was at play behind the scenes and logic went out the window. Unfortunately, it has added to the scale of the task which Clare now face and places Limerick as firm favourites in the game.
If playing it in Cork was the only option, I think Clare should have taken it. The margins between winning and losing are razor thin between these two teams and if giving up home advantage swings it in Limerick's favour it will be an own goal for Clare. The Gaelic Grounds will be full and the atmosphere will be loud. In these moments of high intensity, a little more familiarity with your surroundings can give you an edge.
Clare have been hard done by in not having the game in Thurles and the management and players group should channel that to give them an edge. If Clare can bridge the gap of 25 years and win a Munster title in the defending champions home grounds it will be a monumental achievement and a suitable reward for the work that has gone in over the past few years.
On the field it is sure to be an enthralling encounter with many key matchups between players who will be quite familiar with each other at this point. Conor Cleary has done very well for Clare at full back and has a decent record coming up against Aaron Gillane. Cleary's composure and assuredness at full back would be a big loss to Clare.
Adam Hogan has been excellent since his introduction to the set up. He has a lot of experience at full back having been selected there for schools and underage hurling. If he moves to full back, Paul Flanagan could be brought back in in the corner and his experience could be vital to adding a composure at the back for the Banner. In last year's Munster Final his cousin Seamus scored eight points from play, and I'd like to see Paul given the chance to quieten him. How this line fares for Clare will be crucial in dictating who wins the game.
Of course, the hard work will have to be done further out the field to ensure that they are given a fighting chance. Diarmuid Ryan is improving each game that Clare have played and he John Conlon and David McInerney have been Clare's most settled line over the last 2 seasons. In Clare's last outing Darragh Fitzgibbon caused some issues early on with direct running through the centre. Will this be something Limerick try to target or will they go with Lynch at centre forward who plays as more of a facilitator to others. From a Clare point of view I would like to see John picking up Cian Lynch in this position. John's physicality in that area is a great strength to this team and if Clare can slow down Limerick's play in this area he will excel in winning ball and setting up attacks.
In the last clash between these teams, Limerick probably created more chances which were not taken, but Clare were a little wasteful at times too. As teams improve over the course of the season, I would expect there will be far less margin for error in this weekend's game. Ian Galvin was under utilised in our last two outings, but his finishing should be important this weekend, whether that is from the beginning of the game or being introduced from the bench. Mark Rodgers had an excellent game versus Limerick in the round robin but was a little quieter since then. Clare will need him to rediscover his devastating form as he is a major scoring threat but also has a great eye for a pass. He would be a dream to play with and if Tony Kelly and Shane O'Donnell can run off him when he is in possession, he will put them through for goal chances.
The emergence of this Clare and Limerick rivalry has been hugely entertaining to watch over the last few seasons as excellent players on both sides have treated us to some amazing hurling. For it to truly be classed as a great rivalry though, both sides have to land some huge hits. If Clare could beat Limerick in their home patch to win a Munster Final it would be a huge statement from this group that they demand to be seen equals and not contenders.