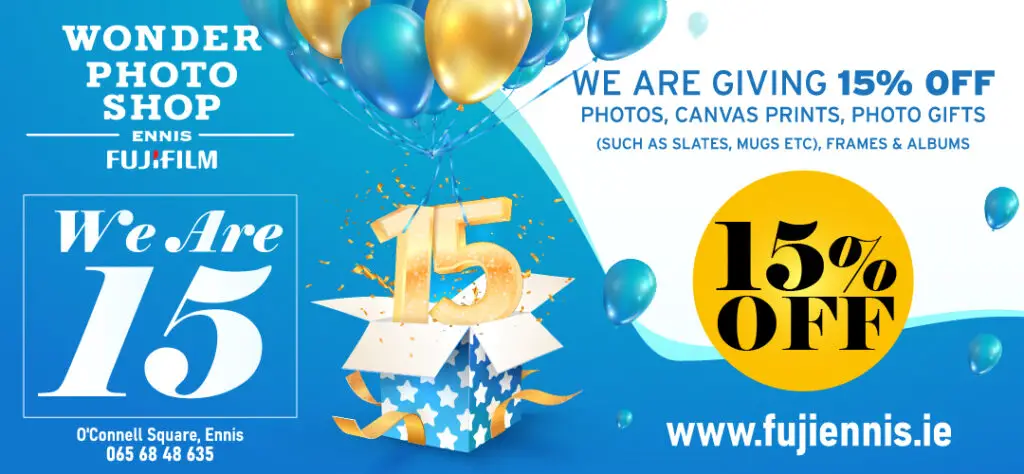 FUTURE LEADERS IN Clare GAA are to come to the fore following the establishment of a new youth committee.
Clare GAA is the first county board in the country to have set up a youth committee. The Clare GAA Youth Committee held its first gathering at the Ennis offices of TTM Healthcare in the past fortnight as plans for the new group were laid out.
Newly appointed Head of Operations with Clare GAA, Deirdre Murphy was among those present in what was her first official engagement since taking on the post.
Eight different schools from Clare were present, namely St Flannan's College, St Joseph's Tulla, Rice College, St Joseph's Spanish Point, Scariff Community College, St Anne's Killaloe, Coláiste Muire and St Caimin's Community School.
Establishment of a youth committee for Clare GAA was one of the action points of the Strategic Plan for the Association.
Planning and training officer with Clare GAA, Paddy Smyth said the "life and vibrancy" of young people should never be underestimated as he welcomed Transition Year students who were studying the Future Leaders programme. He outlined that the skills obtained through multiple aspects in the module including event management, nutrition and writing serve as skills for life.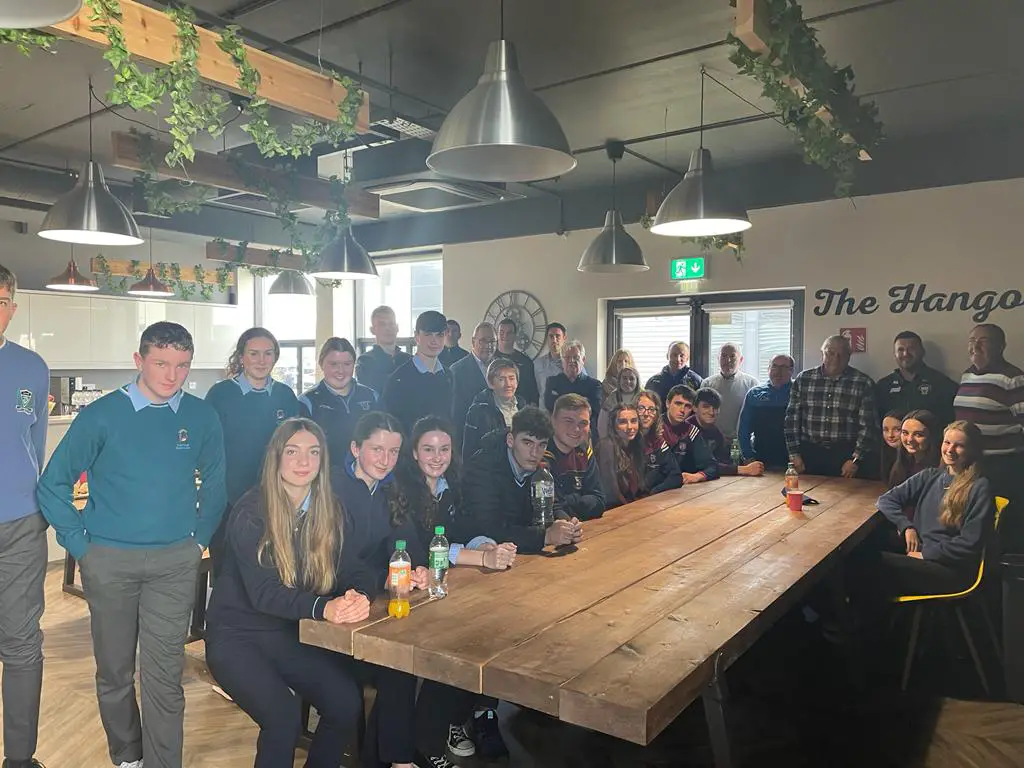 Addressing students, Deirdre Murphy quipped that it was her "first gig" since becoming Head of Operations. "It is very exciting for Clare GAA to have a youth committee," she stated. She said that the student voice had always been "particularly important to me" while referencing her previous roles as a secondary school teacher and more recently at the University of Limerick. "To get anything done in cooperative manner at second or third level, everyone feeling they have a voice or input with how their team or county is moving forward is a really good starting point".
Input of teachers to the Future Leaders programme was acknowledged by both Murphy and Smyth. "We're looking at All Ireland winners and our starting full back for Clare," Deirdre said of the involvement of both Brendan Bugler and Conor Cleary.
How Clare native Eoghan Hanley has helped to shape the Future Leaders programme was referenced by the Clooney woman. "Eoghan Hanley and his brother Colm trained Clare to win the All-Ireland Junior Camogie Final in 2008, it was the first time we as players were treated in a real proper professional manner".
Encouraging students to look at the multiple roles within the GAA and to approach the County Board for assistance, she said, "whether you're a player or a future administrator, there's so many ways to lead, that may not be clear at the age of fourteen. Not everyone was talking about Tony Kelly's scores in the county hurling final but his hook. If you can be the Conor Cleary be the Conor Cleary or else be the hardest trainer, the organiser, get the money for the bus to organise the challenge match in Tipperary that could make all the difference".
Schools have long been "crying out for more of a connection" with the County Board, St Flannan's school teacher Brendan Bugler said as he welcomed the initiative. "When Paddy Smyth reached out to me, it was an eye opener and I said finally we might see some progress. We can see the benefits this will have on students and for the community. There's huge benefits and we're extremely passionate about". He said the creation of the youth committee was "a milestone day and it can be the start of something great. It is so important that this isn't a tick the box exercise, it is up to us to drive this forward, there is no other county in Ireland doing what we're doing, we're ahead of the pack".