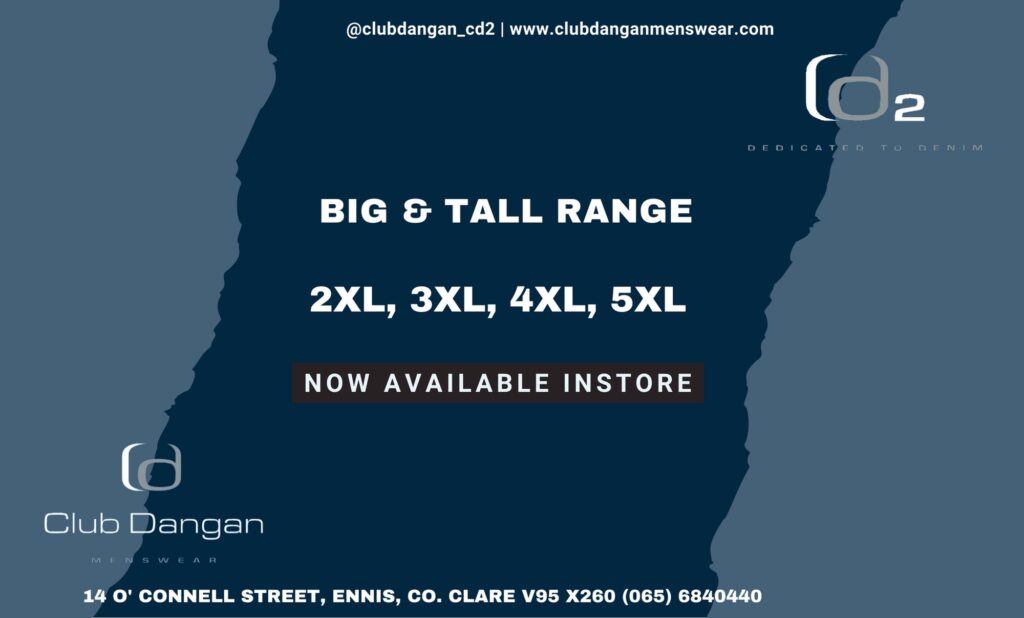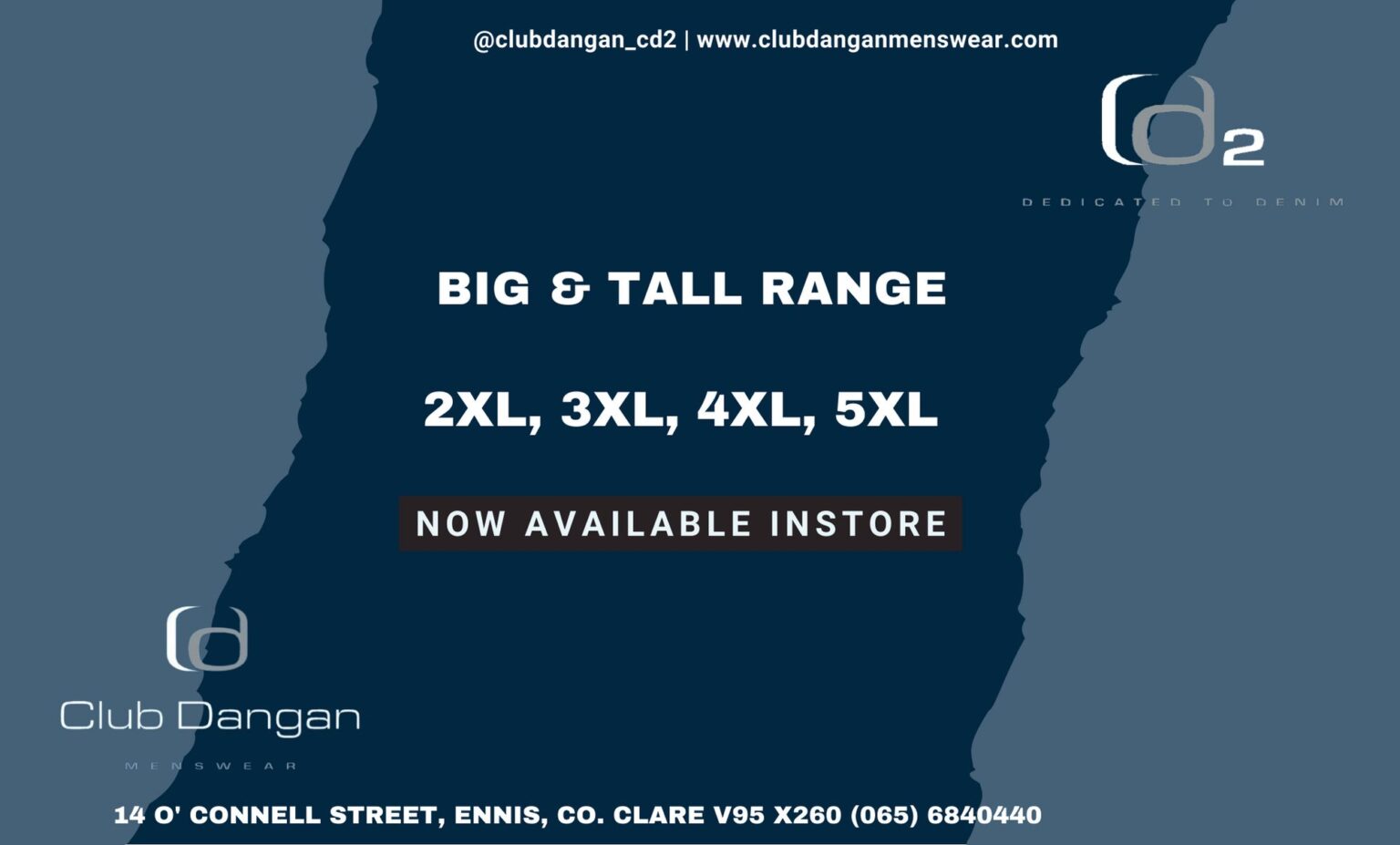 *Gearoid O'Grady in action for Cill Cúil Gaels. Photograph: Gerard O'Neill
HOLDERS Cil Cúil Gaels, Corofin and Ennistymon strengthened their tag as favourites for the U21A football championship.
The race for the under 21 A and B football championships got underway at the weekend when all of the fancied teams made winning starts.
Corofin were the biggest winners inflicting a twenty six point defeat on Kilrush/Killimer.
Title holders Cill Cuil Gaels, an amalgamation of Kildysart, Coolmeen, Shannon Gaels and Kilmihil put down a marker that they are determined to hold onto the crown when they accounted for Cooraclare.
Another four club combination, Western Gaels, made up of players from Doonbeg, Naomh Eoin, O'Curry's and St. Senans, Kilkee have served notice that they won't be easily dismissed with victory over St Joseph's Miltown while Ennistymon have shown that they are strong contenders with a comfortable win over Éire Óg.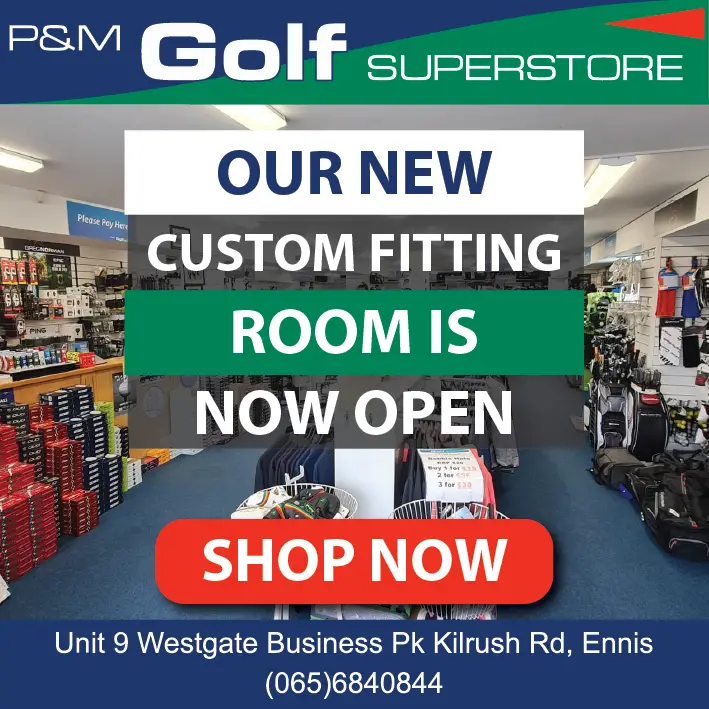 All so easy for Corofin
Corofin 6-16
Kilrush/Killimer 1-5
Venue: Pairc Finne, Corofin
When the draw for the under 21 A football championship was made both Corofin and Kilrush/Killimer were amongst a short list of favourites for the title.
When the draw paired them in the opening round, the expectation was for a close contest but it never materialised as Corofin dominated from the off in the game played at their pitch on Saturday.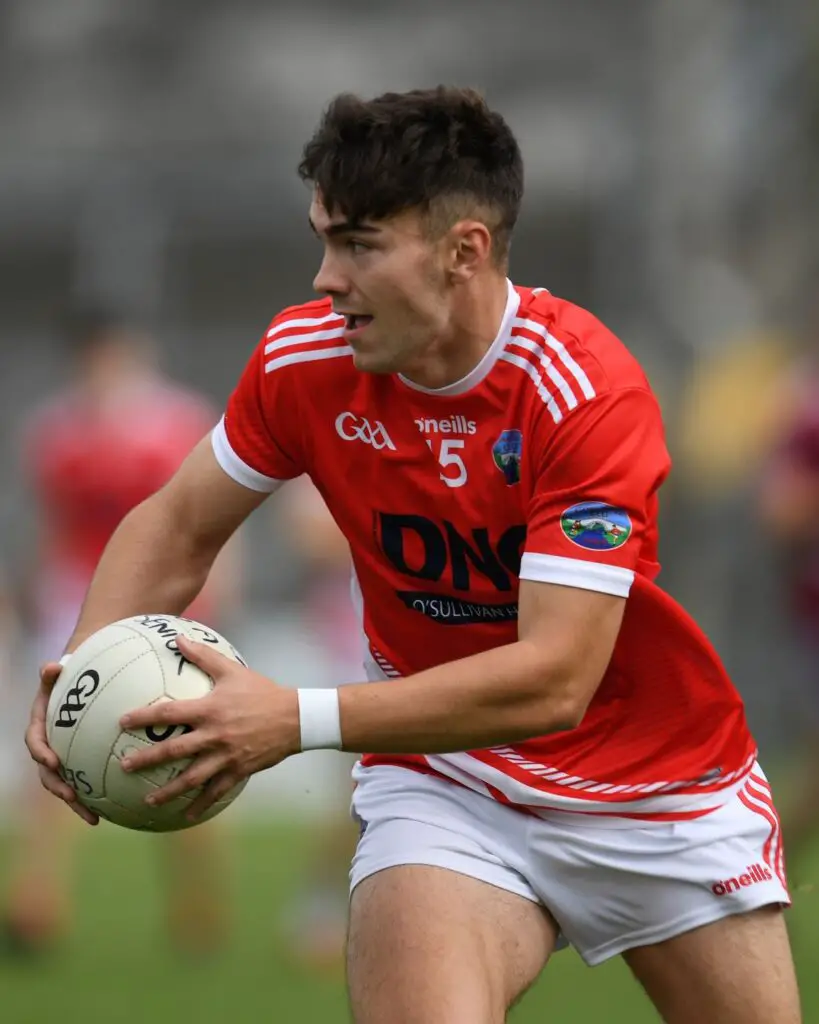 The winners had established control as the game went into the second quarter and at this stage they were 2-3 to 0-2 in front. It was 3-6 to 0-4 when the half time whistle sounded.
Killian O'Connor (2), Robin Mounsey, Josh Ryan (one each) and Diarmuid Cahill with two were the Corofin goalscorers.
Stephen Grogan scored the Kilrush/Killimer goal on a day when the West Clare combination were short a number of regulars.
Corofin: Keelan Mounsey; Colm Fitzgerald, Eoin Fitzgerald, Gearoid Hanrahan; Cian O'Loughlin, Cillian McGroary, Thomas Roche; Kevin Keane, Shane Punch; Cian Doolin, Diarmuid Cahill, Sean McNamara; Robin Mounsey, Killian O'Connor, Josh Ryan.
Kilrush/Killimer: Cian Corry; Harry Looney, Kieran Bermingham, Sean Purtill; Odhran Cunningham, Euan Power, Fiachra McKeown; Dylan O'Brien, Sean Conway; Jack Kelleher, Keith Crowley, Joe Meehan; Aaron Fitzgerald, Stephen Grogan, Christopher O'Sullivan;
Sub: Evan Moloney for O'Sullivan;
Referee: Barry Keating (Lissycasey)
Conway's goal vital for Western Gaels
Western Gaels 1-9
St. Joseph's Miltown 0-7
Venue: Shanahan McNamara Memorial Park, Doonbeg
A first half goal from Luke Conway played a major part in helping Western Gaels to victory over St. Joseph's Miltown in the opening round of the under 21 A football championship at Shanahan McNamara Park in Doonbeg on Saturday.
Conway's goal helped the four club West Clare amalgamation to a four point interval lead when the score was 1-5 to 0-4.
Miltown tried hard to cut back the winner's lead but their opponents held firm and marched onto book a quarter final spot.
Western Gaels; Sean Roche (Naomh Eoin); M.J. Malone (Doonbeg), Conor O'Mahoney (Doonbeg), Adam Foley (Naomh Eoin); Adam Haugh (Naomh Eoin), Tadhg Lillis (Doonbeg), Darragh Keane (O'Currys); Jack McNamara (St. Senans, Kilkee), Cathal Killeen (Doonbeg); Jamie O'Shea (Doonbeg), Shane Browne (O'Currys), Patrick Clancy (O'Currys); Dylan Conway (Doonbeg), Luke Conway (Doonbeg), Eoin Kelly (O'Currys);
Subs; Dara Burns (Doonbeg) for D. Conway; Jonathan Clancy (O'Currys) for O'Shea; Ciaran Bonfil (Naomh Eoin) for A. Foley
St. Joseph's Miltown; Andrew Skerritt; Adam Burke, Sean Neylon, Cormac Byrne; Sean Hayes, Killian Keavey, Damian Devereaux; Paul Frawley, Paul Keane; Oisin Meade, Hugh Lineen, Conal Meade; Diarmuid O'Sullivan, Eanna O'Connor, Cian Mahoney;
Subs; Jim Lenihan for Hayes; Cormac Devitt for O'Connor; Tadhg Flynn for O'Sullivan; Cormac O'Loughlin for C. Meade
Referee: Jim Hickey (Cratloe)
Emmet shines for the title holders
Cill Cúil Gaels 2-10
Cooraclare 1-4
Venue: Cooraclare
Inter county man Emmet McMahon delivered an outstanding performance as Clare under 21 A football champions Cill Cuil Gaels got their challenge to retain the title off to a winning start when accounting for Cooraclare at the latter's venue on Sunday.
The Kildysart clubman who lined out at midfield kicked some outstanding points in the second half as the combination pulled away from their opponents.
Helped by a goal from Thomas Kelly the winners led at half time on a score of 1-4 to 0-4 before going on to dominate the second half exchanges.
Substitute Jack Cotter was their second half goalscorer while Cooraclare's only score of the second period was a goal from the penalty spot from Micheal Garry.
In addition to McMahon the winners had impressive performances from Dylan Kenny, Gearoid O'Grady and Thomas Kelly.
Cill Cúil Gaels; Conor Cusack (Kildysart); Tadhg Kelly (Shannon Gaels), Matthew Reidy (Shannon Gaels), Dylan O'Halloran (Coolmeen); Gavin Downes (Kilmihil), Conor Moloney (Kildysart), Dylan Kenny (Shannon Gaels); Emmett McMahon (Kildysart), Jack Reidy (Shannon Gaels); Thomas Kelly (Shannon Gaels), Gearoid O'Grady (Kilmihil), Rian Meaney (Coolmeen); Conor Hassett (Kildysart), Mark Normoyle (Kilmihil), Dylan Power (Coolmeen);
Subs; Jack Cotter (Kildysart) for Hassett; Damian Downes (Shannon Gaels) for Moloney; Aaron Lee McMahon (Shannon Gaels) for E. McMahon; Mark Donnellan (Kildysart) for O'Halloran; Ronan Murphy (Coolmeen)
Cooraclare; Oisin Morrissey; Gary Donnellan, Gearoid Lillis, Noel Gavin; Jake Garry, Micheal Garry, Jimmy Gallagher; Padraic O'Donoghue, Brian McNamara; Sean Browne, Jack Carey, Josh Morrissey; Fionn O'Driscoll, Kevin O'Gorman, Mark Hehir;
Subs; Emile Gitare for Morrissey; Conor McMahon for J. Garry;
Referee: Brian Shanahan (Doonbeg)
Ennistymon too strong for Éire Óg
Ennistymon 1-14
Éire Óg 0-6
Venue: Éire Óg GAA Grounds, Ennis
A week after they had met in the county senior final, Ennistymon and Éire Óg renewed rivalry when they clashed in the opening round of the under 21 A title race.
This time Ennistymon held the upperhand in a tie played and they comfortably advanced to the quarter finals of the competition.
Helped by a goal from Brendy Rouine the North Clare side were 1-8 to 0-3 ahead at the interval and they continued to hold the upperhand in the second period.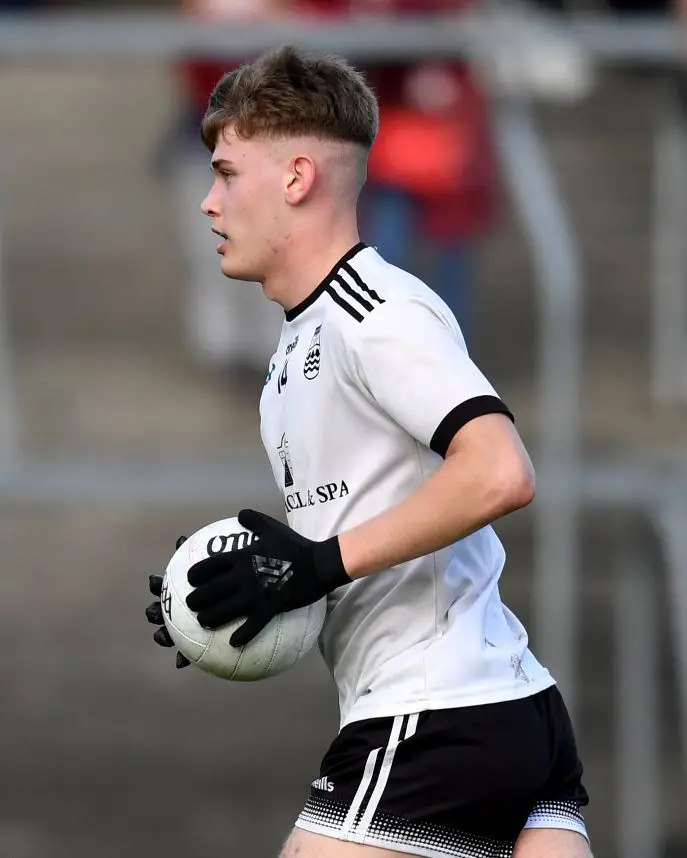 Both sides were short some players who would be expected to be in their line ups and they will expect to have these back the next day out.
Ennistymon; Conor Gallagher; Dara Rouine, Ciaran McMahon, James Cullinan; Liam Cotter, Brian McNamara, John Murphy; Eoin Rouine, Brendy Rouine; Darren McNamara, Cillian Rouine, Ryan Barry; Diarmuid Fahy, Keelan Guyler, Eanna Rouine;
Subs; Josh Vaughan for Fahy; Niall Hogan for Cotter; Rory Murphy for Guyler; Dara Conneally for B. McNamara; Colm Kearney for Barry
Éire Óg: Peadar O'Keeffe; Hugh Connolly, Eoin Guilfoyle, Jack Lynch; Michael Heneghan, Jarlath Collins, Fionán Treacy; Conor Kilcawley, Niall O'Donoghue; Sean Perrill, Stephen Talty, Kevin Moloney; Micheal Foley, James Lyne, Andrew McElwee;
Subs; Luca Cleary for Moloney; Luke Pyne for Lyne; Killian Moroney for Lynch; Sean Mullooly for Foley; Dylan Whyte for Collins.
Referee: Martin Downes (Naomh Eoin)
St. Joseph's edge ahead in second half
St. Joseph's Doora/Barefield 1-12
Wolfe Tones 1-9
Venue: Gurteen
St Joseph's Doora/Barefield put in a strong second half which proved decisive as they accounted for Wolfe Tones in this U21 A football championship tie at Gurteen on Monday evening.
The win puts the Doora/Barefield side into the quarter finals while Wolfe Tones will entertain Cooraclare in the losers section with a place in the quarter finals awaiting the winners of that game.
The Shannon side made the better start and raced 1-1 to 0-0 clear, the goal coming from Colin Riordan.
As the game progressed the home side improved and when the half time whistle sounded the sides were level at 0-5 to 1-2.
With Tom McDonald and Tom Curran sparkling, St. Joseph's Doora/Barefield got a grip on proceedings in the second half and they opened a three point lead early in the final quarter.
The Shannon side kept in touch but a gal from Tom Curran after good work by McDonald helped steer the home side to victory.
St. Joseph's Doora/Barefield: Paddy Bugler; Sam Costello, Darragh O'Callaghan, Conal Dorgan; Cian McDonagh Cian Moloney, Darragh Whelan; Joe Boyle, Tom McDonald; James Curran, Darragh Nagle, Nicki Hardiman; Tom Curran, Eoin Talty, Joe Rafferty;
Sub: Francie Meaney for Boyle;
Wolfe Tones; Fionn McInerney; Aaron Kelly, Daithi Lohan, Tan Greene; Dara O'Neill, Eoghan Casey Brian Murphy; Dara Treacy, Jack Ryan; Ben O'Neill, Colin Riordan, Liam O'Dwyer; Gavin Carigg, Craig Riordan, Conor Carigg;
Subs: Liam Murphy for O'Dwyer; Liam Donnelly for Greene
Referee: Jim Hickey (Cratloe)
Under 21 B
There were two walkovers in the under 21 B championship with Clooney-Quin and Banner conceding to Clondegad and St. Breckans respectively.
Elsewhere Lissycasey put in a strong final quarter to overcome the Parteen/Meelick side at Meelick. Goals from Shane Griffin and from a Darren Keane penalty helped Lissycasey, who conceded home advantage, to a 2-18 to 1-1 win.
Doonbeg were comfortable 6-8 to 1-7 winners over Corofin's second team while Clarecastle, fielding at this level for the first time in a number of years, recorded a 1-8 to 0-3 win over Cratloe.
Kilmurry Ibrickane had two goals to spare over the combination of Naomh Eoin, O'Currys and St. Senans, Kilkee winning on a 2-8 to 0-8 scoreline at Quilty.