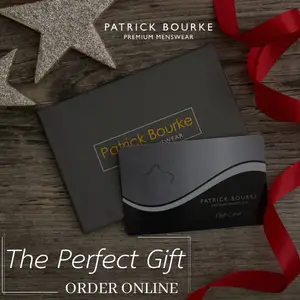 *Bishop Fintan Monahan at Ennis Cathedral. Photograph: John Mangan
Approval has been granted by the Cabinet for the Republic of Ireland to move to Phase 3 on the roadmap for reopening the country.
Almost all remaining businesses and amenities can reopen from Monday (June 29th). It follows advise issued from the National Public Health Emergency Team (NPHET) to the Government on Thursday (today).
Some travel restrictions between Ireland and other countries is to be eased from July 9th. Prior to this date, a "green list" of countries will be published, the fourteen day quarantine period will not be applicable to the countries included on the list and it will be reviewed every two weeks.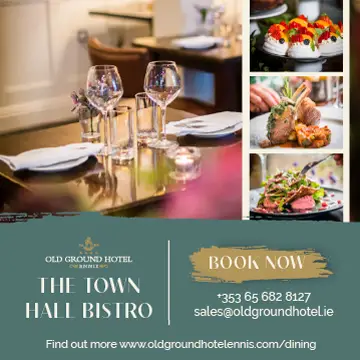 As a result of Ireland moving into Phase 3,
All transport restrictions will be lifted
Pubs can reopen, with various restrictions, once they serve a "substantial" meal worth at least €9
Hairdressers and barber shops can reopen with safety measures in place
Hotels, restaurants, hostels, caravan parks, galleries and museums can reopen
Churches and places of worship can reopen with restrictions
Gyms, cinemas and leisure facilities can reopen with restrictions
All sporting activities, including close contact sports and all leagues, can resume, but with limited spectators
Mass gatherings will be limited to 50 people indoors and 200 people outdoors, though there will be an exception for larger places of worship.
Driving schools and driving testing can resume
Adult education facilities, crèches, pre-schools, summer camps and youth clubs will also reopen.
Speaking at Dublin Castle, Taoiseach Leo Varadkar (FG) commented, "Our country has suffered greatly. Our mental health has been eroded. Some people became sick, many more were sick with worry. People lost their jobs and were anxious about their livelihoods and their futures. We worried about family, we worried about friends, we worried about ourselves.
"This has not been an easy time for any of us, but we have come through it as a country. We must now try and repair the damage that has been done, across all parts of our lives, and show the same solidarity in doing so. I believe that if we show the same courage, the same determination, and the same care for each other, we will overcome these new challenges as well," Varadkar added.
Minister for Health, Simon Harris (FG) has confirmed that the wearing of face coverings on public transport is mandatory from Monday. There will be a sanction for non-compliance, he stated.
Phase 4 is expected to commence on July 20th, subject to Government approval. At that point pubs, bars, hotel bars and casinos may reopen, with the number of people permitted at outdoor gatherings rising to 500, and 100 indoors.