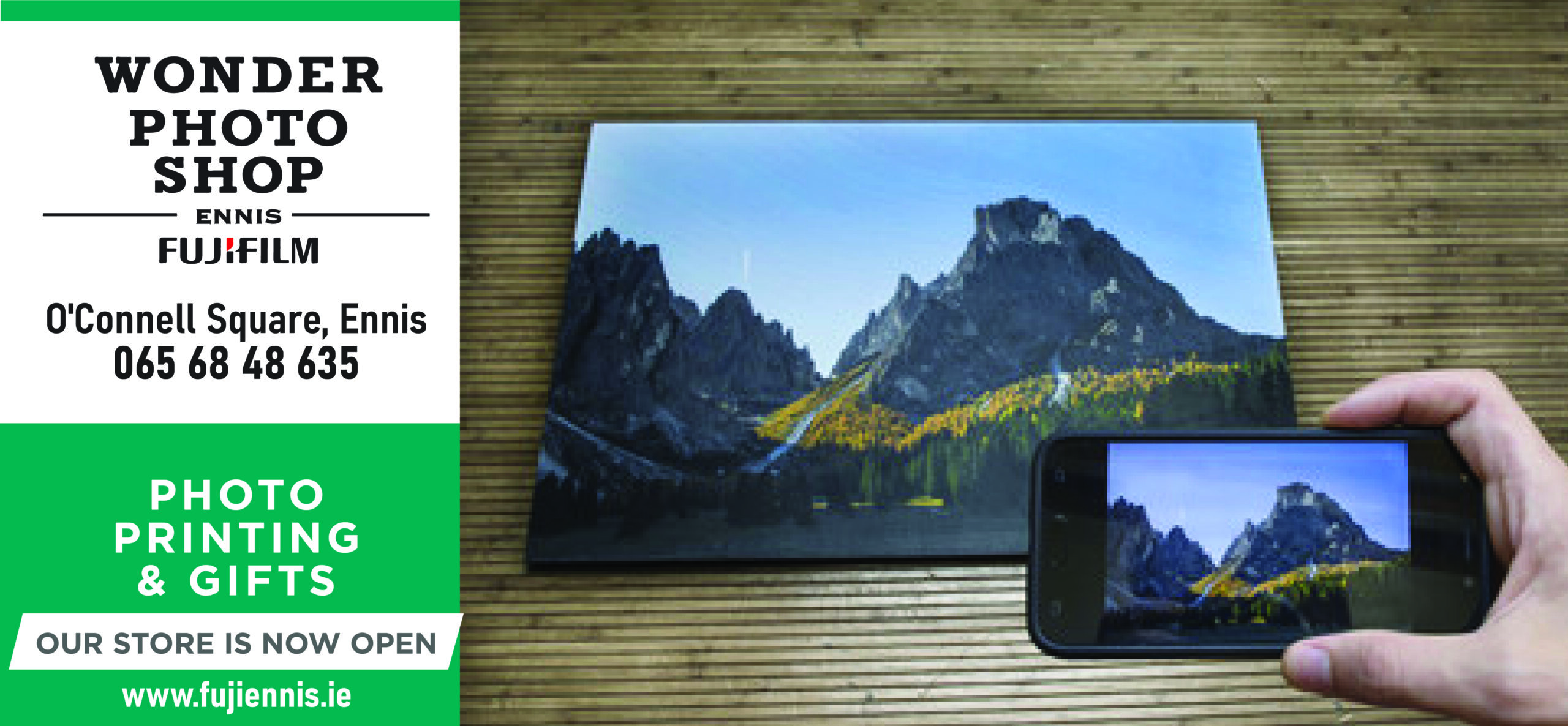 *Cllr Bill Chambers. Photograph: Gary Collins
"Politics is a tough life," Bill Chambers admitted but it's one he wants to stay in as the countdown to May's local elections continue.
He forms the Fianna Fáil ticket in the Kilrush local electoral area alongside Cllr PJ Kelly. "It's going to be a hard few weeks, a lot of travelling, walking and shoe leather being worn but I enjoy it, it's part of my life," Chambers told The Clare Echo.
During the current Council term, the farmer served as Cathaoirleach of the local authority which resulted in his first ever trip to the United States. "It was my personal highlight for the last term anyway, it's a great honour to be the first citizen of your county regardless of travelling, I was in America for Paddy's Day which I thoroughly enjoyed. I wouldn't have gone to America but for it".
It had been expected that Tom McNamara who has been an elected member of the Ennis Municipal District since 2009 would run alongside them but the Kilmaley councillor followed in the footsteps of party colleagues Michael Hillery and Richard Nagle in announcing his retirement. "Tom McNamara's retirement definitely came as a surprise because Tom was a dedicated councillor, a gentleman in every sense of the word, we're great friends, we travelled a lot together and I couldn't say one bad word against Tom McNamara. I was a great friend of his brother, the late Fr Michael McNamara, he was Chairman of the County Board and a thorough gentleman".
Bill is unsure how many candidates he would put on the Fianna Fáil ticket in Kilrush if the decision was his. "That's a tricky question. I'd be satisfied one way or the other, if they add another I will accept it no problem, two same thing, we have to go with whatever way it will be".
In his opinion they are not alone in struggling to recruit new candidates. "It's across the board, Fine Gael are struggling as well, I'd be great friends with Fine Gael people and we discuss it, it isn't all politics but they are all for what reason I don't know, politicians are blamed for lots of things, I know they make decisions but it is a tough life too you have to be built for it. They look at your expenses but they don't look at your tax bill, you get x amount of money, I got €20,000 for being Mayor but I paid €9,000 of it back in tax".
2014 saw the father of five secure 6.53 percent of the first preference vote in West Clare. On how to increase the figure, Bill said, "The way of improving it is by meeting people, talking to people and there is one thing that's not being done people will tell you 'the youth won't vote', the youth will vote if you ask them and talk to them".
History will remember Chambers as being Cooraclare's first ever Mayor of Clare, he is also hopeful the records will show he has been successful in every election since 1985. "I have a lot of work done in Cooraclare, I work for all the area. Cooraclare has a history of always having a councillor, if you go back my namesake Bob Chambers, his son Michael was a councillor, Brendan Daly's father was a councillor and I took over Michael Chambers that was the term that was vacant. In 1985 I contested the election and won the seat and I'm there since".