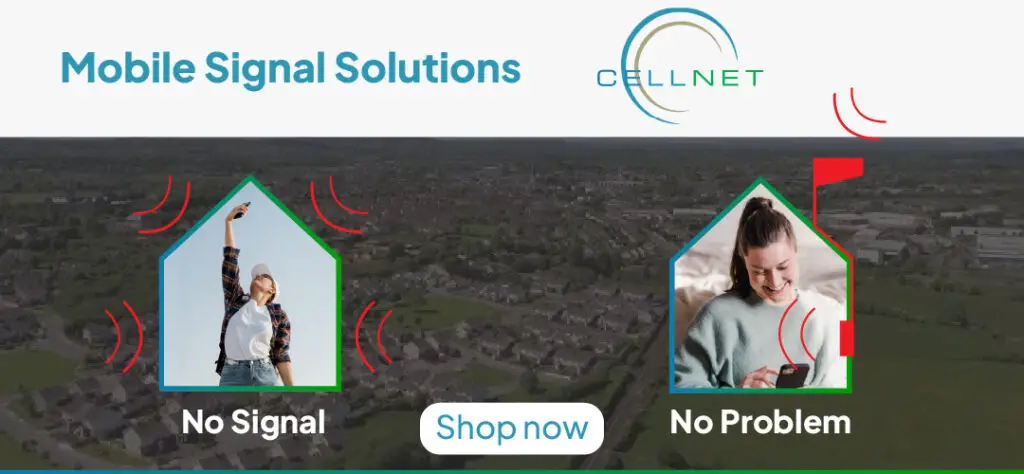 Colm O'Brien takes on Jamesie O'Connor. Photograph: Burren Eye Photography
St Breckans recorded their fifth win in as many games to stay top of the Cusack Cup with Doonbeg overcoming Ennistymon to keep second place, St Joseph's Miltown are bottom of the pile with Kilmurry Ibrickane, Éire Óg and Clondegad narrowly above them, two teams will be relegated from the Cusack Cup.
Corofin's impressive one hundred percent record remains intact following the fifth round of the Garry Cup. St Joseph's Doora/Barefield fell to their first loss of the season in what coincided as Kilrush Shamrocks' first win. Lissycasey received a walkover from Shannon Gaels with O'Currys picking up another win to move into second place.
Second half goals decisive for Doonbeg
Doonbeg 2-8
Ennistymon 0-12
Venue: Shanahan McNamara Memorial Park, Doonbeg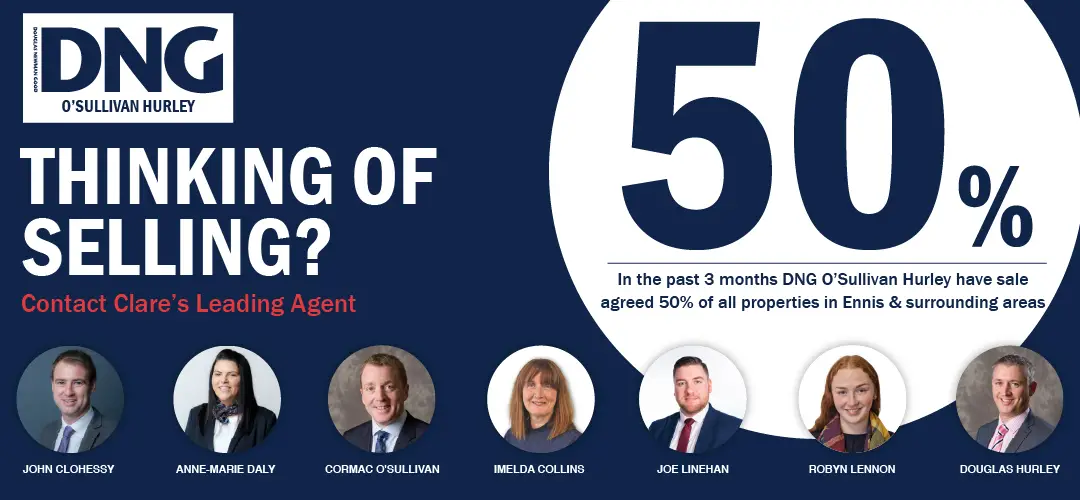 Second half goals from Darragh Burns and Tadhg Lillis helped Doonbeg to this two point win over Ennistymon in round 5 of the Cusack cup played at Shanahan McNamara Park in Doonbeg on Friday evening.
Ennistymon went to the break with a three point advantage, 0-7 to 0-4. Ten minutes into the second half Darragh Burns struck for the winners goal which levelled the game.
The sides were evenly matched after this but the visitors regained the initiative and they had edged two points clear as the game moved towards the final whistle when Doonbeg struck for what proved to be the winning goal from Tadhg Lillis who had started the game at full back before moving to midfield in the second half.
Doonbeg: Eamonn Tubridy; Cillian Blake, Tadhg Lillis, Conor O'Mahoney; Paraic Ahearne, Cian O'Mahoney, Sean Conway; Eoin Conway, James Killeen; Brian Egan, Kevin Pender, Cathal Killeen; Darragh Burns, Paul Dillon, Eoin Killeen.
Subs; Cian Clancy for James Killeen; Brian Behan for Brian Egan;
Ennistymon; Noel Sexton; Dara Conneally, Adam Ralph, Liam Cotter; John Murphy, Liam O'Driscoll, Tiernan Hogan; Eoin Rouine, David McNamara; Ciaran McMahon, Sean Rouine, Ryan Barry; Niall Canavan, Keelan Guyler, Sean Rynne
Subs: Josh Guyler for E. Rouine; Cathal McConigley for K. Guyler;
Referee: Barry Kelly (St Joseph's Miltown)
Spoils shared between senior champions & intermediate finalists
Éire Óg 0-14
Kildysart 2-8
Venue: Éire Óg GAA Grounds, Ennis
A share of the spoils resulted when Kildysart and Eire Og met in the Cusack Cup on Saturday evening.
At the end of an evenly fought first half Kildysart led by the minimum margin, 2-5 to 0-10, the goals having come from Keith Murphy and Conor Hassett.
The lead changed hands on a number of occasions throughout the second half and it was Mark McInerney who landed the final score to earn the town side a merited share of the spoils.
Danny Griffin returned to the Éire Óg lineup at full-forward for the first time in over two years, he had been unavailable for Paul Madden's due to studies abroad.
Éire Óg; Peadar O'Keeffe; Hugh Connolly, Niall McMahon, Conor O'Halloran; Dean D'Auria, Conal Ó hÁiniféin, Ultan Shiels; Oran Cahill, Ronan Lanigan; Sean Perrill, Mark McInerney, Aidan McGrath; Philip Talty, Danny Griffin, Niall O'Donoghue.
Subs; Gavin D'Auria for Connolly; Andrew McElwee for O'Donoghue; David McNamara for McGrath; Cathal Lynch for D. D'Auria; Alan O'Neill for Talty;
Kildysart: Conor Cusack; Conor Donnellan, Brian Eyers, Michael Eustace; Oisin Coyle, Kieran Leahy, Rory McMahon; Keith O'Connor, Fergal Guinnane; Conor Hassett, Conor Moloney, Ryan Casey; Diarmuid O'Donnell, Keith Murphy Kieran Eyers.
Subs; Jack Cotter for R. Casey.
Referee: Niall Quinn (St Joseph's Miltown)
Bricks record first win
Kilmurry Ibrickane 2-11
Clondegad 0-16
Venue: Páirc Naomh Mhuire, Quilty
Experienced players Martin McMahon and Enda Coughlan lined out for the first time in this season's Cusack Cup and helped Kilmurry- Ibrickane to their first win of the season as the Quilty based outfit accounted for Clondegad on Saturday.
They joined another of the club's stalwarts in Michael O'Dwyer who returned to action in the previous round while Steven Moloney had been introduced from the bench the last day out.
With Gary and Shane Brennan in impressive form, Clondegad held a six point lead at half time when the score was 0-10 to 0-4.
The home side stormed back into contention in the second half helped by goals from Daryn Callinan (penalty) and Jason Cushen.
Clondegad will be disappointed with this loss, particularly as they had a chance to draw the game just before the final whistle but Podge McMahon's effort from a free failed to find the target.
Kilmurry Ibrickane; David Sexton; Colin Brigdale, Darren Hickey, Martin McMahon; Paudie Murrihy, Ciaran Morrissey, Josh Moloney; Michael Comber, Andrew Shannon; Oisin Sexton, Michael O'Dwyer, Joe Campbell; Niall Hickey, Jason Cushen, Daryn Callinan;
Subs; Enda Coughlan for Comber; Dermot Coughlan for O'Dwyer; Stephen Moloney for Cushen; Kieran Killeen for McMahon;
Clondegad; Declan O'Loughlin; Niall Lynch, Brian Murphy, Brian Casey; Conor Gavin, Peter Casey, Colin McNeilis; Brandon O'Connell, Gary Brennan; Morgan Garry, Shane Brennan Eoin Gavin; Podge McMahon, Daniel Kelly, Barry Toner;
Subs; Brian Longe for B. Casey; Cormac Reidy for E. Gavin; Mossy Gavin for Kelly; James Murphy for M. Garry; Evan Flynn for McNeilis.
Referee: Chris Maguire (Wolfe Tones)
Captain Dale sparkles for St. Breckans
St. Breckans 0-18
St Josephs Miltown 2-11
Venue: Lisdoonvarna
St. Breckans made it five wins from five outings but they were made battle all the way for this latest victory when they faced St Joseph's Miltown on Saturday evening.
Confirmed as the team captain for this season, midfielder Dale Masterson delivered a powerful display, contributing 0-6 to their impressive tally. Jamie Stack and Colm O'Brien each landed 0-5 while Miltown's top scorer was Cormac Murray who contributed 2-3, both goals coming in the first half at the end of which they led 2-6 to 0-8.
Managed by former Clare footballer, St Joseph's Miltown are currently bottom of the Cusack Cup and are in dire need of wins in their final two outings if they are to maintain their top tier status.
St. Breckans; Oisin O'Loughlin; Paddy Doherty, Raphael Considine, Cian Burke; Conor Burke, Jack Sheedy, Rowan Danaher; Dale Masterson, Maccon Byrne; Shane Fitzpatrick, Eoin Guerin, Colm O'Brien; Denis O'Callaghan, Jamie Stack, Cian Jimmy Burke
Subs; Ciaran Flanagan for Conor Burke; Cathal Guerin for O'Callaghan; Robert O'Connell for Considine;
St. Josephs Miltown: Mark Cunningham; Cormac Devitt, Eoin O'Brien, Martin Rynne; Jamesie O'Connor, Gearoid Curtin, Sean Neylon; Paul Frawley, Ger Malone; Euan Lineen, Cian McMahon, Sean McMahon; Brian Curtin, Liam Hehir, Cormac Murray,
Subs; Oisin Looney for S. McMahon; Aidan McGuane for Malone;
Referee: Jim Hickey (Cratloe)
Corofin continue on their winning way
Corofin 1-17
Kilmihil 0-13
Venue: St Michael's Park, Kilmihil
Corofin continued their impressive form when they accounted for Kilmihil at the latter's venue on Saturday evening.
This latest victory sees last year's intermediate champions on their own at the top of the table with full points from five outings.
The winners led throughout and were three points in front at half time when the score was 0-9 to 0-6.
A goal from Kevin Keane saw them extend their lead over a Kilmihil side who were without a number of players including Martin O'Leary due to injury.
Gearoid Cahill top scored for Corofin with 0-10, six of which came from play. In all they had eight different s corers on the evening.
Corofin: Luke Nealon; John Reeves, Cilléin Mullins, Brendan Keane; Cilllian McGroary, Damian O'Loughlin, Sean O'Brien; Fionn Clancy, Colm Rice; Gearoid Kelly, Gearoid Cahill, Cian Doolin; Marc O'Loughlin, Kevin Keane, Josh Ryan;
Subs: Shane O'Brien for Ryan; Eoin Davoran for Kelly; Shay Malone for McGroary; Eoin Fitzgerald for M. O'Loughlin; Cillian Clancy for Doolin.
Kilmihil: Sean Scott; Michael Keating, John Finnucane, Gary McMahon; Fionn Febbraro, Stan Lineen, Gavin Downes; Cathal Murray, Conor Finnucane; Jack Keating, Gearoid O'Grady, David Coughlan; Sean Crowley, Mark Normoyle, Jack Donovan;
Subs: Shane Downes for C. Finnucane Alan Normoyle for Donovan; Eoin Callinan for Murray.
Referee: Joe Kelly (Cooraclare)
Another good win for O'Currys
O'Currys 1-13
Cooraclare 0-11
Venue: Cooraclare
A strong finish helped O'Currys to a merited win over Cooraclare on Saturday evening when the teams met in round 5 of the Garry cup.
Helped by a goal from Shane Brown, the winners held a one point advantage at the interval when the score was 1-5 to 0-7.
They continued to hold the advantage throughout the second half and emerged as deserving winners on a day when Danny Downes contributed 0-7 of the team's tally. Cathal Downes, Sean Murphy, Ian Roche and Thomas Clancy were others to get on the scoresheet but the loss of Thomas Clancy to injury is a worry for the Westerners.
O'Currys; Colin Clohessy; Stephen Kelly, Gearoid Lynch, Seamus Keane; Eoin Brew, Michael O'Shea, Jim Marrinan; Thomas Clancy, Cathal Downes; Ian Roche, Michael Foran, Patrick Clancy; Danny Downes, Sean Haugh, Shane Brown;
Subs; Sean Murphy for T.Clancy (inj); Podge Kelly for Roche.
Cooraclare; Mark Lillis; Fergal Donnellan, Niall Kelly, Gary Donnellan; Keith Marrinan, Micheal Garry, Sean Browne; James Chambers, Brian McNamara; Padraic O'Donoghue, Damian Burke, Eoin O'Driscoll; Jason Lillis, Ciaran O'Donoghue, John Lillis.
Subs: Colin McNamara for Jason Lillis.
Referee: Michael Talty (Kilmurry Ibrickane)
Madigan's goals helped Kilrush to their first win
Kilrush Shamrocks 2-9
St. Josephs Dooa/Barefield 2-8
Venue: Captain Michael Tubridy Park, Kilrush
Two goals from Liam Madigan, the second after he intercepted a Tom O'Brien kickout, helped Kilrush to their first win of the season as they accounted for hitherto unbeaten St. Josephs Doora/Barefield at Kilrush on Saturday evening.
The home side got off to a great start racing into a 1-2 lead but St. Josephs had rallied to within two points by the half way point when the score was 1-5 to 1-3, the visitor's goal having come from Nicki Hardiman.
Joe Raftery struck for the Doora-Barefield outfit's second goal early in the second half but Madigan punished their mistake when he collected the visitor's kickout and promptly lobbed the ball into the empty net. It proved to be the decisive score.
Kilrush Shamrocks; Thomas Moloney; Niall Brennan, Sean Kelly, Ciaran Bermingham; Sean Purtill, Evan Power, Billy Clancy; Gearoid O'Brien, Euan Kelly; Sean Madigan, Ross Phelan, Liam Madigan; Cathal Carigg, Keith Crowley, Dylan O'Brien.
Subs; Filip Ryzmek for Crowley; Jamie Griffin for S. Madigan; D.J. Carey for Brennan.
St Josephs Doora/Barefield: Tom O'Brien; Sam Costello, Con O'Brien, Peter Collins; Dara Whelan, Jack Hannan, Cian McDonagh; Cian Barron, James Curran; Dara Nagle, Tom Hannan, Eoin Talty; Conal Kelleher, Joe Raftery, Nicki Hardinam
Subs: Kieran Thynne for Talty; Chris O'Brien for Kelleher, Brian Guilfoyle for Whelan.
Referee: John O'Connell (Cooraclare)
Lissycasey walkover from Shannon Gaels again
For the second time in as many seasons Shannon Gaels conceded a walkover to neighbours Lissycasey informing Clare GAA that they were unable to field a team due to injuries.