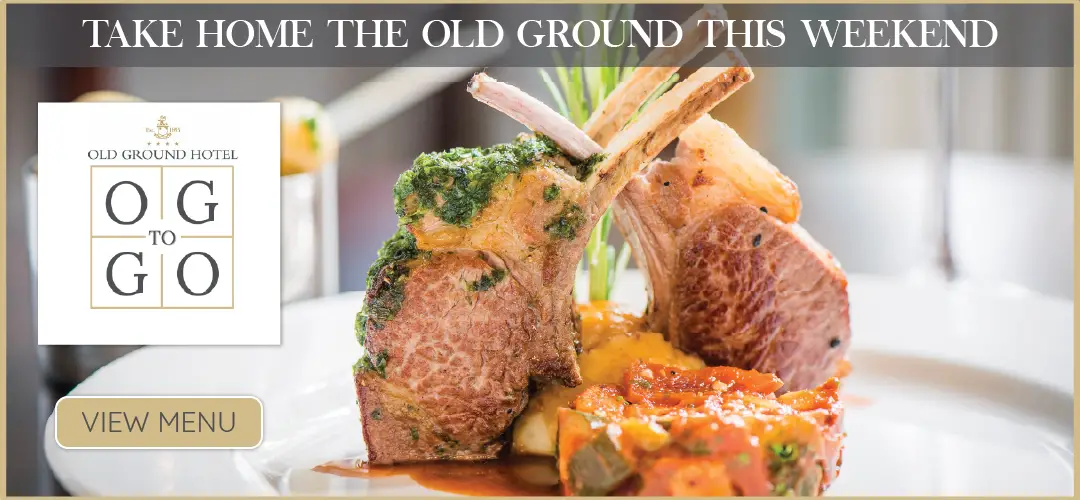 Kia
Kia looks set to have a bumper year this year. It's just updated the ever-popular Sportage SUV (and is it just us or does it look more like a Porsche than ever, now?) but it's also just launched the estate version of the award-winning Ceed hatchback, the Ceed SW. Either makes a compelling family car choice, with our nod going to the useful, handsome estate. Those will be followed up very shortly by the new Proceed, which ditches the three-door coupe body for a slinky, sexy, estate-ish shooting brake look. Coming up later in the year is the e-Niro, an all-electric version of the Niro hybrid, which can go (potentially) for an impressive 455km on one charge. Will it be the car that truly kick-starts the electric motoring revolution in Ireland? Guess we'll see…
Ford
Ford scored a big hit in 2018 with the new Focus, a car which looks sharper and smarter every time we see one on the roads. We're still (slightly) sore that Ford doesn't offer a Focus hatch in Ireland with the more sophisticated rear suspension, but at least you can get that on the estate. The still-brilliant S-Max we've talked about already this week, and there are more hybrid versions of the Mondeo coming in 2019, including the handsome (and huge) estate. Plus there's the evergreen Mustang coupe, which you can now buy in a gorgeous dark-green Bullitt edition, as a homage to the classic 1968 Steve McQueen movie. With a 460hp V8 engine and a manual gearbox, that was some of the best fun we had behind the wheel in 2018, and one of our genuine dream cars for 2019.
Nissan
Nissan's big news for 2019 will be an all-new Juke, but that doesn't arrive until later in the year. It should be worth the wait, though, keeping much of the distinctive style of the current model, but adding a sharper new chassis, improved cabin space, and new engines. Those new engines, including a 1.3-litre petrol engine that's shared with Mercedes, are already available in the updated Qashqai, one of the best-selling cars in the country, which itself is being updated for 2019, with new infotainment and an upgraded cabin. Oh, and on the electric motoring front, the Leaf, which is already the best-selling electric car in Ireland, will be getting a big-battery update in 2019, which should push its useable range above the 450km mark.
Skoda
Skoda will take on the mighty Ford Focus with its new five-door family hatchback, the Scala, which goes on sale shortly. Based on Volkswagen Group's new MQB-A0 platform, it replaces the rather unsophisticated old Rapid and should offer big space, and high tech (including a massive ten-inch touchscreen) at an affordable price. It looks smart, too, which never hurts. Skoda's gone big on SUVs lately too, and there's going to be sporty variations of its 4x4s this year. The Karoq gets a Sportline version, which comes with sportier styling inside and out, while the Kodiaq seven-seater now comes as an RS model, with a 240hp twin-turbo diesel engine and a whopping €62k price tag. Worth it, for a Skoda? Maybe, yep — it's the fastest-ever seven-seat car around the legendary Nurburgring race track.
Toyota
Whatever else happens, Toyota is going to have a massive 2019. It's launching what can only be described as a hybrid model blitz on the Irish market this year. Arguably the most significant new model is the Corolla, the 12th generation of the famous name, and it's making a return in hatchback and estate forms this time, replacing the outgoing Auris. There'll be a four-door saloon too, and while you can have a conventional 1.2-litre turbo petrol engine, the focus will be on two hybrid powertrains — a 1.8-litre version with 120hp, and a new 2.0-litre version with 180hp, which should be pretty sporty. That hybrid setup will also be found in the new RAV4, which is now bigger, and has a more aggressive 4×4-ish bodystyle. There's also more space in the cabin and the boot. Probably our favourite new hybrid Toyota, though, is the new Camry — a classic name making a welcome return to the Irish market. This one comes with the same 2.5-litre hybrid as you'll find in the new Lexus ES and while a low Co2 emissions figure will be a big change from the Camrys of old, the new one has the same recipe of comfort, space, quality, and refinement as before. Yum.
Volkswagen
At some point in 2019, we're going to see the all-new eighth generation of the all-conquering Golf, but that's not to dismiss the current seventh-gen model — it's still a cracking family hatchback, and now you can have it with probably the best engine in the whole VW family, the 150hp 1.5-litre TSI petrol. Those who fancy a small and chunky SUV should probably hang on for the new T-Cross, which launches later in the year and which will probably make hot cakes look like slow-sellers. If you can't wait for that, then the T-Roc makes a compelling choice for a 191 plate, especially (again) with that 1.5 TSI engine. Towards the end of the year comes the big one, though — the ID all-electric hatchback, for which VW is already talking about a range of close to 500km, and a price tag to compete with diesel rivals. Could it be the beginning of a new VW revolution?