Clare senior hurling manager Brian Lohan has committed to "working closely" with clubs to guarantee they have adequate access to county panellists in 2020.
Lohan's first outing will be against All-Ireland champions Tipperary in Nenagh on December 15th with a further tie against Limerick in Sixmilebridge two weeks later as part of the Munster Senior Hurling League. "You're playing the All-Ireland champions and the Munster champions, it's a great shop window for us to get a look at the guys and to test ourselves against what have proven to be the best in the last twelve months so we're looking forward to that".
A panel of fifty players has been assembled by the new look management team with the task at hand for Lohan, Ken Ralph, James Moran, Seán Treacy and Keith Carr of reducing this to thirty five. "The big thing will be to try get as many lads as much opportunity to show what they can do over the next three to four months. It will be up to each of the players themselves to put their hand up and get a slot".
"We're not looking too far, the initial thing when we got the job was to take the first three months and we have our panel to pick initially, we're working with the panel of approximately fifty players, we have a two week period to try and get that panel down to a more manageable size so we're looking at bringing it down to thirty five players and working with them thirty five pre-League and them naming our League panel then after that".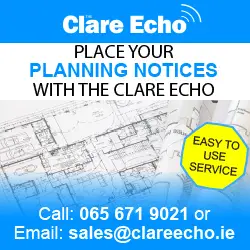 During an interview with Clare GAA TV, his first since becoming manager, the two time All-Ireland SHC winner stated that he was keen the group keep looking ahead but admitted they have to study the 2019 campaign in order to progress. "We're looking forward, we have to look back to an extent to try learn as much as we can. We've a good ambitious group of players and we're looking to do a good job and the players want to do a good job for the county".
When asked for his views on the manner in which he was appointed, the Shannon native said, "The process was the process, it was kind of a little bit all over the place for a while. You could stay talking about for half an hour or longer if you wanted to but at the end of the day we got into the job and we're going to try do our best for the county and for all the players involved".
He is keen to have a strong working relationship with Clare clubs during the course of his two year term. "If you're on the county panel you're the best man in your club and you're a leader in your club that's what we're looking for, we're looking for leaders from their own club set up to come in and lead with the county. We do appreciate the importance of the clubs and the work they are doing not just now but for years and years, we'll be working closely with the clubs to ensure they have their time, at the end of the day they are Clare county players but they are club players as well, we'll certainly be letting fellas know their club is their club".