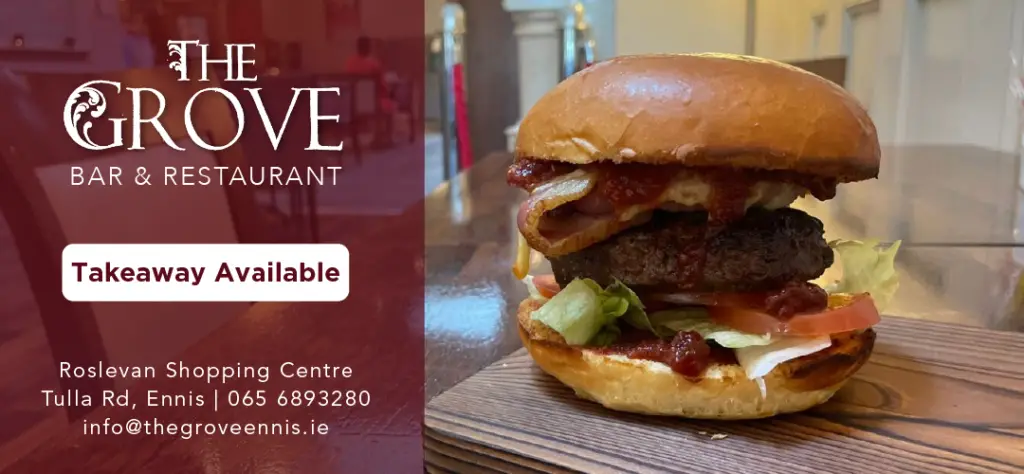 Hundreds of mourners gathered in silence on Monday for the funeral of Broadford hurler Niall O'Brien hearing powerful tributes for the popular Limerick native.
Niall (21) died on Monday of last week following an altercation on the Greek island of Ios while holidaying with a group of friends.
Sporting jerseys including that of the Broadford hurling club, Castletroy Golf Club and school sides from Monaleen and Castletroy draped Niall's coffin as it was shouldered into Our Lady Help of Christians Church, Milford on Monday afternoon. The clubs also had a guard of honour as the cortège left Limerick for Broadford with Wiz Khalifa's 'See You Again' playing as the coffin was carried from the church.
Symbols brought before the mass by his friends and family included a hurley representing Niall's love of sport, "Alan got fantastic points in his Leaving Cert but Niall would remind him he got eleven and a goal with it," his aunt Pauline said in reference to her nephew's man of the match display in guiding Broadford to glory in the U21B hurling final in 2019, their first success at the grade in fourteen years.
A family photograph following that win over Newmarket-on-Fergus was also brought before the altar. A collage with some of Niall's friends showed him at "the centre of the fun, having it and creating it," Pauline noted. His formative years at school were remembered as his happiest with a school book an emblem of this while a deck of cards to reflect the family's Wednesday night ritual of pizza and cards was also remembered.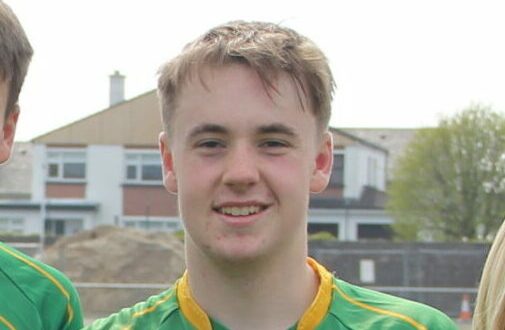 In a wonderful tribute to his son, Mike said that Niall was just about to begin his final year of studies in financial mathematics at UL, "he had a promising career and life ahead of him, unfortunately he won't get the opportunity to realise his ambitions which brings profound sadness. Niall has died as a very young man but during the years he was with us, he lived a happy and fulfilled life, we loved him greatly and will miss him terribly".
"He was born in December 1999, he was ten days late in arriving and it was a trend he continued for the rest of his life," Mike recalled. "My brothers complained he was a few weeks early, they were thinking ahead, December rather than January meant he lost a year of underage hurling".
Family tradition dictated Niall would hurl with Broadford although they lived in close proximity to Monaleen's GAA club. This ensured he had a strong passion for the club which led to many arguments with its chairman, Mike's brother John.
In their close-knit family, Niall's sense of fun was infectious, Mike commented. He spoke of their special birthday parties, the tradition of watching the All-Ireland hurling final together, pizza and card nights plus Christmas in Broadford and Kilkishen. "Niall has a special bond with his three brothers, he loved Cian, Eoin and Alan and loved to be with them, their friends always included him. But the one person Niall loved above else was Mom. If we heard it once, we heard it 20 times, 'Mom where is this and Mom where is that', as late as the August weekend, they stayed in Liscannor and went to Lahinch on the Saturday evening," he added while noting that his wife would not be given all the details of Niall's goings-on.
Shockwaves were sent through Monaleen, UL and Broadford when the news broke of Niall's death, Fr John Campion reflected, "we could scarcely believe it then and we can scarcely believe it now, we've lost a valued member of our community".
He described Niall as "a larger than life character with his talents and achievements". Fr Campion continued, "Niall was a light. He had that ability to make friends and be a friend, he was a sure shelter, treasured by many for his loyalty and sense of humour".
Being a true friend was natural to Niall, the UL chaplain explained as he told the congregation Niall was blessed with a financial intellect. "He was a bit of a rogue, he was always able to come up with the ace of hearts". Fr Campion added, "Niall wasn't rich in worldly terms but he left a legacy, in fact he left a treasury and since he has died that has been opened". He commented, "It is a sad day for the whole community and whole university community as we say farewell to a legend among us".
Three of Niall's closest friends shared their memories with the congregation as they told Niall's parents Mike and Anne "you should be extremely proud of the son you raised". They described him as "loyal and a genuinely hilarious guy".
"Words can not describe how much of a true hero he was, no matter how dark, Niall always found a way to lift the mood. As Niall said a few days ago, the king was back, he was a king but I could never tell him that because I couldn't let his head get any bigger. He was a friend that will never be replaced, on behalf of all your friends you will never be forgotten".
A friend of Niall's who spent the past week with his remains as they waited for his body to be repatriated recalled the infectious laugh that ensured Nially was heard before he was seen. "Staying behind wasn't a burden but a privilege, a privilege to spend time with such a special person".