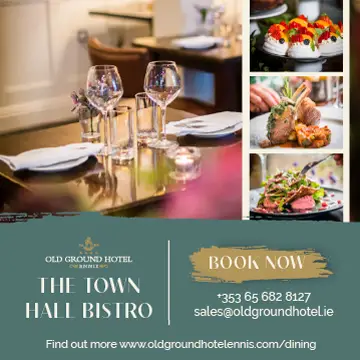 ONE OF ENNIS' most prominent business men has been remembered as a huge part of the town's fabric and one of its strongest advocates.
Oliver Moylan died at the age of 87 on Wednesday last, he had been working as recently as three weeks ago, a sign if any of his commitment to business and the town of Ennis.
Born in 1935 in Bindon St, Oliver was one of eight children, he was educated at the Christian Brothers, after spending a couple of years at Mrs O' Flaherty's school on Steele's Terrace in Ennis, he went to Clongowes Wood in 1948. After Clongowes, he went to serve his apprenticeship in retail in Pym Brothers store in Georges Street, Dublin.
Noted as a colourful character, Oliver had many hats, wearing each of them with a sense of pride. Ennis was his love, from time swimming in the Turret, to playing tennis at Ennis Tennis Club, golfing at Ennis Golf Club but it was how he ran a successful business in the heart of the county town that widened his recognition across generations.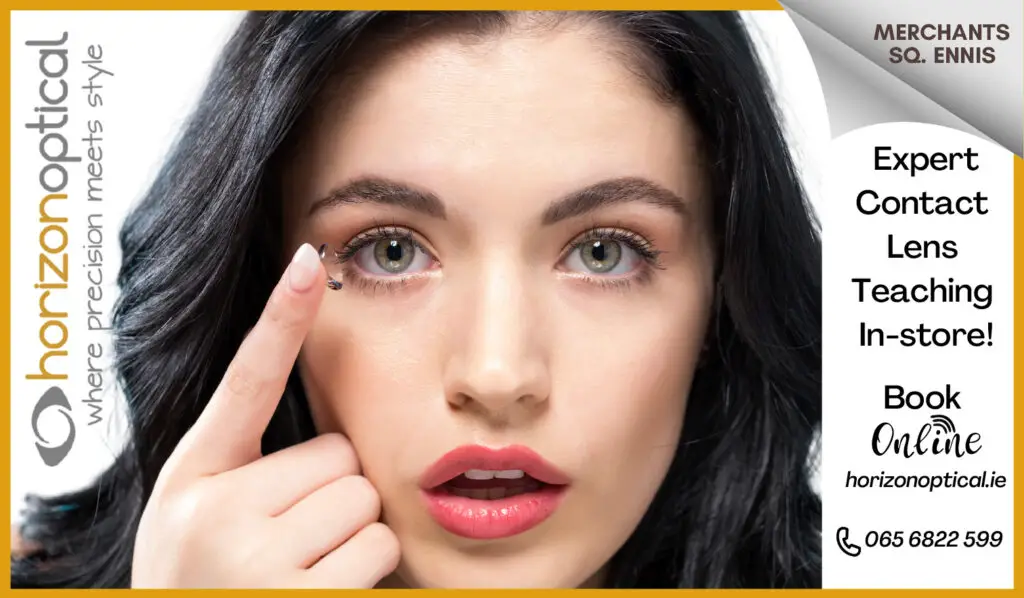 On May 25th 1888, the Ennis Cash Company opened its doors for business, it is one of the longest running businesses in both the town and county. Oliver's father, Dr Patrick Moylan ran the company from 1923 to 1964, in 1970 Oliver brought 'the department store' to Ennis with the construction of a new building at 6, 8 and 10 O'Connell St into a single building which is now occupied by O'Sullivan's Pharmacy. At its peak, the Ennis Cash Company employed 45 people.
A strong civic spirit was one of his traits, he served as President of Ennis Golf Club, Ennis Tennis Club, Ennis Chamber and Chairman of O'Connell Street Traders and Ennis West Partnership. He was on the Board of Chambers Ireland and was also a director of CLDC and Chair of An Taisce's Clare association.
Not one to shy away from controversy, he previously chained himself to the steam engine station in Ennis and was involved in a workers dispute leading to a six month strike in 1982 with dockers coming from Kilrush. He was also strongly opposed to plans to pedestrianise Ennis, ironically for his funeral rules to reopen O'Connell St of a Sunday were bent to allow his hearse pass down on its journey from Daly's Funeral Home to arrive at the Cathedral.
Many days over the stone walls of the Fields of Athenry and East Galway were enjoyed by Oliver who was a keen sportsman and horseman. He was a great supporter of the North Clare and Kildysart Agriculture shows as a sponsor and in attendance. He was an Honorary Life Member of the County Clare Hunt. A man of deep faith, he was a regular mass goer. To unwind, he went swimming or played poker where he was a regular fixture among the Ennis Gentleman's Club.
Ennis' interests were championed at all times who put the town first and Co Clare second. CEO of Ennis Chamber, Margaret O'Brien stated, "The term 'larger than life' can be over-used, but in the case of Joseph Oliver Moylan, it's wholly appropriate. Those who knew Oliver know he was never short of an opinion and had the courage of his own convictions. However, his arguments were always tempered with charm and civility".
Larry Brennan recalled that Oliver was "a very valued and long-standing member" of Clare Roots Society. "Sadly he never got to publish his work 'Lost Ennis – 40 Years of Destruction'. He was a good man for a chat and very generous in sharing his fountain of knowledge on the history of the people and places of Ennis. His love of Ennis was obvious for all to see". He added, "Oliver's contribution to the fabric of the town will endure forever. At 87, with his brain still as sharp as a tack. His insightful observations, wit and most of all his astounding knowledge about all things Ennis, will be missed".
Managing Director of Sherry Fitzgerald McMahon, Diarmuid McMahon described Oliver as "an absolute unique character, a guy who was fiercely proud of the town of Ennis, fiercely defended and fought for its heritage and what he saw as being important. What was great about him, not everyone agreed with him the whole time, he would always present the counter-argument, he didn't run with the flow, he often went against the current, at the core of his arguments were what he thought was best for the town".
Diarmuid said Oliver had always been "a huge part of the town of Ennis". He noted that the family have been trading on O'Connell St since the 1800s, "there can't be many examples of that in the county or country of such a family legacy in a town". His first interaction with Moylan was in the early 1980s when his mother brought him to buy clothes, he last met him on Arthurs Laneway in recent weeks, a location where they regularly conversed down through the years and annually mentioned Oliver's skiing trip to Austria.
John Madden of The Temple Gate Hotel knew Oliver for over fifty years. "We used to have great chats and he used to come in for lunch, he was a very intelligent man, he was a real lover of everything about Ennis and Clare, he was so involved even in business at the age of 87 he was working till a few weeks ago, he was a real die-hard, there wasn't many people to emulate what has he gone through in his lifetime, he was a great man".
Madden referred to Oliver's "phenomenal memory" and how "he was an outstanding contributor to life in Ennis". He added, "He fought for things he felt strongly about, he was that kind of person, he was very much a strong Ennis man and wanted Ennis to be a developing town which it did. I will miss him, being a next door neighbour in business, I would have been meeting and talking with him three or four times a week. Our staff at The Temple Gate have already said they miss meeting and talking with him".
Oliver is predeceased by his loving wife Annette, sisters; Breda, Dolores & Mary, brothers; John, Donough & Fergus. Sadly missed by his loving son Peter, daughter-in-law Dorothy, grandchildren Eoghan & Aoife, sister Elizabeth Coen, nieces, nephews, relatives, friends & neighbours.