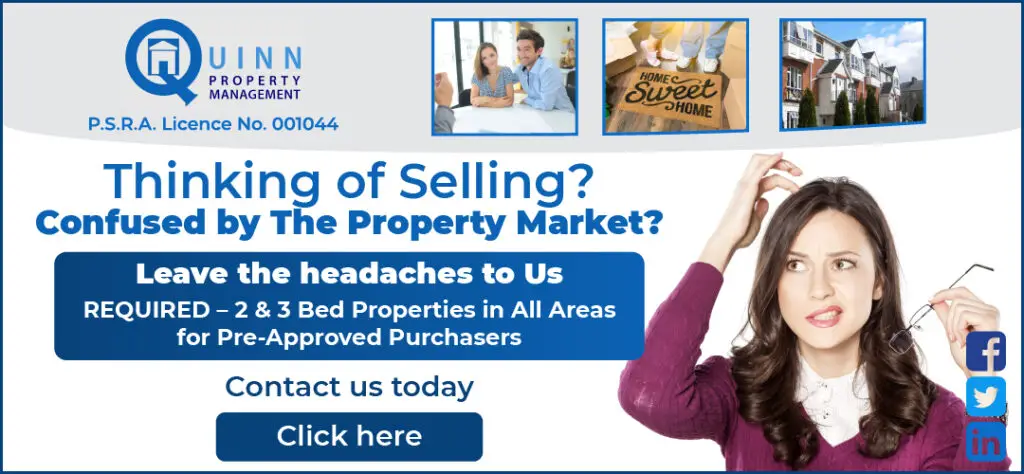 Though seven sitting councillors are competing against three challengers for the seven seats on offer, the Shannon MD will be a lot tighter than what is suggested on paper.
In the hours ahead of #LE19, The Clare Echo will be publishing a full list of candidates in every electoral area with background information to help our readers make an informed and educated decision before travelling to the polling station.
When it comes to the election count, stay tuned to The Clare Echo across all our social media channels and our website for live updates from the election count at Treacys West County Hotel.
With Clonlara's entry into the Shannon MD as a result of boundary changes, Cathaoirleach of Clare County Council, Cllr Michael Begley (IND) moves with it but does so without the Truagh vote that he would normally secure when in the Killaloe Municipal District. His main opponents will be 2014 poll topper Cathal Crowe (FF) along with Eugene Long (FG) and Betty Walsh (SD) in the south of the district.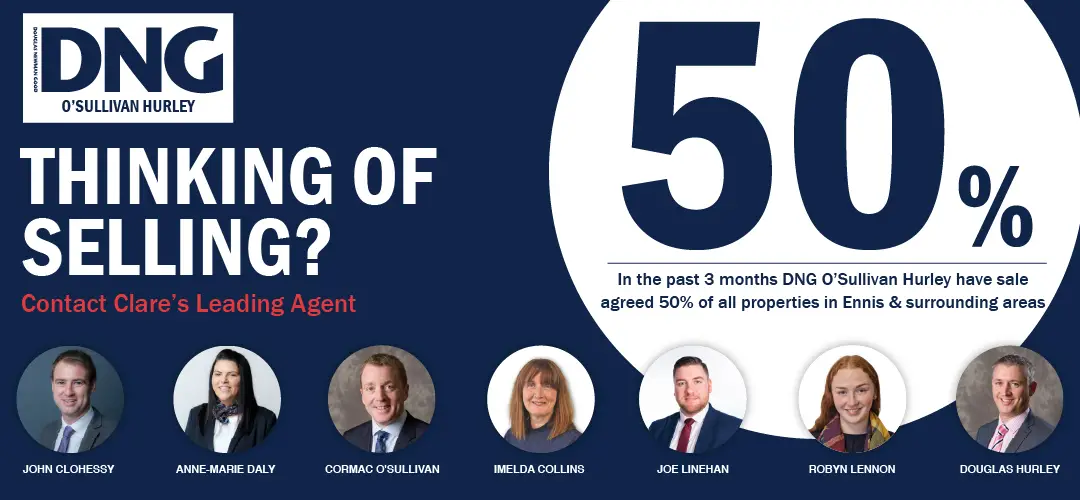 Three candidates are on the ballot in Shannon Town, sitting councillors Mike McKee (SF) and Gerry Flynn (IND) are joined by ex Clare minor hurler Garret McPhillips (FG). It is highly unlikely that all three will be elected, McPhillips has former Senator Tony Mulcahy in his corner which will increase his chances of causing an upset. McKee became Sinn Féin's first elected representative on the Council since 1974 when elected five years ago while Flynn has been ever present on the local authority since 2004.
Elsewhere, the experienced trio of Pat McMahon (FF), John Crowe (FG) and PJ Ryan (IND) will be reliant on their respective parishes of Newmarket-on-Fergus, Sixmilebridge and Cratloe to come out in force to ensure they retain their seats.
Candidates appear below as they will on the ballot paper.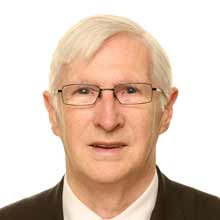 Begley Michael (IND) – Redrawing of local electoral areas have moved Michael and his parish of Clonlara from the Killaloe MD into the Shannon MD where he will be without one third of his previous voters. Since June he has been the Cathaoirleach (Mayor) of Clare County Council. The story of Joe Arkins in 2014 is one Michael is anxious not to emulate. Arkins was the serving Cathaoirleach but boundary changes ended up with him running in Killaloe as opposed to the Ennistymon LEA and the Ruan man lost his seat. Initially elected in 1991 after unsuccessful attempts in 1979 and 1985, Begley lost his seat in 2004 as a Fianna Fáil councillor but came back in 2009 and has been present ever since as Independent. A fluent Irish speaker, Michael has stuck to his commitment of increasing the promotion of the language during his one year term. In Clonlara, he has assisted with the development of sporting facilities and is the only person from the village to have held the office as Clare's first citizen. Michael must now endeavour to guarantee a regular return to the Chamber and not just a once off visit to hand over the mayoral chains.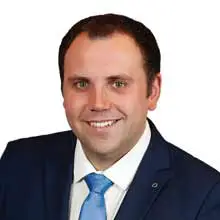 Crowe Cathal (FF) – When elected to the Council for the first time in 2004, Cathal Crowe was the youngest councillor, a lot has changed in his life since including marriage, the birth of his three children and completing college degrees but he still remains as the youngest representative in Áras Contae an Chláir. He was the first elected candidate in the Shannon Municipal District in 2014, he was deemed elected on the first count while the remaining five seats were not filled until the tenth and final count. Prior to that, Crowe represented the Killaloe MD, again he received the highest number of first preference votes in 2004 but endured a nervy count in 2009 as he was the final candidate elected. A teacher at Parteen NS, Cathal is a confirmed Fianna Fáil candidate for the next General Election where he hopes to take flight to Dáil Éireann. The Meelick native is notorious for burning shoe leather when it comes to canvassing but in March sustained his first injury whilst on the trail as he fell over after visiting a house, he'll be happy if that's the only trip he has in this election.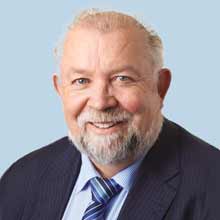 Crowe John (FG) – The year was 1999, Cork defeated Clare minus an injured Jamesie O'Connor in the Munster senior hurling final, the young Rebels would go on to become All-Ireland champions but in the world of Banner politics it was a significant one locally for Fine Gael. They may have only added one Council seat and were nine off Fianna Fáil's majority but crucially they brought new blood to the local authority including Pat Breen, Joe Carey, Tony Mulcahy and John Crowe, a future Junior Minister, TD, Senator and one hoping to be returned as a councillor for the third time. John has earmarked improving infrastructure in his native Sixmilebridge and neighbouring Newmarket-on-Fergus as well as continuing to push for improved services at Shannon Airport and building growth at Bunratty if re-elected. Serving as Mayor in the last term ranked among one of his proudest days. Across Clare, Fine Gael are running four first time candidates with the aim of eclipsing 1999, a reoccurrence would be significant, should a repeat pairing of Clare and Cork in the Munster decider arise Crowe and company in The Bridge would be praying to turn the tables on what happened twenty years ago.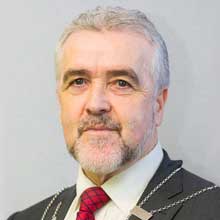 Flynn Gerry (IND) – A councillor's life is certainly not a quite one but for Gerry Flynn, it has been a particularly eventful few months. He and Ann Norton proposed the Council's nomination of Peter Casey for the Irish Presidential Election, following Casey's well documented remarks about ethnic status for Irish travellers, Flynn came under fire to resign from his role as Chairman of the Social Development Strategic Policy Committee by fellow SPC member Dermot Hayes. He received a resounding vote of confidence from the SPC but the next battle that presented itself came in the guise of a Shannon public meeting discussing the future of The Venue project. The Miltown Malbay native resembled a pantomime villain at the meeting as he was subject to jeers from the crowd on that occasion. Gerry consistently flagged the need to improve flood defences at Shannon Embankments and in December €27m was allocated to safeguard the future of the airport, town and industrial estate. Chairperson of the standing orders subcommittee, Flynn is ready for the fight to see if he is still standing come the conclusion of the election count.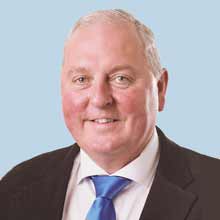 Long Eugene (FG) – When February ended so too did Eugene Long's thirty four year career as a member of An Garda Síochána. Based at Ardnacrusha for the past twenty years, Eugene views local politics as a continuation of the work he was doing while on the beat. He is one of two Limerick natives running in the Shannon MD, he continues to support the Treaty County when it comes to sporting occasions with Clare following close behind. However he is opposed to the notion of Limerick extending into Clare. Fine Gael approached him to consider running as they attempt to assault Cathal Crowe's vote in the south of the county and the Westbury resident will have to upset his neighbour to do just that. A former member of Shannon Golf Club, through his work the ex St Clements College student has gained a vast amount of knowledge on surrounding parishes of Ardnacrusha from his working days. Now instead of asking these people to obey the law he is requesting their number one vote as Fine Gael's target this District to increase their Council representation.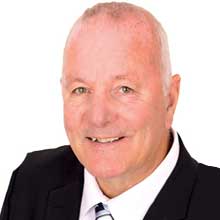 McKee Mike (SF) – Prior to his 2014 election, Sinn Féin had been without a representative on Clare County Council for forty years. The Shannon representative is the only councillor in Clare with a constituency office and one of the few in the country with such a facility. Born in Armagh, he moved to the Banner in the mid 1970s and has outlined his frustration with the lack of progression and development of Shannon Town in that period. A previous long serving member of Shannon Town Council, McKee left Sinn Féin for an eight year spell but returned prior to his greatest day in politics, that being the May 2014 election. His election reinvigorated the party within Clare and now they are running candidates in each Municipal District. Mike maintains a streetscape is the best way of seeing an improvement to commercial activity and bringing a heart to Shannon Town. Also running in the next General Election, returning to the Council is a must for Mike if ambitions of higher office are to be fulfilled. A strong Sinn Féin vote in Shannon is needed to keep the party alive in Clare.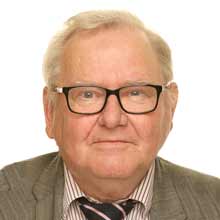 McMahon Pat (FF) – First elected to the local authority following the sudden death of his father Andy, Pat is now the second longest serving councillor having passed out his father's thirty years of service. The buzz and satisfaction of helping people on the big and not so big issues keeps drawing the Newmarket-on-Fergus native back to local politics. One of  the most vocal elected representative in fighting for better services at Shannon Airport, McMahon has also brought back to life a twenty year old motion of his seeking the installation of a historic theme park in Bunratty. Faced with the obstacle of the bulk of Ballycar being in the Killaloe MD, the former shop owner is reliant on his remaining fellow parishioners to vote in his favour to see him returned, if he loses support in Newmarket his seat will be up for grabs. It wasn't until the final count in each of the last four elections that the father of two retained his seat however as a regular visitor to the cinema and theatre Pat enjoys the twists and turn that go hand in hand with the drama that is local politics and elections.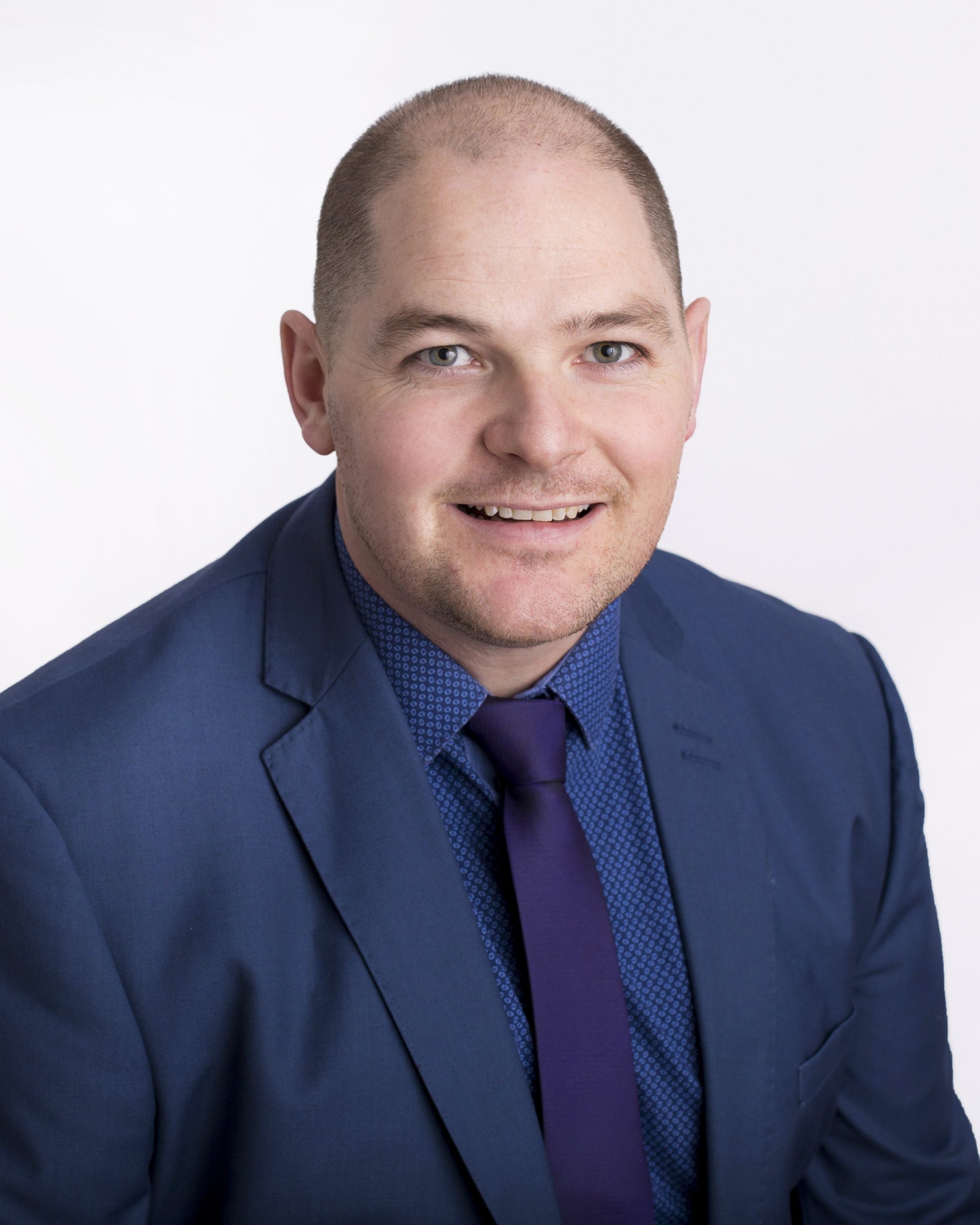 McPhillips Garret (FG) – Without a Fine Gael representative in Shannon Town since Sean McLoughlin lost out in 2014, the party have put their faith in first time candidate Garret McPhillips to win back a seat. In McPhillips they have an individual that wants to see a more positive narrative about the town created. With former Senator, Tony Mulcahy in his corner, Garret will pose a threat to sitting councillors Gerry Flynn and Mike McKee, with the prospect of three councillors being elected from Shannon Town unlikely. His Fine Gael links stretch to his Mayo grandfather who would have been involved in the campaigns of former Taoiseach, Enda Kenny, he also shares the same first name as another former Fine Gael Taoiseach, Garret Fitzgerald. He wants to see more young people entering politics to create a better future for the next generation.  A former minor and intermediate hurler with his county, the father of four was in fact Clare's highest scorer in the 1999 minor championship, if he can translate scores to votes he may just do enough to have his biggest success off the field.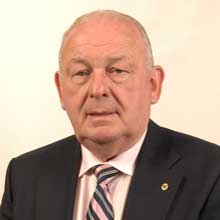 Ryan PJ (IND) – In the political history of PJ Ryan, it was third time lucky in getting elected to the Council. Having ran unsuccessfully for Fianna Fáil in 1999 and 2004, PJ after being denied a place on the party ticket went Independent got elected and has been there since despite requests from the party to return. It was only on the final count in both campaigns that PJ got elected but it's the result as opposed to the order that will be his main priority. During the outgoing Council term, Ryan has been active on the topic of Shannon Airport, seeking better marketing and advertising of the airport and his frustration at how it is losing out on passengers at home and abroad through a lack of promotion. In 2017, he revealed that attending a suicide prevention class as a member of Shannon Lions Club proved invaluable as it assisted him to save a life. As one of three Independents running in the Shannon MD, the oil distributor will be anxious it is not him that slips up a bid to return to the local authority.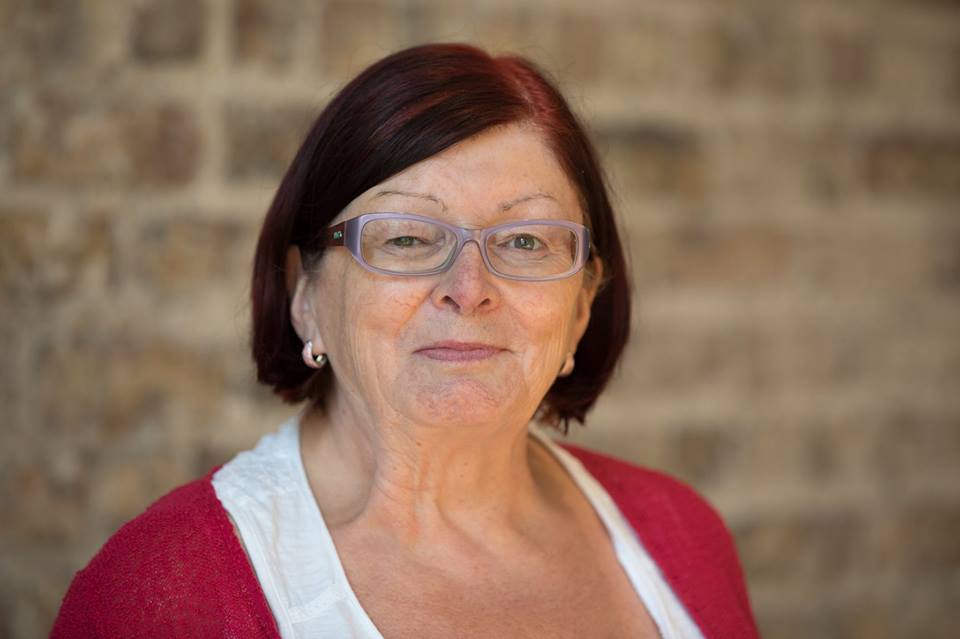 Walsh Betty (SD) – Betty Walsh is the only female candidate in the Shannon Municipal District. Originally from Newcastle West, she has lived in the Shannon Banks for the last forty years. It's twenty years since she last contested an election, Betty ran in the Killaloe MD but her elimination on the fourth count and subsequent transfers of her 413 votes resulted in the election of another woman, Parteen's Mary Mannion. On that occasion, Walsh was with The Labour Party but as a long time admirer of Roisin Shorthall she got involved with The Social Democrats not long after its establishment. Although she has mixed feelings on whether the Limerick border should extend into Clare, Walsh who reared her two sons on her own, has had a clear stance when it comes to referendums, most notably playing her part in both divorce referenda and the more recent referenda on marriage equality and the eighth amendment. After returning to UCC as a mature student, she completed a science degree in youth and community work and went on to do a masters at UL. One of her sons, Kieran is also contesting the election but in Limerick City North.