The Marine Institute is expanding its ocean literary programme in primary schools in Clare with the release of a brand-new ocean anthology book.
With contributions by 52 schoolchildren from 12 classes within the county, as well as the addition of two from Limerick City, An Ocean of Stories looks to enshrine local geographical education into the curriculum for 4th to 6th classes.
The 58-page book was selected and compiled by Carmel T. Madigan, who has been working as an outreach officer for the Marine Institute since 2016. The project, which was a self-starter, began as a writing competition where children told their own emotional stories associated with the ocean.
Carmel, who set up the Loop Head Summer Hedge School in 2013 feels that "there is a little fear amongst schoolchildren concerning the water and the ocean. It isn't really enshrined in the curriculum and there is more about jungles in South America than there is about the ocean, which provides us with 50 per cent of our oxygen".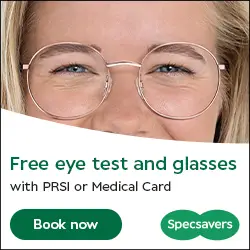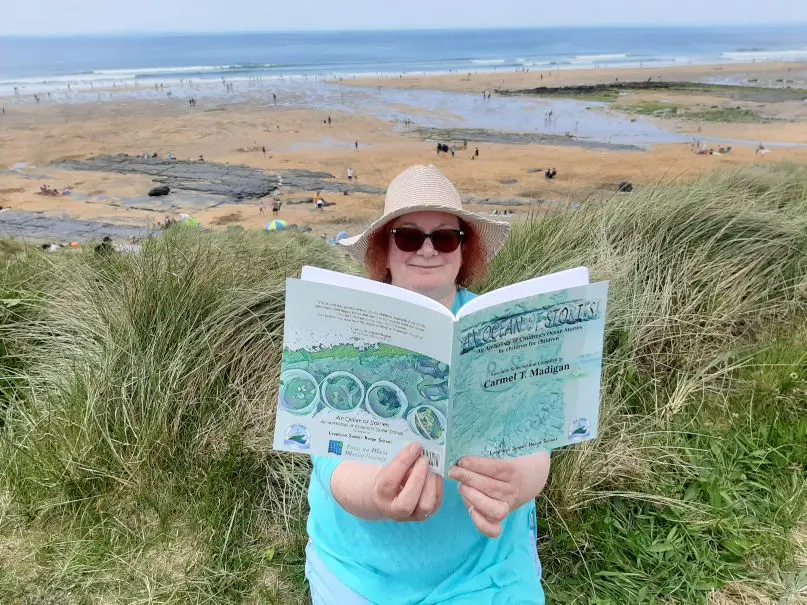 A native of Loop Head, Carmel has written several books on nature and wildlife, The Wildflowers of Loop Head in 2012, as well as a detailed book on the shoreline of Ross Beach, Loop Head in 2014. Since September, restrictions have limited Carmel's typical outreach duties in the county, but her emphasis on helping children draw on their personal lived experiences is stronger than ever.
Over 300 stories were produced by schoolchildren in the Explorers Personal Story Writing Guidebook, which also included a series of short videos and Zoom session, helping children to express their own experiences with the ocean and coastline. "The age group selected is great. They are well able to write. There is a well-being element tied in with self-expression. The children who are reading it are getting an insight into other children's lived experiences".
A total of 500 copies have been published, funded by the Marine Institute. Although it won't be directly installed into the curriculum, Carmel hopes that it will prove an invaluable resource for external educators during school visits. The aim of the book is to promote a local education.
"Even though we are an island, it's not really how we learn in school. I like local education, I like Clare. I want the children to be immersed in the county. My visits to a school could include a virtual tour of the Shannon Estuary, going all the way up from Loop Head to Limerick City. That's not something you would find it textbooks. Through these tours you encounter industry, navigation and historical systems. That's why local education is great, in my opinion," the professional artist stated.
Carmel's innovation and work stands testament to her inclination to always put the children first, particularly during a difficult time for those in primary schools, remarked Joint Acting CEO of the Marine Institute Patricia Orme. She added that the new ocean literacy book is a timely reminder of our love for the ocean as we approach World Ocean day on June 8th, celebrating The Ocean: Life and Livelihoods this year. "I am sure many will treasure this book in years to come," she concluded.
Schoolchildren were involved from: Cratloe NS 2nd, 3rd, 4th and 5th, Scariff NS 5th, Killaloe GNS 5th, Kilkee NS 4th and 6th, St. Patrick's GNS 6th, Moveen NS 5th and 6th, Lahinch NS 4th. Fanore NS 5th, O' Callaghan's Mills NS 5th and Inch NS 6th.