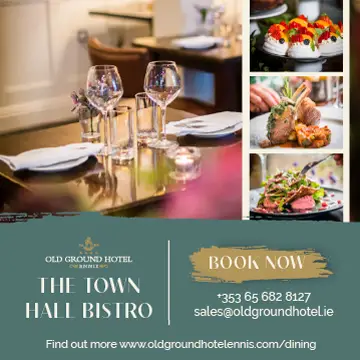 With the easing of Covid restrictions leading to the re-opening of golf courses, officials at Kilkee Golf Club are thrilled that work on a €270,000. development programme which will see the course upgraded along with the development of a 6 hole course to benefit the club's junior sections is set to resume.
Speaking to The Clare Echo this week, the men's captain Michael Hoare explained that "the work includes the upgrading of tee boxes and bunkers and the installation of new sprinklers around the greens. All of this will help make the course safer for members and visitors alike and we hope to have this work completed this summer".
"Like all clubs the lockdown has been costly as the bar, restaurant and course have been closed. We are all looking forward to the re-opening of the facilities here. This is a very special year for our club as we are celebrating our 125th anniversary and we hope to celebrate this with a programme of events in July. We have, for the first time in the club's history, a female president this year in Grainne Mulryan and our management committee now includes four ladies. We are delighted to say that most of our sponsors have committed to supporting the club again this season".
"Our annual club classic is set for the weekend of July 17 and 18 and we aim to make this particularly special this year as we celebrate 125 years. The very popular Kilkee cup competition will run from Monday July 19. Throughout the last two weeks in July there will be competitions every day as both the men's and ladies committee have drawn up attractive programmes", the captain added.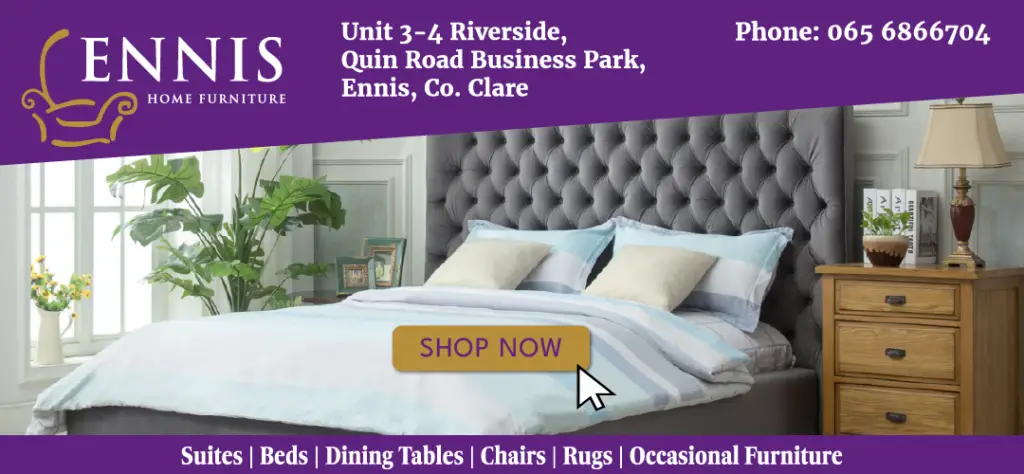 The club has a membership of approximately 400. "We benefited with between 60 and 70 new members last year and we are again promoting a special introductory membership offer this year which includes free lessons for those taking up the offer. In the past we have had a strong junior section, working in conjunction with the local schools and we hope to get this up and running again now once the restrictions allow", explained the captain.
The club kept one of their course staff on during the recent lockdown. "We depend a lot on volunteers and we are fortunate that the members are very supportive of our efforts and turn out to help when required. The club competes in the various mens and ladies inter club competitions annually", commented Michael
Kilkee is an 18 hole course on the Wild Atlantic Way. The old 9 hole course, which was built in 1886, has been developed into a challenging 18 hole course which was opened in 1994.