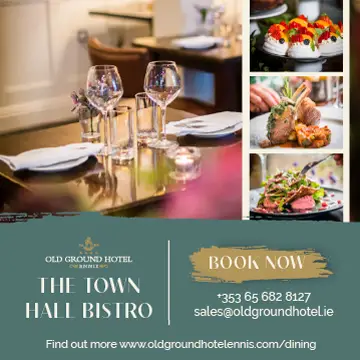 An Ennis based designer has been chosen to have her work showcased at the British Museum.
French designer Laetitia Sorohan has her work appearing alongside fellow designers at the 'Thomas Becket Murder and the making of a Saint Exhibition' in London which runs until August 22nd.
Laetitia designer behind the brand NAIIAD Contemporary Designer Jewellery and a selection of her designs were chosen for this event due to her unique style of jewellery which combines chainmail (or chainmaille) with other medium such as Murano glass and gemstones. Both chainmail and Murano Glass were techniques used in medieval times. Chainmail was used to produce armour, today this technique is used to create jewellery.
The British Museum selected these pieces because of the link between the chainmail and the medieval period that is the focus of the exhibition. The techniques used to make NAIIAD Jewellery's pieces are relevant to the time frame of the show. One of the star objects in the show is an alabaster plaque showing the murder of Thomas Becket and features armoured knights wearing what is likely to be chainmail.
The British Museum were first introduced to NAIIAD Jewellery at Showcase Ireland in 2019 prior to the Covid 19 Pandemic. The selected pieces from NAIIAD Jewellery will be sold in the Grenville shop on the ground floor of the museum, and the exhibition shop.
Originally from the south of France, Laetitia trained as a metalsmith in Paris, has been living in Ireland for about 17 years. She designs and makes her pieces of jewellery in her studio based in Ennis. She launched NAIIAD in 2018.