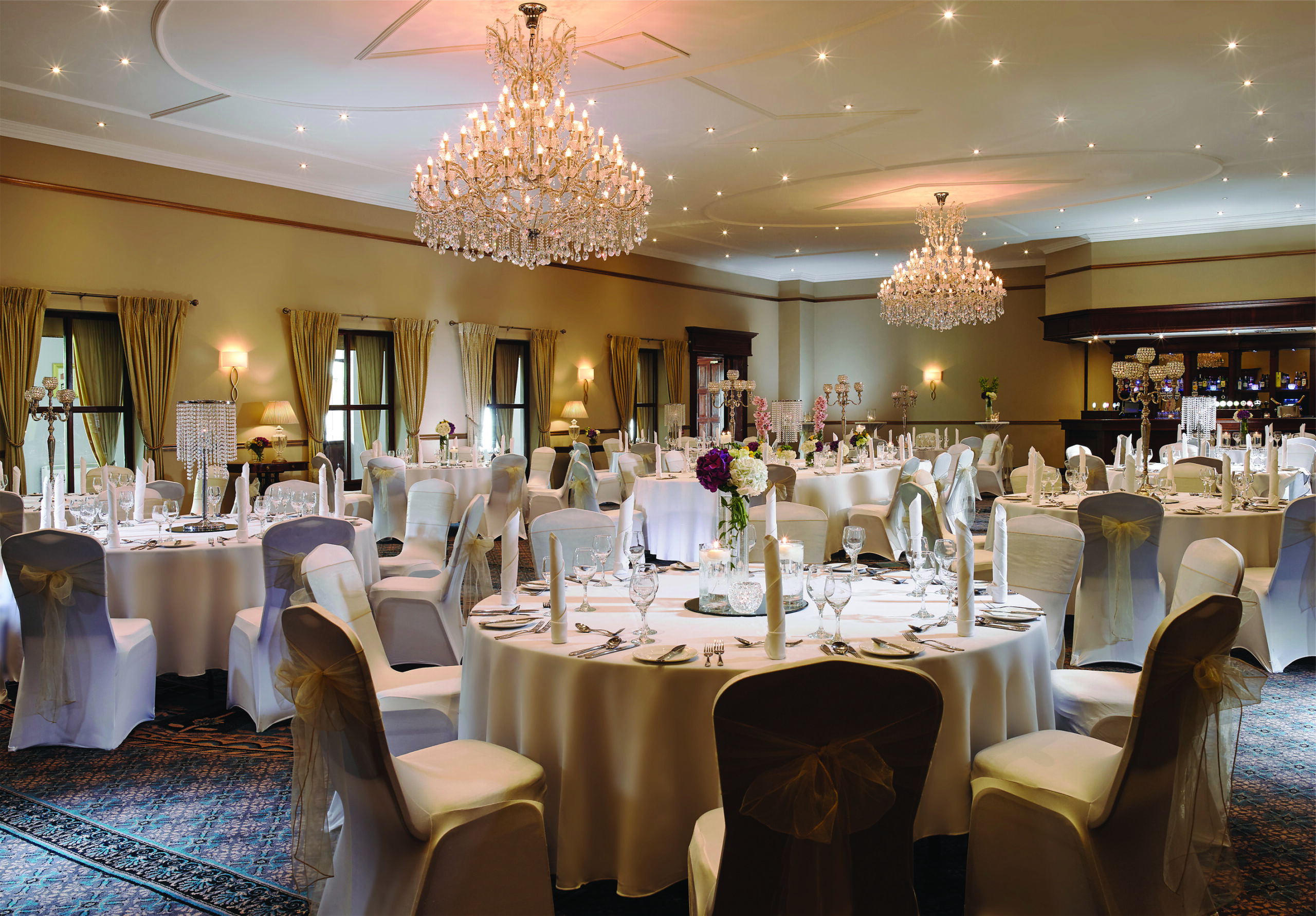 Sean and Elaine Lally joined Hotel Woodstock in November 2016 as Co-owners with Choice Hotels Ireland. Sean is well known in the region having managed Hotels for 18 years in Limerick namely the Limerick Strand Hotel, The Clarion Hotel and the Clarion Hotel Suites and the Royal George Hotel.
Elaine is a Clare woman from Bunratty and their Son Oisin is also pursuing a career in Hotel Management at Shannon School of Hotel Management.
When they joined the Hotel they soon realised the uniqueness of the venue to host a wedding. The Lallys developed a package to suit all couples, the most popular package is the All Inclusive package the Happy Ever After, with no hidden extras.
At €47 per person including a 4 course meal, a drinks reception on arrival, a half bottle of wine and an evening buffet as well as a host of extras the package is very competitive.
The couple then wanted to get the message across of what they and the Hotel had to offer couples wanting to get married and proceeded to make a wedding video with a difference which truly shows you what Sean and Elaine are all about, which has since gone viral with over 300k views.
Your first step across the threshold of Hotel Woodstock is like stepping into a fairy-tale and we just know how to make your day truly special. Lovingly crafted by the Lally couple make planning your day all the easier.
From the time you meet with Elaine & Sean until the time you leave the Hotel to begin your life as a married couple you only deal with Elaine and in her absence Sean. Continuity is the secret to a non-stressful wedding.
On the day of your wedding Sean and Elaine are on the steps on the Hotel meeting and greeting all your guests ensuring that they receive the welcome that Hotel Woodstock has become famous for. Throughout the day the Lally couple oversee every aspect of your day to ensure that it runs smoothly and to deliver you the day of your dreams.
Our stunning Liscannor Suite is the perfect venue for a truly magical wedding for you that will promise you and your guests a day of elegant tradition, sophistication and superb food. The Liscannor Suite is perfectly located at the heart of the Hotel providing the perfect entrance with the charm and glamour of your own private venue.
Hotel Woodstock is really a hidden gem, family run with a really warm welcome for you and your guest, to host your wedding here the Lally family will ensure that they deliver you as they promise your day of your dreams.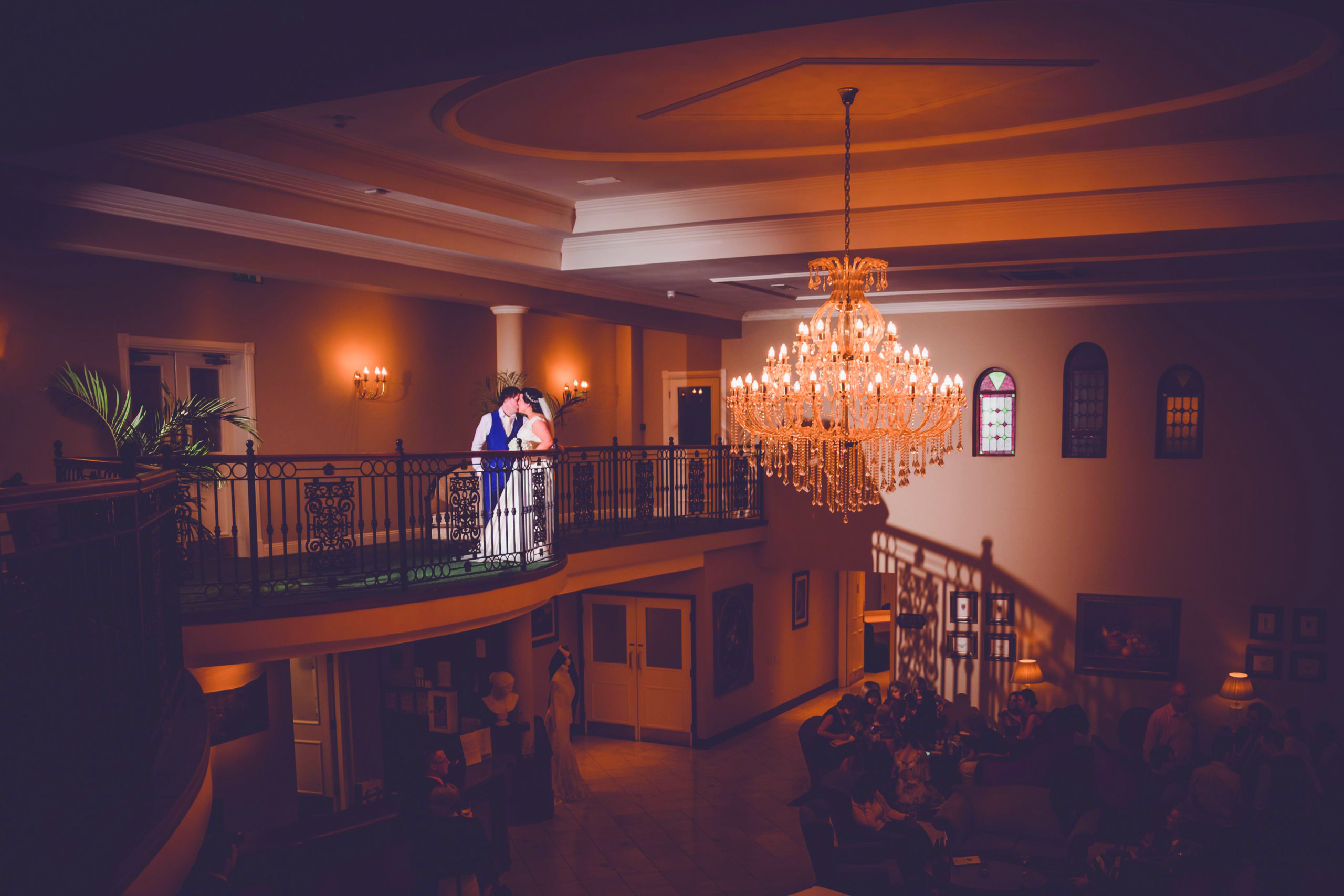 Hotel Woodstock have recently won the best Hospitality provider in Clare at the Clare Chamber of Commerce Awards and won the Most Romantic Wedding venue at the Brides of Limerick awards on top of winning the Best Wedding personalities in 2017 and also the Best Family Run Wedding Hotel Venue.
The Hotel is situated on the grounds of Woodstock Golf Club on the outskirts of Ennis which means it is very accessible and the fact that it has a leisure centre with a pool, sauna jacuzzi and steam room makes it an ideal venue for your wedding guests that want to stay a few days and sample all that the wonderful County of Clare has to offer.
If you are interested in making an appointment to view the wedding offering at Hotel Woodstock call Elaine Lally on 065 6899 800 or e mail elally@hotelwoodstock.ie