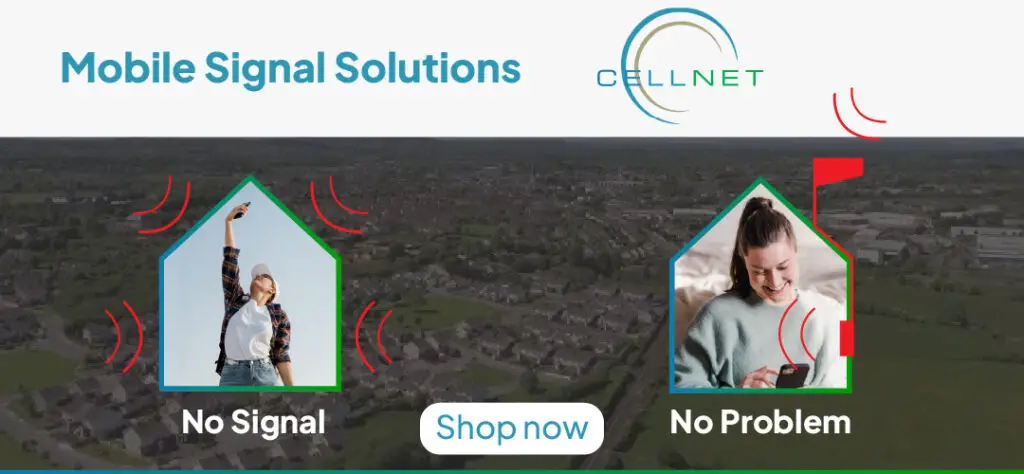 Continued from part 1
WITH International Women's Day this week, The Clare Echo speaks to some of our county's most prominent businesswomen to learn what makes them tick, and their plans for the future. From hoteliers and café owners to gym owners and candle entrepreneurs, we learn what has inspired these women in their careers and ask for their tips on making it as successful business people. Keep an eye on our website for Part 2 of this series.
Claire Coughlan – The Rós Café
The Rós Café in Newmarket on Fergus is a small, local café and specialises in freshly baked goods, occasion cakes and delicious food.With a breakfast and lunch menu, they offer options for dining inside, outside and takeaway.
What 5 words that describe your business?
Fun, Great Team, Rewarding, Friendly, Welcoming.
What are your most popular products?
Our in-house baker and she creates the most amazing cinnamon rolls which go down a treat every day. Our baker also creates custom occasion cakes which have grown in popularity since we opened, but my personal favourite is the Chocolate and Toffee. I would also highly recommend coming to try our French toast.
What do you enjoy most about owning a business?
There is a great sense of reward when I can take the time to look at what we have achieved since we opened almost 2 years ago. It is incredible to look and think 'Wow, I did that'
What makes your products/services special?
I like to think that if you came into the Rós Café just once you would return again and again. We have such a welcoming team when you arrive and once you sample our treats and our food that's where we are at our best.
What motivates you?
I love what I do and I am so lucky to have a really great team working with me. I want to make the Rós Café the best I can every day. The team motivate me to keep doing it and our loyal, fantastic customers motivate me to make sure we keep them happy every time they come into the café.
What tip would you give women who are starting a business?
It's tough but so worth it. Make sure that you have supportive people around you because they share your ups and downs as much as you do and you cant do it on your own. Get a good team around you because you are only as good as the people who work with you.
What other female leaders do you admire?
I follow lots of female entrepreneurs for different reasons.
Una Leonard who runs 2210 Pattiserie in Westmeath started out with a small Café and has turned her business into an incredible success. I think her story is such an inspiration for someone like myself who is currently at the start of my journey.
I am lucky to be able to say that I deal with some really lovely local female entrepreneurs in the café. Ellen Quinn from Hurst Botanicals, Chloe Whelan from Gealach Candles and Clare Bannon from Avokado & Co are all local suppliers running their own businesses who we are lucky to deal with.
How do you relax?
I am a big sports fan and love watching and going to matches and I support Liverpool which doesn't always provide for relaxing moments! You cant beat O'Neills pub in Newmarket on a Sunday evening for a quiet drink after a busy week.
People may be surprised to know…
I don't drink tea or coffee but opened a café serving tea and coffee every day.
What are your future plans?
I want to constantly improve on what we are offering and I am always looking to add to what we can do. I want to keep getting better and to keep letting people know about The Rós Café.
For more information about The Rós Café please visit theroscafe.ie or call 061 700844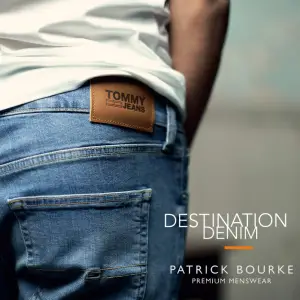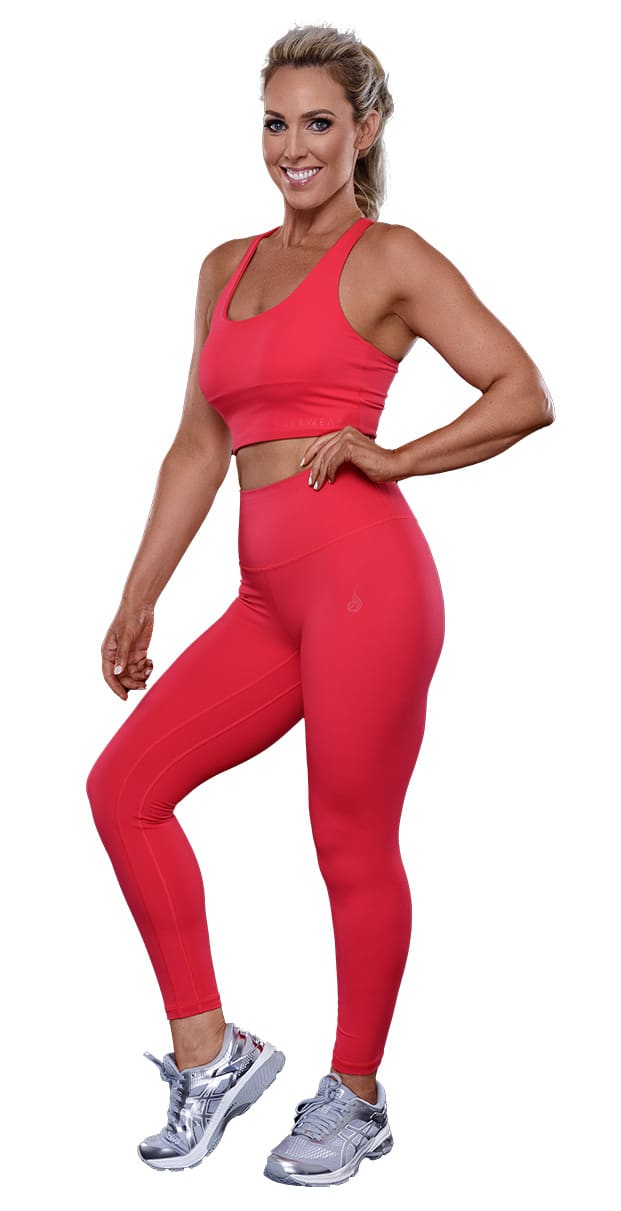 Jacqui Murphy – Educogym
Educogym is an Irish Franchise that has been up and running for 17 years and owner Jacqui will be opening her next location in Douglas, Cork this month. Educogym is a Global award winning gym where its expert staff train the body, mind.
What 5 words would you choose to describe your business?
Revolutionary, Unique, Transformative, Holistic, Results
What are your most popular services?
Our Scientifically Proven 12 day programme was validated under university research conditions where the average person lost 7.5 lbs of fat and gained 3 lbs of muscle tissue in just 12 days.
What do you enjoy most about owning a business?
Getting to work with people who share the same values. Working in a field I'm passionate about. Meeting new people and helping them achieve their goals.
What or who inspired you to start your business?
I remember being 16 years of age and deciding when I grew up I was going to have my own business. My passion for health, nutrition and helping people.
What is your biggest fear?
The obesity epidemic we are facing. However, this fear is also what motivates me to go out and educate people how to live a more holistic life.
What motivates you?
Seeing the incredible results we get with our clients and hearing their testimonials of how by coming to educogym it's not only helping them to get into great physical shape but they are also experiencing more energy, sleep better, handle stress better etc.
What tip would you give women who are starting a business?
Have a clear vision of the outcome you are looking to achieve. Have budgets in place. Surround yourself with the right people. Also,make sure you are passionate about what you are starting.
What female leaders you admire?
Sarah Lindsay – she is an ex olympian winner who has her own chain of fitness centres called "Roar" in London and Dubai.
How do you relax?
I go for a walk. Most people go for a walk to have a think! I purposefully leave my phone behind and connect with nature.
People may be surprised to know…
I'm a Cork girl through and through!!!
Helping a young man called Liam who joined educogym to become stronger but mainly he wanted it for his mental health. He went on to do one of the educo seminars and to say it changed his life is an understatement.
What are your future plans and what do you want to accomplish in business?
I'm opening my next location in Douglas, Cork. My big dream is to help expand educogym into Europe and the middle east. I want to make our system available to people. People are time poor so our 20 minute workouts fit their busy schedules. Educo means "to draw out from within" my passion is to help people to educo their life power from within.

Karen O'Connor – The Country Store
APPROACHING five years in business, Karen O'Connor of The Country Store in Broadford proudly flies the flag for independent retailers in County Clare.
Karen's evident hard work, passion and dedication for the business is reflected by her friendly and hardworking team of 22 staff, which includes her two daughters. Under her stewardship, The Country Store has become a pillar of the community in Broadford and East Clare, and has prospered throughout the last few turbulent years.
The Country Store is a locally owned and operated retail store with a Bakery Deli and café. Everything at The Country Store is done with 'local' at the forefront of their planning. It supplies the community with services including a Post Point, Lotto, solid fuels, diesel, green diesel and kerosene, freshly baked goods are made daily, homemade tarts and cakes, and wines. In recent years, Karen invested almost €30,000 in a stunning, covered outdoor area which has offered respite on weekends for walking groups, families and cyclists in the area. Karen is acutely aware of The Country Store's status as a social hub for the village, whether it's a walking group or people coming in after Mass. "It's a hub of the village and you just want to make sure that continues," she notes.
She is dedicated to The Country Store's status as an independent retailer despite the challenges of rising costs and inflation in the last two years. As an independent retailer, The Country Store doesn't benefit from the purchasing power of national franchise groups. Recently, Karen divulges that she received an ESB bill of €6,500 which marks a doubling of previous bills. This followed building upgrades which were carried out with a view to reducing energy costs. She is calling on the Government to offer more support for small, independent retailers and also reduce the administrative burden on business people.
Karen will be five years in business this August and she is quick to acknowledge the continued support of her patrons in Broadford and surrounding areas. "The support from local people has been brilliant," reflects Karen. "I have received more positive feedback in the last few months than we ever have, that makes me so happy that they're here supporting us and they know we're doing our best to supply everything they need. If somebody looks for something, we'll get it whether it be adblue or anything like that, because that's what being local is about."
Celebrating another personal landmark, Karen turns 50 this month. She quips that plans to retire by the age of 55 look unlikely, joking that outside of work her sanity is maintained thanks to attending bootcamp three times a week, and socialising with friends locally. She is also heavily involved in her local GAA teams
The Country Store in Broadford is open Monday-Friday 7am-7pm; Saturday 8am-6:30pm; and Sunday 8am-5pm. Keep an eye on The Country Store on Facebook and Instagram for daily updates.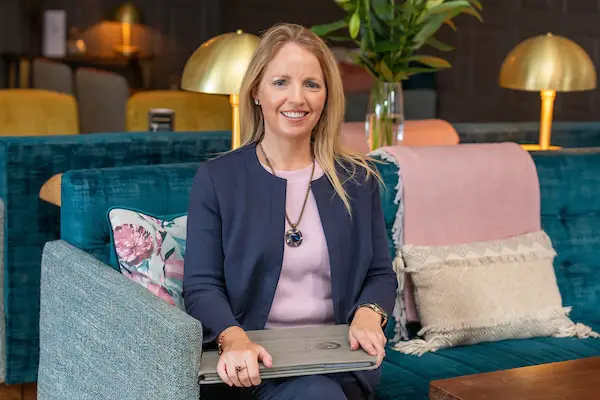 Bríd O'Meara – Lahinch Coast Hotel
Tell us about your business:
Lahinch Coast Hotel is a four star Hotel with 144 bedrooms, Leisure Centre with Gym, Swimming Pool and a Gastro Style Bar and Restaurant. In 2019 my husband John and I became co-owners of the hotel and started the journey of a new brand and stylish refurbishment.
5 words to describe your business?
Comfortable, family, friendly, seaside, hotel
Your most popular products or services?
Our two bedroom suites with separate lounge and kitchenettes are incredibly popular for families and golfers.
What makes your product special?
Our great employees and excellent location
Biggest challenge you have faced?
The Covid pandemic closure and then helping to navigate the business through the various lockdowns and guidelines.
Do you think there are any issues for women in the workplace?
For me the issue is 'work life balance' and being a woman and a mother-of-two brings a balancing act… I believe there is no perfect balance for any working mother, things don't just fall into place themselves, they do because we organise it and in general women are great organisers!
What tip would you give women who are starting a business?
Make sure you do a business plan and that it makes financial sense as very often the reality is very different from the dream. That said, you need to follow your aspirations.
A female leader you admire and why?
Ursula von der Leyen president of the European Commission has impressed me so much, and is also a mother of seven
What place inspires you and why?
I spent seven years working at Sheen Falls Lodge in Kenmare, a beautiful 5 star resort Hotel – I met my husband there, got married there and met some of my best friends there as I was part of the management team.
Your favourite moment in business?
Opening our doors during the Irish Open and revealing the hotel's new look.

Gretta McMahon – Grettals Petals
Tell us about your business
We are very lucky to have the ability to brighten up people's days by bringing them beautiful bouquets of fresh flowers. In December, Grettals Petals has been 10 years Blooming in Business, here for you.
Most popular products or services?
Without a doubt, our Seasonal Hand tied bouquet is always a winner
What you enjoy most about business?
Having the freedom to fulfil my dreams, no day is the same, I absolutely love my job
Who inspired you to start a business?
My mother, Mary Carey, as a child I was growing up in a farmhouse B&B with Pony Stud, in Bunratty. She was so enterprising. A wonderful role model, thank you Mom xxx
What makes your products special?
We pride ourselves on our long lasting flowers, presentation with pretty finishing touches which make us stand out
What is your biggest fear?
My biggest fear would be losing the ability to use my hands
What motivates you on a daily basis?
Looking forward to meeting people every day and hearing their lovely stories, and their reasons for ordering flowers
Biggest challenge you have faced?
Moving my first shop from Skycourt Shopping Centre to Brú na Sionna. Even though it was practically just across the road, this was an enormous challenge
What tip would you give women who are starting a business?
Believe in your dreams… believe in yourself. Don't let anyone hold you back. Give it a good try. You'll have to work very hard. Nobody said it was going to be easy.
Female leaders do you admire?
Rita Gleeson had the very successful Gleeson Jewellery shop in Skycourt for nearly 3 decades, and always gave me wonderful advice. Thank you Rita.
What place inspires you and why?
Illaunamanagh cemetery in Shannon. Despite its beautiful location, I'm grateful for every day I have on this earth to spend with my family and enjoy this short life we have on earth
People may be surprised to know…
I love listening to crime podcasts!
Favourite moment in business?
My first €15 sale on December 7, 2012. I'm so grateful, tears came to my eyes so many times since.

Caitríona Considine – Moher Cottage
Tell us about your business
From a cowshed to a café, Moher Cottage is now an award winning, must-stop gift and coffee destination store and attraction at the Cliffs of Moher in lovely Liscannor.
Most popular products or services?
Our coffee was voted Best in Ireland which is something we are very proud of, it goes perfectly with our lovely fudge made on the premises too.
Do you think there are any issues for women in the workplace?
Unfortunately our world is not one where genders are equal so for women in some workplaces you do see bias, stereotypes or discrimination. We work hard in Moher Cottage with a team of amazing women, and men too, and ensure we are equitable.
What tip would you give women who are starting a business?
If you have a dream, don't ignore it, plan for it, get advice and have faith in yourself.
Female leaders you admire and why?
Triona and Edel of the Snack Shack, Mary of Nozomi's, Tina of Bambino's, Ailish & Liz of Kilbaha Gallery, Bronagh of Burren Farm Experience, Maeve of Western Herd, Nuala of Ailiwee Caves, Natalie of Irish Crafts, Siobhan of St.Tola's, Clara of Coastal Ceremonies, Annette of Small Print Ireland West, Sinead of Cheesepress and many many more. All amazing ladies with such drive and generosity too.
What place inspires you and why?
Breathing in the wild sea air in Clahane in Liscannor is my true happy place.
People may be surprised to know…
I'm a proud Galway girl, born and bred, but was living in Dublin until I fell in love with the St.Brigid's Well publican and farmer Kevin so there was no real debate about where we were going to live!
Your favourite moment in business?
In the middle of our first covid lockdown a business person I admire greatly Sheryl Sandberg, COO of Facebook, posted about Moher Cottage on her Facebook page to her 2.2 million followers across the globe telling them how I adapted to selling online since the onset of Covid-19.