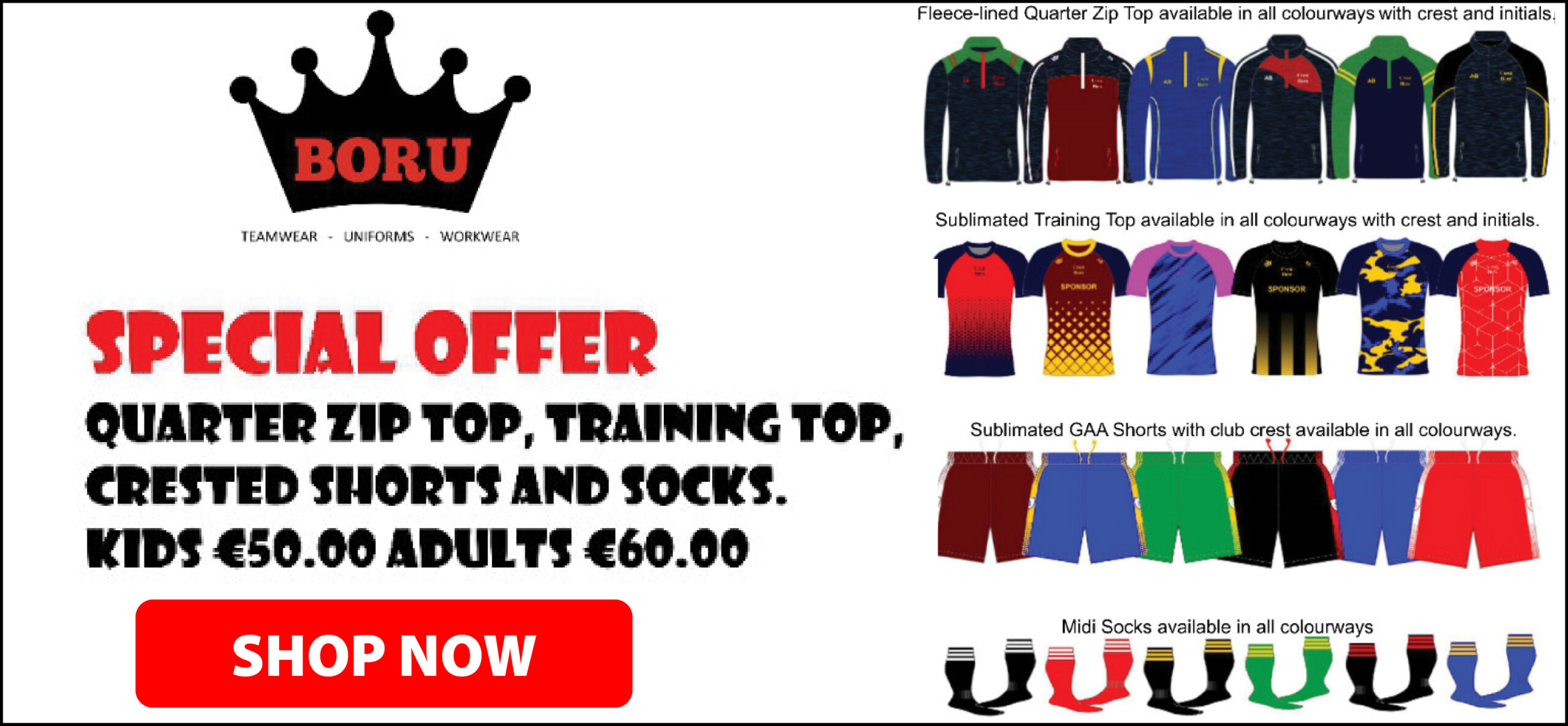 IN the first part of our Women in Business feature, we catch up with inspirational business women from across the county.
From start-up businesses to long standing traditions, optometrists to solicitors and everything in between, there is no shortage of entrepreneurial spirit in the Banner county.
So grab a cup of tea and settle in for some serious inspo this International Women's Day.
Be sure to check out the full feature in this week's edition of The Clare Echo.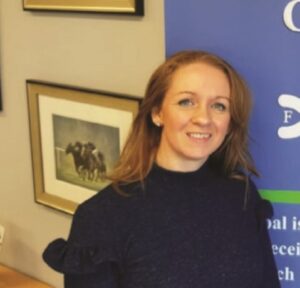 Ceara Barry, Functional Naturopathic Clinic
Ceara Barry trained and graduated as a Registered General Nurse from the Mater Misericordiae University Hospital in 1996. Ceara has over 20 years experience as a Staff Nurse , Senior Staff Nurse and Clinical Nurse Manager.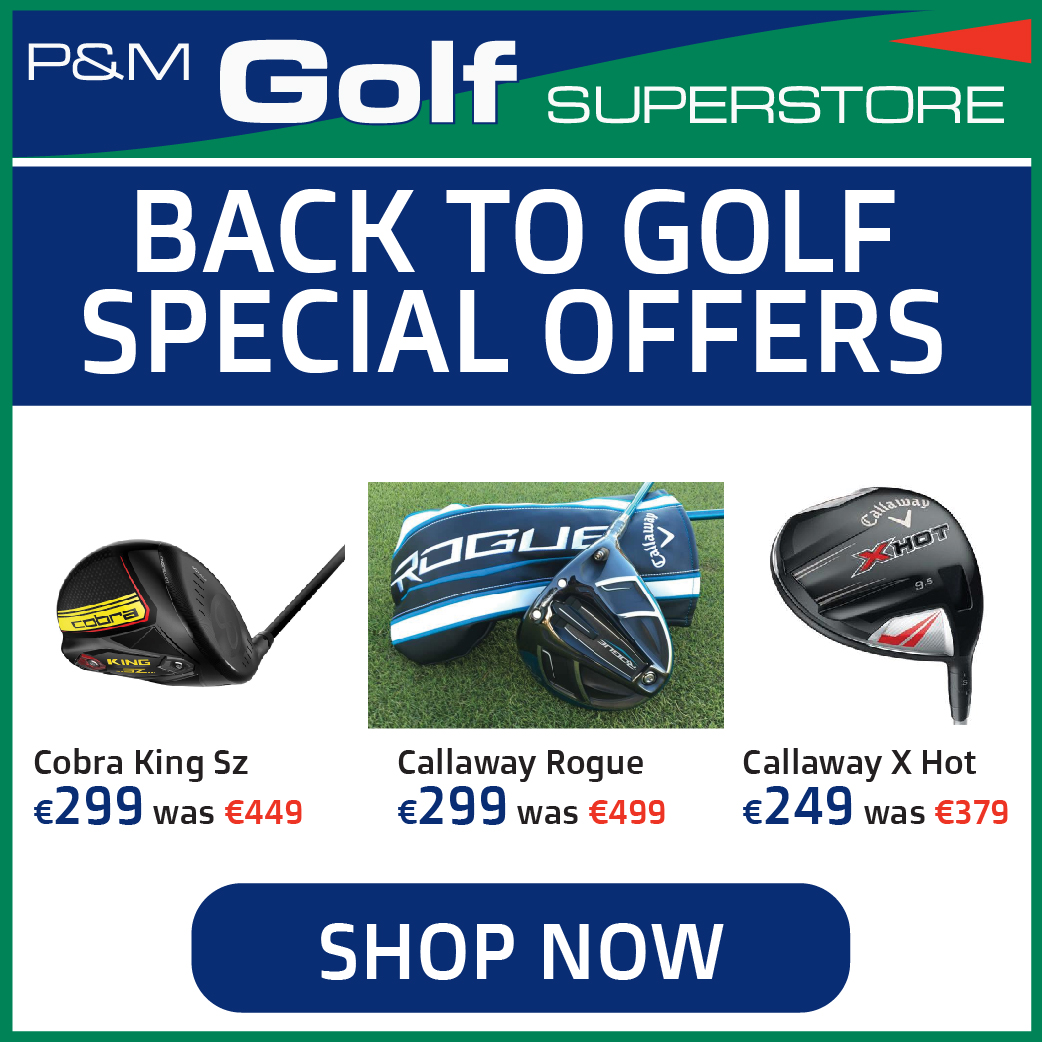 After qualifying Ceara spent many years working in the Mater Hospital in a busy, high pressure acute Cardiology and Coronary Unit.
Ceara specialises in BPro and  Cardiovascular Screening .
The BPro heart screening is a non-invasive and completely pain free test . It measures the health of the Heart, flexibility of the Arteries , Blood Pressure and Central  Aortic Systolic Pressure (CASP) giving an overall Heart Health result.
The device will also detect an irregular heart beat which many people develop through their lives and may be completely unaware of it.
The test can detect early warning signs of a pending stroke or heart attack, as the device also measures stiffness in the arteries.We also offer Arteriograph screening.
Ceara believes that this Screening is one of the fundamentals to maintaining a healthy Heart along with recommending to people to manage blood pressure, improve diet, stop smoking , control cholesterol and blood sugars, get active and lose weight.
Ceara is passionate about promoting better health and intends to continue her education and work with a Postgrad in Health Promotion approaches to Cardiovascular Health and Diabetes Prevention.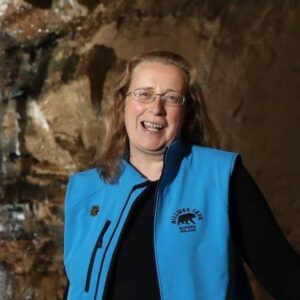 Nuala Mulqueeney B.A. H. Dip (Business and Tourism), Ailwee Caves & Birds of Prey Centre
Nuala Mulqueeney is a second-generation director of Aillwee Cave and Birds of Prey Centre, a family run visitor attraction, that has been welcoming and educating visitors to and about The Burren, for 42 years, the last 20 of them being open all year round.
Born and bred in Kilfenora, North Clare, she feels very privileged, as the business has allowed her family to settle and live in the region.
At work, along with a great team, Nuala is responsible for ensuring Aillwees' visitor numbers remain at a level that sustains the 85 full time equivalent jobs it provides in The Burren.
Over three generations, Aillwee Cave has been sympathetically developed three times to the now 800 meter, 35 minute fully guided underground tour.
Aillwee is home to the award-winning Burren Gold Cheese at The Farm Shop, which has been produced there for over 35 years. The Birds of Prey Centre at Aillwee, opened in 2008, is now home to one of the largest collections of Birds of Prey in the country.
Even Santa himself has been meeting with families in his Underground Workshop at Aillwee for the last 18 years.
Aillwee Cave and Birds of Prey Centre is a Geosite within The UNESCO Burren and Cliffs of Moher Geopark and a member of The Burren Ecotourism Network, on the Board of which Nuala currently sits as joint secretary and PRO.
At home Nuala's interests include community development projects, singing in the local choir and being a glorified taxi driver to her two daughters, Emma (16) and Joanna (11) around the county and beyond!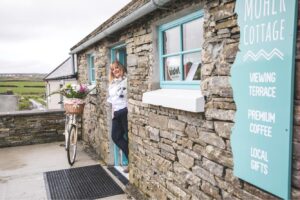 Caitriona Considine, Moher Cottage
Caitriona Considine, along with her husband Kevin, transformed a shed and pigsty into the blossoming new Moher Cottage Café and craft shop, complete with an outdoor terrace. Here visitors can enjoy the finest barista coffee and Caitriona's own artisan Cliffs of Moher Fudge at their viewing terrace with spectacular vistas of Liscannor Bay.
The new business was established on the family farm at St Brigid's Well, near the Cliffs of Moher. The farm is home to Simmental and Charolais suckler cows, not to mention the stunning views along the Wild Atlantic Way.
Raised in Galway city, one would be forgiven for thinking that Caitriona had never set foot on a farm as a kid. That wasn't the case though, as she spent a lot of time on her uncle's farm just outside Ennis growing up.
Caitriona studied Engineering, completed an MBA and worked in wind energy and IT before embarking on her new venture. She often commuted from St Brigid's Well to Galway and even as far as Kildare over the years.
Caitriona decided she wanted to do something with the shed that was sitting idle and she credits Kevin with the idea to convert it into a café and craft shop. As the shed was made from famous Liscannor stone, it was too precious to tear it down.
Caitriona was accepted in to the Acorns programme. Acorns stands for Accelerating the Creation of Rural Nascent Start-ups and helps early stage female entrepreneurs living in rural Ireland.
Caitriona was accepted on the Acorns 2 programme, under lead entrepreneur Alison Ritchie, MD of Polar Ice, Ireland's leading manufacturer of dry ice products. Catriona felt that setting up a business on her own would have been quite daunting, so she was glad to be a part of the Acorns programme.
The Café and craft shop is also a source of employment in the areas as employs two people on a part time basis. Caitriona's café has already won some awards, claiming the title of the Best Coffee in Ireland as voted by Today FM listeners.
The café was also shortlisted in the creative retail category in Bank of Ireland's Start Up Awards 2017, one of only two shortlisted in Munster.
Caitriona and Kevin are looking forward to kicking off the season in Moher Cottage on their first anniversary on March 15, working to their dream to be the "Best Little Shop in Ireland".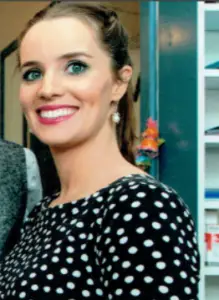 Julie Moore-Neylon BSc (Hons) Optometry, Wild Atlantic Opticians
Optometrist Julie Moore-Neylon set up Wild Atlantic Opticians in Kilrush in September 2016, after deciding that she wanted a better work-life balance for her family.
Julie comes from a medical background as her father, sister, brother and uncle are doctors. Another sister is a pharmacist. After doing work experience in an opticians, Julie fell for the optical world and decided to pursue a career in optometry.
Julie went to Cardiff University in 2000 to train as an optometrist and completed her pre-reg year in Coventry and Warwickshire Hospital. She subsequently worked for some large multiple optical practices as well as in some independent practices in the UK for a number of years. She returned to Dublin to work for a multinational optician in 2007, before transferring back to her home county of Galway to manage a very busy city centre opticians.
"I came to a bit of a crossroads professionally a few years ago and said if I don't make the jump now, I might end up regretting it if I don't try it," Julie said. "So far, moving to West Clare and setting up this business has been one of the best decisions I have made. It's challenging, like every small business, but it's worth it in terms of quality of life."
Julie is passionate about providing excellent patient care. As a qualified and trained optometrist with 15 years' experience, her focus is first and foremost on the health of her patient's eyes.
But she also likes the fashion side of owning an opticians. She loves following the latest trends in eyewear and sourcing original and quirky styles of frames.
"When I managed the store in Galway, I had no control over the selection of frames that were ordered. I love having the freedom to select different frames and complete one-offs that our patients will like. Glasses are such an important part of a person's look and having something unique is something which our patients are very happy with when they come into the store."
According to Julie, the biggest challenge she currently faces is trying to balance being a mum to her two little girls, while trying to make sure the business is growing.
Her main priority at the moment is being a mother to two under 2. Julie opened the business when her first girl was seven months old and with another addition to the family three months ago, it has been a hectic first couple of years in Kilrush. Luckily she secured the services of a local Optometrist a few weeks before her maternity leave began last November. This has enabled eye examinations to continue to be carried out as before her maternity leave.
"The juggling act that women in business need to do was always something I had heard about. But living it is a completely different story. I always had huge admiration for ladies and mothers who have done it before. I'm very conscious of trying to keep the business going and growing but equally I didn't want to feel that I had short changed the children when they were younger. I wanted to be able to have a decent amount of time with them," Julie said.
Trying to grow her customer base is also another challenge because the public generally don't go for an eye test more than once every two years, if at all. Julie pointed out that medical card holders and those paying PRSI can avail of a free eye test every two years and they are also entitled to a free pair of glasses with their eye test.
"Really, I feel there isn't enough awareness of the importance of getting our eyes screened more regularly as a lot can change in two years. A lot of problems that we detect are asymptomatic (not showing symptoms) and there is a misconception that you only come to an optician if you are having trouble with your vision. In Ireland, we often complain of getting nothing back from the government but in fairness, they are giving us all the opportunity to get our eyes screened every couple of years for free along with free glasses, if they are needed." Julie explained.
Geraldine Heatherton, Power's Pharmacy
Geraldine Heatherton took over Power's Pharmacy in Kilmihil over two decades ago. The pharmacy has been in the village since 1957 and has built up a loyal customer base over the years.
"The people are good to support and keep the village going and keep the village up. I get great support and people are very kind," Geraldine said. Geraldine graduated from Trinity College Dublin before moving to Kilmihil, where she still lives.
Things have changed since Geraldine started out as a pharmacist, particularly the amount of detail that now goes into prescriptions. However, Geraldine enjoys the challenge of running the pharmacy and providing veterinary care products.
"There's a lot more to service that you're required to give people. There's a lot more detail involved in the work, pharmaceutical care has become much more complex.
"There's a lot more detail in it so we have to keep up our learning and interact much more medically with people as well. So there will be a lot of background work, a lot of accountability," Geraldine said.
Some would argue that there are many challenges facing women in business in today's economic environment, but Geraldine believes there is no difference between the genders in her industry.
"The main challenge is to stay accurate, to keep your learning up and I don't think its gender related. If people feel you are trying to do your best for them, gender doesn't come in to it.
"There might be some areas that a man would prefer to go to a man or a woman to a woman, but really if you keep your learning up and you really try to engage somebody, that comes across and that's what people really want.
"When you're sick you're vulnerable and you want to be minded, Geraldine added.
She has huge admiration for Hilary Devey, an English businesswoman known for her role in Dragon's Den. Hilary suffered a stroke in 2009 and showed huge personal strength to recover and return to work.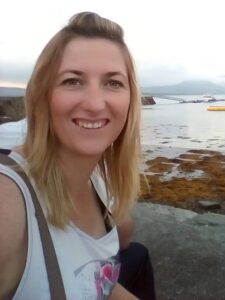 Oonagh Minogue, Classes4kids.ie
Oonagh Minogue spotted a gap in the market last year when she realised that it was difficult and time consuming for parents to organise activities for their kids.
She created classes4kids.ie last September and it has really taken off. Her website is a collection of all of the kids' classes available in a particular area. Classes4kids.ie currently lists classes in Clare, Cork, Dublin, Galway and Limerick.
The site aims to save parents time, stress and hassle from hours of scrolling the internet for information by placing everything at parents' finger-tips on her one stop site for kids classes, party entertainment, pre-schools and camps in their area.
It is simple, easy to use and parents can have their little ones sorted within five minutes of logging on.
"Parents spend a lot of time scrolling the internet and trying to find out where there are things on. This is where I came up with the idea for the website, that everybody could just open up the website and have a look and they didn't have to be on Facebook," Oonagh said.
Oonagh trained in Montessori and worked for a few years in Dublin before moving to Clare and setting up a Gymboree franchise. Gymboree programs are specially designed to help young children learn and develop as they play.
"Gymboree was the best thing for me because I was only working for three hours in the morning while the kids were at school. Now it's the same with the website. I can work from home with the website and can work around the girls," Oonagh said.
Oonagh believes there are great business opportunities out there for both men and women, as long as they are willing to reach out and grab them.
"I think there's opportunities there for everyone really. It depends on the person themselves whether they be male or female depending on what they want to do with their businesses.
"There's a lot of businesses in around town and Clare that are all run by women and I think there's a lot more women coming in to business and a lot more in business now than ever before," Oonagh added.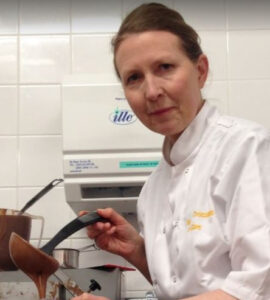 Patricia Farrell, Wilde Irish Chocolates
At Wilde Irish Chocolates in Co. Clare are mad about chocolate and they have been up to their elbows in it since 1997.
They are in a truly beautiful location on the shores of Lough Derg and Trisha Farrell has definitely cracked the code of making tasty chocolate
They handmake over 80 different yummy chocolates in their small artisan chocolate factory. Want to see how we make our huge range of chocolate goodies?
They have an open plan production area where you can see the chocolates being made and packed, entrance is free and you will be able to taste what's in production, ask questions, make suggestions and most importantly taste the freshly made choccies. They are always looking for guinea pigs!
Collette Hanly, Clare Tipp Properties
I have always had an interest in buildings and houses and even though I worked in a different industry which was tourism related, I found myself admiring  Georgian artistry especially but also noting styles of houses, their uniqueness, the manner in which each owner  put their own stamp on the exteriors and the like.   Any house, from the humble to the magnificent, had my complete interest and attention.
I believe what anyone is sincerely drawn to in life, they should seriously consider pursuing either from the start of their career or, like myself, much – much later on!      Being the oldest person in the entire Limerick Institute of Technology whilst completing a BSc(Hons) degree was especially daunting and I have the greatest respect for all  students ever since.    My thanks also goes to the lecturers of L.I.T. for their understanding, patience and excellent work.
ClareTipp, to me, is about representing the property owner, enjoying the challenge of serious marketing, the unique "calling" of each property to be presented as a distinct entity in its own right. Each must have  a selection of quality colour photographs and, especially,  a definitive description befitting the property.   The uniqueness must be emphasised or I am not doing what I love.
It also means looking after the purchasers or tenants with respect and factual information so that they, as adults, are in a position to make their decisions clearly and positively.
There are three qualified auctioneers here in ClareTipp and we all love our careers passionately.
If we had to narrow down the many excellent business people in Ireland, both Gillian Bowler and Nora Casey are, in our opinion, business people to emulate.