*Aaron Brennan tries to get out of the Wolfe Tones defence. Photograph: Gerard O'Neill
THREE quarter-finalists have been confirmed following the weekend action in the Clare intermediate football championship (IFC).
Wolfe Tones, Naomh Eoin and Kilrush moved closer to the knock out stages of the intermediate football championship when recording their second successive victories in the 2023 campaign at the weekend while Cooraclare, Kilmihil and Liscannor got their challenge for honours back on track with their first wins of the campaign.
The weekend's results mean that there will be some very interesting fixtures when the final group games take place in two weeks time.
Wolfe Tones are safely through from Group 1 and they will be joined by either Kilmihil or Shannon Gaels. For the latter to qualify they must beat O'Currys, hope that Kilmihil are beaten by Wolfe Tones and then it will be score difference which will decide whether Kilmihil or the Gaels will advance.
Naomh Eoin are unbeaten in group 2 and they will be joined in the quarter finals by the winners of the Coolmeen v Liscannor clash.
Kilrush top group 3 and the outcome of the final group game b etween Cooraclare and the Banner will determine who will be in second place.
Better balanced Wolfe Tones in control
Wolfe Tones 1-9
Shannon Gaels 0-5
Venue: Clarecastle
A more evenly balanced Wolfe Tones side recorded their second successive victory in this year's race for the TUS intermediate championship title when they proved too strong for Shannon Gaels at Clarecastle on Saturday.
Two points separated the sides at the halfway point after both had been guilty of missed chances.
The decisive score, the game's only goal, came at the midpoint of the second half when Darragh Leahy palmed the ball to the net from a Jack Ryan cross and this put six points between the side.
The Shannon men should have goaled earlier in the half when they were awarded a penalty but Shannon Gaels goalkeeper Michael O'Donoghue got down quickly to save Billy Connors' low effort.
The introduction of Rory Hayes, Cian O'Rourke, Eoghan Casey, Chris Dunning and Gary Leahy during the second half proved a big boost to the winners whose remaining game in the group will be against Kilmihil
Jayme O'Sullivan, Liam Murphy, Joe McGauley, Darragh Leahy and Billy Connors were to the fore for the winners while Jack and Matthew Reidy, Darragh Bohannon and Thomas Kelly did well for the Gaels.
Wolfe Tones; Shane Russell; Shane Nihill, Jayme O'Sullivan, Sean Brennan (0-1); Jason McAuley, Liam Murphy (0-1), Aaron Brennan; Joe McGauley (0-2), Daithi Lohan; Jack Ryan (0-1), Dean Devanney, Aaron Kelly; Darragh Leahy (1-0), Billy Connors (0-3), Cody Waller;
Subs; Rory Hayes for A. Kelly; Cian O'Rourke (0-1) for Waller; Eoghan Casey for Jason McAuley; Chris Dunning for Connors; Gary Leahy for Devanney
Shannon Gaels; Michael O'Donoghue; Eoin Keane, Jack Reidy, Fergal Kenny; Damian Downes, Matthew Reidy, Tomas Cleary; Darragh Bohannon, Thomas Kelly (0-2); Dylan Kenny (0-2), Niall Ellis, Tadhg Kelly; Barry Crehan, Thomas Kenny (0-1), Jack McCarthy;
Subs: Gearoid Kenny for McCarthy; Aaron Lee McMahon for Keane; Eanna Moloney for Tadhg Kelly;
Referee: Robert Harte (St. Senan's Kilkee)
Naomh Eoin seal quarter final spot
Naomh Eoin 1-11
Coolmeen 2-6
Venue: Captain Tubridy Park, Kilrush
In a closely fought contest at Kilrush on Saturday, Naomh Eoin edged Coolmeen to record their second win of the campaign and, in the process, seal their place in the quarter finals.
They had opened a two point lead by half time when the score was 1-4 to 1-2 with their goal coming from Tomas Bonfil while Coolmeen's major came from the boot of Aidan Corry.
The teams continued to be evenly matched throughout the second half and despite a goal from substitute Ben Cleary, Coolmeen were unable to get ahead of their opponents from the Peninsula.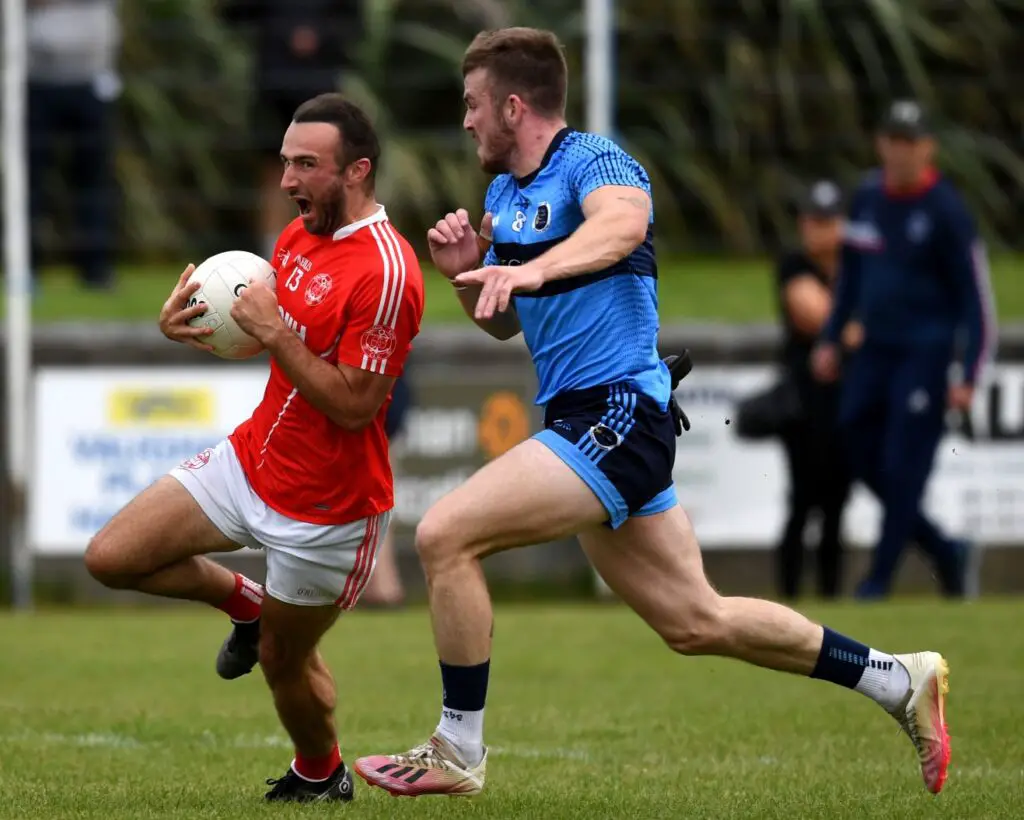 Gearoid and Owen Lynch contributed some valuable points for the winners while Fergal Keane was another to impress for them
Naomh Eoin will face Liscannor in their final group game with the North Clare men needing a victory to keep their hopes of being in the play offs alive.
Naomh Eoin: Sean Roche; Declan Keniry, Conor Tevlin, Eoin Hanrahan; Adam Haugh, Mark McQuaid, Tomas Bonfil; Sean Bonfil, Odhran Lynch; Fergal Keane, Gavin Magner, Conor Magner; Gearoid Lynch, Niall Bonfil, Owen Lynch
Subs; Eoin Daly for Keniry; Kieran Roche for G. Lynch
Coolmeen; Jason O'Leary; Adam Wallace, Gary Meaney, Alan Normoyle; Dylan O'Halloran, Brian Markham, Riain Meaney; Eoin O'Connor, Cathal O'Connor; Dylan Power, Mark Meaney, Daniel Forde; Aidan Corry, Cian Murphy, Jamie Brooks
Subs: Ben Cleary for Brooks; Joe Corry for O'Halloran
Referee: Michael Talty (Kilmurry Ibrickane)
Liscannor lay foundation in opening half
Liscannor 0-13
Ennistymon 0-9
Venue: Hennessy Memorial Park, Miltown Malbay
A strong first half showing at the end of which they led by nine points, steered Liscannor to this merited win over their neighbours Ennistymon at Miltown on Saturday evening.
Playing with the aid of the breeze in the opening period, they kicked some excellent points on their way to a 0-10 to 0-1 half time lead with Alan Clohessy, Cian Guerin and Brian Considine to the fore with scores.
Ennistymon did launch a rally in the second half and succeeded in getting to within three points of their neighbours but a determined Liscannor showed great resilience and deservingly emerged with the victory.
This was a great team effort with the winners showing greater hunger on the day and they did so without county panellist Darren Nagle. They now face Coolmeen with a quarter final spot awaiting the winners.
Liscannor; John Kerin; Tom Hanrahan, Robert Lucas, Michael Foley; Francesco Bonito, Brian Considine, Padraig Haugh; Stephen Murray, Gavin Duffy; Alan Clohessy, Kevin Scales, Brian Leyden; Kieran Roche, Cian Guerin, Joe Hanrahan;
Subs: Dara Blake for K.Roche; David Commane for J. Hanrahan
Ennistymon; Conor Gallagher; James Cullinan, Michael Vaughan, Dara Rouine; John Murphy, Gerry Coote, Niall Hogan; Eoin Marrinan, Mark Kelleher; Darren McNamara, Cathal McConigley, Sean Conneally; Joe Dowling, Danny Rouine, Niall Canavan
Subs: Paudie Considine for Hogan; Shane Woods for McNamara
Referee: Jim Hickey (Cratloe)
Cooraclare take control in second half
Cooraclare 1-13
Kilfenora 0-7
Venue: Éire Óg GAA Grounds, Ennis
Cooraclare bounced back from their opening round loss to Kilrush when they overcame Kilfenora in Ennis on Saturday evening
A first half goal from Finn O'Driscoll separated the sides at half time when the score was 1-5 to 0-5.
Kilfenora had a goal chance early in the new half but they narrowly missed the target. From here on the West Clare side had the better of matters and they dominated proceedings in the final quarter when their greater fitness was evident while being able to introduce five substitutes helped them maintain the upperhand.
They will however need to show further improvement if they are to beat Banner in their final group game, a result that would keep them in the hunt for a place in the play offs.
Cooraclare: Mark Lillis; Fergal Donnellan, Robert Ryan, Ronan Donnellan; Gary Donnellan, Thomas Downes,, Jake Garry; Micheál Garry, James Burke; Jack Carey, Eoin O'Driscoll, Ciaran O'Donoghue; Finn O'Driscoll, Jack Morrissey, John Lillis;
Subs: Sean Browne for J. Carey; Colin McNamara for E. O'Driscoll; Kevin Gorman for J. Lillis; Padraic O'Donoghue for J. Burke; Gearoid Lillis for Downes.
Kilfenora; Declan Brennan Niall Hegarty, Cathal O'Halloran, Patrick Collins; Micheál Duffy, Cronan Howley, Karl O'Connor; Paul Carkill, Pat Connole; Matthew Egan, John Nea, Peter Collins; Gearoid Howley, Joseph O'Gorman, Thomas Coyne
Subs: Eoin O'Leary for P Collins; David Nagle for O'Gorman
Referee: Fearghal Gray (Feakle)
Kilmihil dominate from the start
Kilmihil 3-12
O'Currys 0-7
Venue: Shanahan McNamara Memorial Park, Doonbeg
A strong first half at the end of which they were twelve points ahead proved decisive as Kilmihil comfortably accounted for O'Currys at Doonbeg on Sunday.
From the off they took control and struck for their first goal as early as the fourth minute when centre back Dan Keating sailed through and fired to the net.
Further goals followed from David Lernihan and David Egan as they dictated matters to led 3-5 to 0-2 at the break.
Star man Ciaran Downes returned from the US on Sunday morning and he lined out at wing forward and kicked 0-2 in the opening half when they played with the aid of the wind.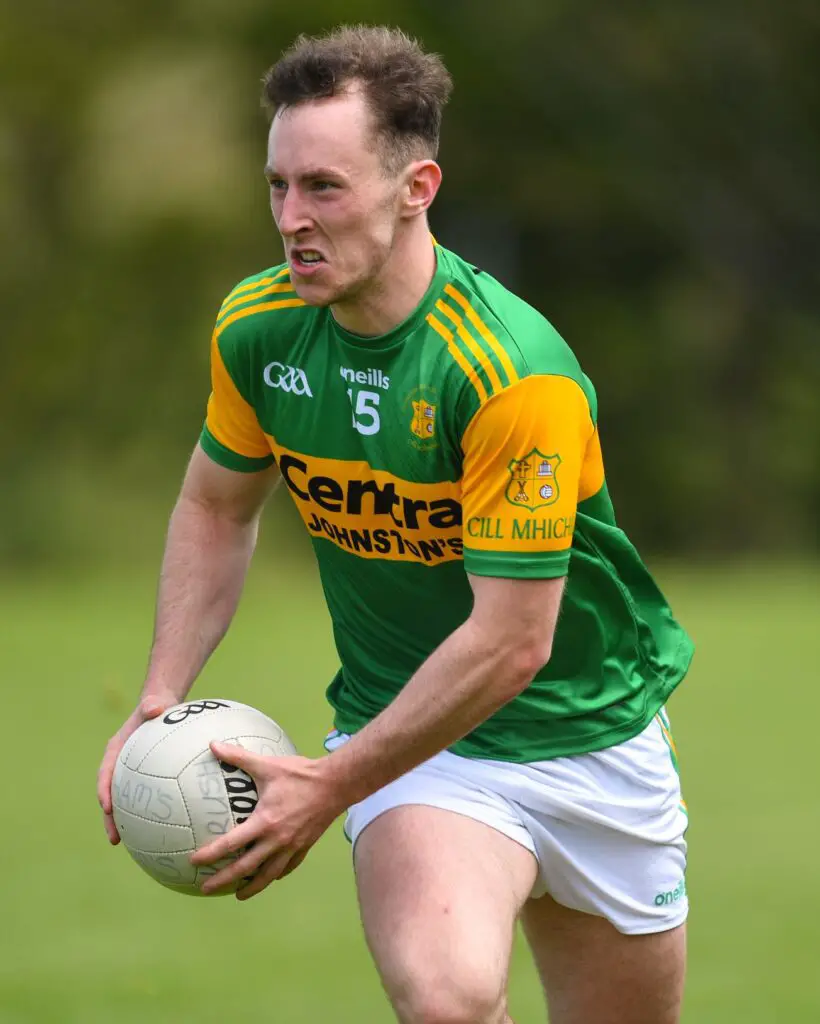 O'Currys did pile on the pressure after the break but a twelve point margin proved too great on a day when David Lernihan, Gavin and Ciaran Downes were prominent for the winners.
The loss of full back Darragh Keane with a leg injury in the early minutes of the tie didn't help the O'Currys side on a day when Eoin Troy, Thomas Clancy and Sean Haugh did well for them.
Kilmihil; Sean Scott Cafferky; Fionn Febrarro, John Finnucne, Mikey Keating; David Coughlan, Dan Keating (1-1), Gavin Downes; David Lernihan (1-2), Stan Lineen; Geroid O'Grady (0-1), Martin O'Leary, Ciaran Downes (0-5); David Egan (1-1), Sean Crowley (0-1), Shane Downes (0-1);
Subs; Conor Crowley for O'Leary; Niall Reidy for S. Downes; Jack Keating for C. Downes;
O'Currys; Derek Troy; Paddy Clancy, Darragh Keane, Stephen Kelly; Eoin Brew, Sean Haugh, Seamus Keane; Cathal Downes, Thomas Clancy (0-1); Jim Marrinan, Michel foran, Eoin Kelly (0-1); Danny Downes (0-1), Eoin Troy (0-3), Shane Browne (0-1);
Subs; Gearoid Lynch for D. Keane (inj); Jim Downes for Marrinan;
Referee: Niall Quinn (St Joseph's Miltown)
First half goals decisive for Kilrush
Kilrush Shamrocks 3-7
Banner 1-9
Venue: St Michael's Park, Kilmihil
First half goals from Gearoid O'Brien, Jamie Griffin and Evan Power laid the foundations for this win by Kilrush over the Banner at Kilmihil on Sunday evening. The result has sealed the Shamrocks' passage to the quarter finals with the outcome of the meeting of the Banner and Cooraclare in the final group game deciding who will fill second place.
Having won promotion when taking league honours earlier this year, Kilrush have been focused on the championship and they started out this tie in determined mood against a Banner outfit who only recently won promotion from the junior grade.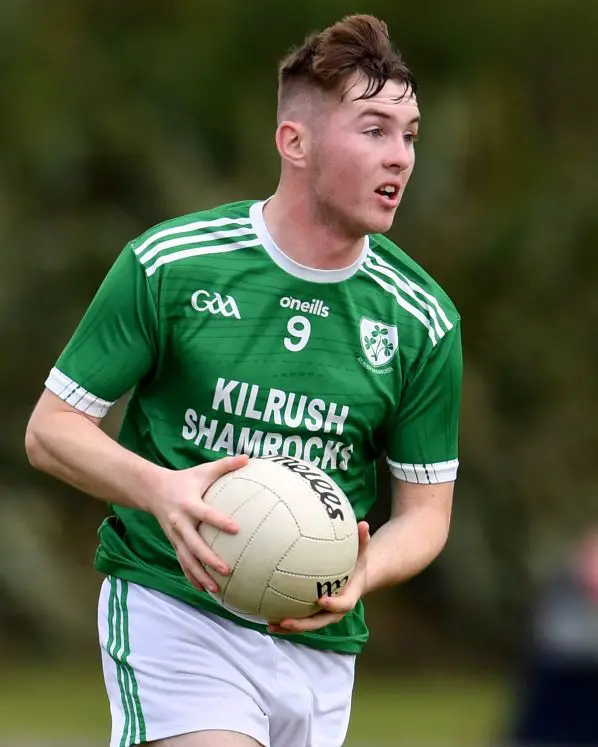 When the Banner reflect on this game, they won't be happy with the manner in which they conceded some of Kilrush's goals and this is an area that they will work on ahead of their next outing.
Shane Meehan was the Ennis club's goalscorer on an evening when he, Thomas Meenaghan and James Coakley did well.
Gearoid O'Brien, Stephen Ryan, and Conor Fennell were to the fore for the winners.
Kilrush Shamrocks; Stephen Ryan; Padraig Browne, Evan Power, Niall Brennan; Ciaran Bermingham, Dylan O'Brien, Sean Canny; Sean Madigan, Conor Fennell; Dean Neary, Ross Phelan, Damian Carey; Jamie Griffin, Darragh Bolton, Gearoid O'Brien;
Subs: Tadhg Lysaght for Carey; Ross Cullinan for Bermingham; Ben Cody for Madigan; Keith Crowley for Bolton; Billy Clancy for Neary
Banner: Mark Cleary; Oran Rynne, Kenneth Higgins, Dylan Mooney; Cian Rynne, James Coakley, Justin McGrath; Niall Walsh, Matthew McGrath; Conor Dennehy, Shane Meehan, Brian McDonald; Sean McMahon, Thomas Meeneghan Oisin McMahon;
Subs: Keith O'Shea for O Rynne; Diarmuid toner for McDonald
Referee: Barry Keating (Lissycasey)