*Barry Loughnane. Photograph: Sport Action Photography
Wolfe Tones are not viewing the opening outing of the Clare SHC as a dead-rubber.
Management: Ray Diviney (manager)
Selectors: Paul Hogan, Barry Keane, Paul O'Shea, Fearghal Lawlor (strength and conditioning)
Captain: Jamie Roughan
Titles: 2
Most recent: 2006
Key player: Aaron Cunningham
Fresh blood: Liam Murphy and Mark O'Sullivan
Fun fact:
Ray Diviney has represented Wolfe Tones at all levels from under 12 up to and including senior but he wasn't fortunate enough to have been part of either of the club's two senior championship winning teams (1996 and 2006). Managing the senior side for the first time this season, he is looking forward to next week's opening game in the race for the Canon Hamilton trophy.
"Clarecastle and ourselves are fairly similar at this time. Like them, we have been struggling in recent years also. This is a 50/50 game", he said of their upcoming clash.
He readily acknowledged that "this is a strange year. Before everything was suspended back in March, we had our strength and conditioning done. Look, it's the same for everybody now and we just have got to get on with it. Unfortunately we have had no league games which would have been ideal to help blend in some new players with the regulars".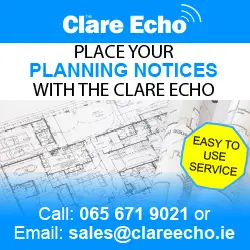 According to the Shannon club side's manager, "we are fortunate in that we do not have any major injury worries at this time, just the usual few knocks and bruises. Training has been going well for the past few weeks and we have managed to have had a couple of challenge games".
The Shannon side can call on a core of experienced players that include Daithi and Gary O'Connell and Barry Loughnane who captained the side to its last championship success in 2006. The experience of that trio allied to the ability of the aforementioned Cunningham, Shanagher and Hayes should ensure that Clarecastle won't get anything easy. Team captain Jamie Roughan is another experienced campaigner while Jack Cunningham and Kevin McCafferty are others who have caused problems for many opponents in the past
There has been a lot of talk about the first round games being "a dead rubber" but Diviney doesn't necessarily agree. "Momentum is great and it will be easier to approach the second round on the back of a win. A team gets positivity from a win and there will be just two weeks from the opening round to the next outing".
Wolfe Tones is just one of an increasing number of clubs that will be calling on a big number of dual players. "We have about eight dual players and we have a very good working arrangement with the football management which ensures that we both have the players for training when we want them while also ensuring that they are not burned out. We are all one club".
Back in the eighties and nineties, Wolfe Tones were a dominant force in underage GAA in Clare, winning titles on a regular basis. They are the only club to have won every underage title on offer in both hurling and football, all at A level, in the same season.
It's been a far cry from that in recent seasons with the club struggling to field teams in some grades. It had a knock on effect at adult level and they lost their senior status in both codes but they quickly bounced back to the top grade in hurling where they aim to stay.