With the weather over the past few days, one would be forgiven for thinking we were back in winter. Ironically, East Clare's winter league final was scheduled for this weekend.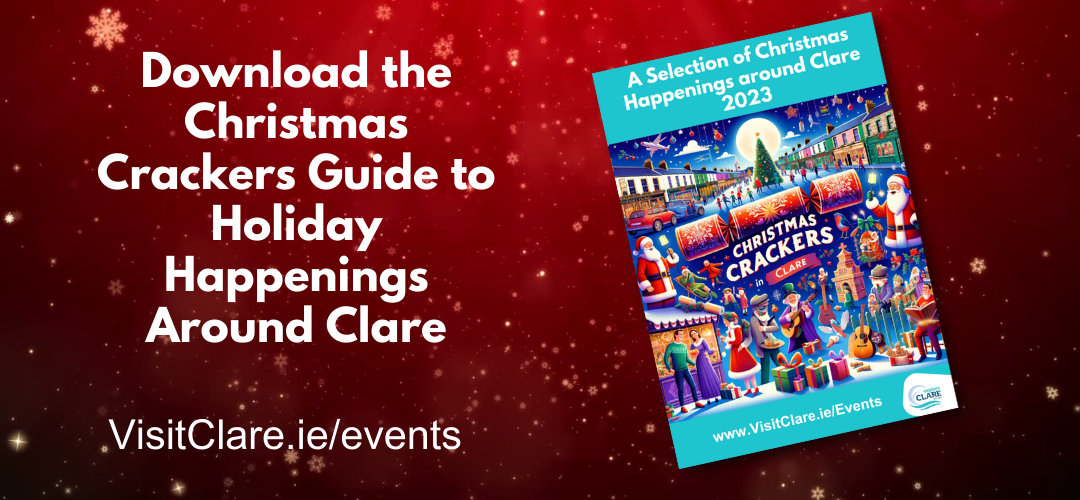 In the cup, team H of Ray McInerney, Noel Nash, Josh Moloney, Alan O'Neill, Maureen Clune and Breda McCarthy emerged victorious and had four points to spare over team G of Enda Donnellan, Adrian Casey, Jason Horan, Kieran Fox, Marie Donnellan and Rachel Whelan.
In the shield, team B of Martin 'Skippy' McInerney, Colm Kelly, Barney McInerney, Mark McInerney, Mary Farrell and Ursula Hogan who subbed in for Nadine Fox took the spoils.
The winter league has been in existence in East Clare since 2015 and the ultimate prize is the Michael MacNamara Perpetual Cup. This year saw one of the biggest entries with over 100 members taking part, comprised of 17 teams made up of 4 men and 2 women, plus some substitutes used along the way.
Round one commenced when the club re-opened in December with each team requiring 3 x mixed cards playing a modified scramble over 14 holes, and 2 x 9 hole cards per player.
Due to the closure of the club at the end of December, round two didn't go ahead and the results from round one were used to decide which teams qualified for the cup and the shield.
The final took place this weekend over four days, with cards required for 2 x mixed teams of 3. The format was a modified scramble taking the best drive with 1 to score on holes 1 to 7, 2 to score on holes 8 to 14 and all 3 to score on holes 15, 16, 17 and 18. The winning team had a total of 187 points.
Planning for 2021/22 will commence in September.
Kilrush:
The weekend men's competition at Kilrush was won by Pat Mulcahy (23) with 39 points from Paul McGibney (22) with 38 points with third spot filled by Thomas Downes (11) with 37 points. Noel McMahon (11) won Division 1 with 37 points, Joe Daly (15) won Division 2 with 36 points while Des Murphy (23) won Division 3 with 34 points
The captain's (Gerry Duffy) 'welcome back' men's close competition was won by Tom Clancy (7) with 42 points from Gearoid Kelly (11) with 41, John Stapleton (22) with 40 and James Murtagh (17) with 40.
Division 1 was won by Jim Young Junior (4) with 38 points with Pat Shannon (20) with 40 winning division 2 while Division 3 was won by Pat Mulcahy (24) with 37 points
Shannon:
Last week's 18 hole singles competition at Shannon was won by Joe O'Neill (22) with 44 points from John Spillane (23) with 43 points. In third spot with 42 points was Aaron Diviney (27) with 42 points followed by Patrick Mullins (20) with 42 and Ross Gallivan (20) with 42 points. Ed Hickey (scratch) won the gross with 38 points.
The men's team of four competition was won by Tom Kenny (7), Alan Hehir (11), Shaun Kenny (14) and David Duhig (11) with 89 points
In the weekly 9 hole competition, Eddie Russell (9) was the winner in block 2 with 21 points. In block one David Young (5) won with 23 points from John O'Connell (2) with 21 with third spot filled by Brian Downey (10) with 21
Woodstock:
Forty members played in the Woodstock seniors first competition of the season on Tuesday last. The winners of the modified team scramble were John McGrath, Willie Thompson, Pat McMahon and Pat Quinn with an impressive 70 points. In second place with 63 points were Joe Hurley, Donie O'Shea, Eugene Conroy and Sean McDermott.
Portumna:
Colette Fahy (28) was the winner of the ladies competition at Portumna last week with 40 points from Rita Shiel with 37 points. In third place with 35 points was Dolores O'Shea while the senior section was won by Loretta O'Grady with 30 points.