U14 Boys: Ennis RFC 31 – 31 UL Bohemians RFC
Ennis came into this North Munster game unbeaten. In Annacotty, UL Bohemians started strong with a converted try but Ennis quickly struck back with a well-worked try scored and converted by Steven O'Neill. Ennis then had a penalty awarded which was duly converted by O'Neill, who continued to convert another try by Alex Pelczar. By the break, Ennis were leading by 17 – 7.
In the second half, UL Bohemians struck an early blow with a converted try. However, Ennis stuck to their game plan and were soon rewarded with a try by Pelczar, converted by O'Neill. A repeat of this scenario left Ennis with a 31 – 21 lead but with 4 minutes remaining on the clock, UL Bohemians brought the score back up to 31 – 31.
U15 Boys: Ennis RFC 5 – 37 Waterpark RFC
Ennis fielded a few newcomers to league rugby for their game against Waterpark. Ciaran Sheehan managed a try shortly before halftime, but the Waterford side were very skilled in all departments.
Ennis showed promise and can look forward to their upcoming fixtures. Great performances by C. Sheehan, J. Moloney (captain), Evan Cusack, O. Considine and C. Earl.
Ennis: Diarmuid Egan, Brendan Owen Murphy, Frank O'Sullivan, Cian Earle, Thomas Rynne, Tadhg Bane, Evan Cusack, Ciaran Sheehan, James Moloney, Oisin Considine, Donnacha Begley, Radoslav Petric, James Nihill, Iwan Phillips, Shaun Roche, Donnacha Byrne, Seán Hanrahan, Conor Molloy, Oisin Galvin, Conor Malone and Tom Fitzpatrick.
U16 Boys: Ennis RFC 14 – 7 Nenagh RFC
Ennis edged out Nenagh in a tightly contested league match in Lees Road on Sunday. Nenagh started off strong and were rewarded with a try after a series of close quarter drives from the ruck to take a deserved 7-0 lead. Ennis gradually worked themselves into the game and finished the first half well but couldn't capitalise on a couple of gilt edged opportunities created by the hard running centre pairing of Fahy and Considine.
On the resumption, Ennis played for territory and kept Nenagh pinned back for long periods. Cian O'Connor crashed over after a sustained period of interplay between backs and forwards. Ennis took the lead after forcing an errant kick. It landed in the arms of Emmanuel Omoridion on the 22 metre line and he then took off for the line.
Ennis managed to see out the game in a controlled fashion and took top spot in the pool.
Ennis: O. Vaughan, C. Thornton, O. Considine, D. Fahy, D. Nugent, C. McAllister, F. Guthrie, C. O'Connor, E. Omoridion, P. Sweeney, C. Lyons, S. Maher, P. Browne, M. O'Halloran, A. Cam, D. Moloney, P. O'Keefe, C. Thornton and K. McGearailt.
U16 Girls: Ennis RFC v Bruff
The Ennis girls started off their season with a win in Bruff on Saturday.
Bruff started off by going into the corner at the 5 minute mark after some loose tackling by Ennis. The front row of Fia Doody, Kathy Slattery and Lilith Kearney took control of the scrum, and Lucy Kelly and Keira Hanrahan in the second row displayed some strong runs. The backrow of Maebh McCarthy, Kate Howard and Nicole Clark closed down the opposition with great tackling at the gain-line.
The first Ennis score came after a passage of stout defending when centre Abi Kelly broke down the wing and ran the length of the pitch for her first try. Strong running from Faye Ryan at the second centre and clever interplay with winger Eileen Keating created space for Kelly to get in for her second try.
Holly Murphy and Siofra Enright came into the attack in the third quarter. Ennis got two more tries before Bruff closed out the game with a try.
Ennis: Fia Doody, Kathy Stapleton, Lilith Kearney, Lucy Kelly, Kiera Hanrahan, Maebh McCarthy, Kate Howard, Nicole Clark, Grace Hoyne, Laura Kate Ryan, Holly Murphy, Abi Kelly, Faye Ryan, Eileen Keating and Siofra Enright.
Senior Men: Ennis RFC 26 – 14 Bruff RFC
Tries by Brendan Keane, Oisin Mangan, Calum Barret and Jack Scahill, along with three conversions from Mangan ensured a win for Ennis. Keane and Madigan's tries came in a hard-fought first half which saw some excellent defence from the Clare side.
With a half-time deficit of 12-0, Bruff spring into action and scored the first try of the second half, which they converted. However the redemption was short-lived as Jack Scahill broke five tackles, putting Calum Barret away under the post. Mangan slotted the conversion to make it a 19-7 lead. Scahill once again made a strong break for Ennis' last try before Bruff put more respectibility on the board with the last try of the game.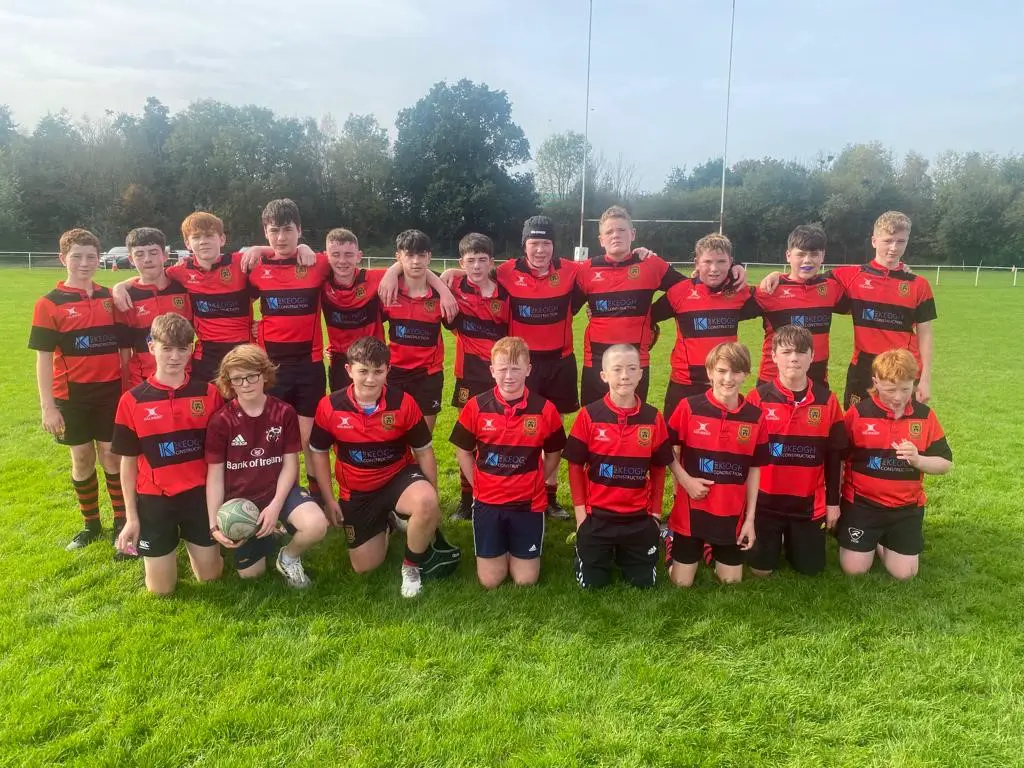 Senior Women: Ennis/Kilrush RFC v Bruff RFC
The Ennis/Kilrush Senior Women welcomed Bruff to Lees Road on Sunday for a friendly. Ennis/Kilrush were the stronger team on the day, but there were excellent performances from both teams.
Machteld Hulsegge lined out at number 11 and Niamh Doyle at number 1 in their first ever game of rugby. Also making their debut for the Senior Women's team were Emily Fanning, Laura Cooney, Louise Gilsenan and Maedbh O'Driscoll. These players held their own alongside Senior Ennis and Munster players Aoibheann Hahessy and Grainne Burke, and the rest of the seasoned squad.