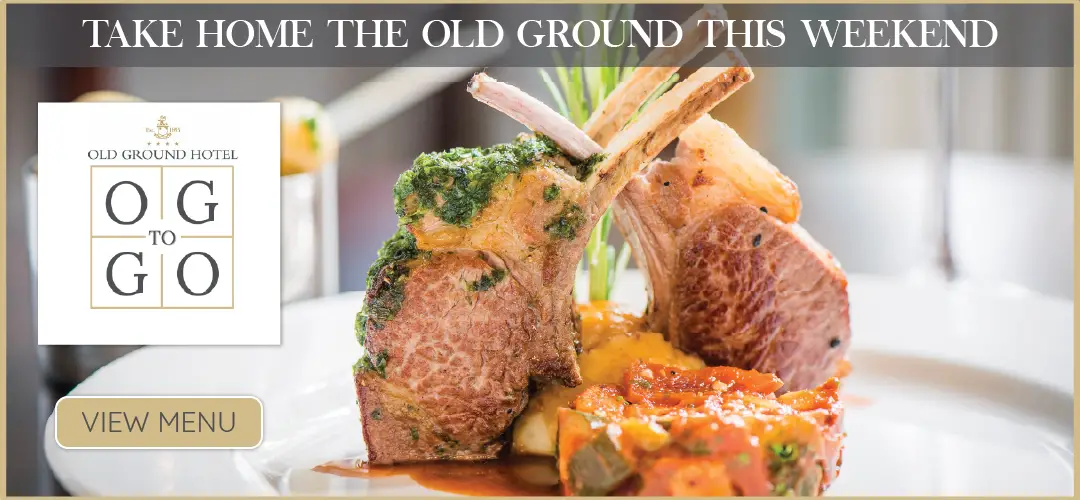 Ennis has placed first in the 'Population Over 14,001′ category' of the new Bank of Ireland Begin Together Awards 2020, after being shortlisted alongside Sligo Town and claiming the grand prize of €10,000.
A second Clare town, Kilrush, registered as runners up in the 'Population 2,001 – 4,000 Category.' The Business Award was set up to bring businesses and community groups together to support local recovery and building.
The Begin Together Awards accepted 334 submissions this year, with the competition including towns in Northern Ireland. The submission itself accounted for a high percentage of the marks, in response to remote working. Each category shortlisted its national finalists, with the two finalists given four working days to deliver a presentation. The presentation for Ennis took place on September 17th in Glór.
"There was one bar that wasn't open at the time, who put a thousand euro in the pot. We gathered €40,000 from the businesses that day. All the hotels put €2,000 in for the betterment of our town. This has been driven by businesses on the hardest year. We are mindful that people don't have it. The support shown from the town was incredible," CEO of Ennis Chamber Margaret O'Brien told The Clare Echo.
Judges lauded the town's response to the many unprecedented challenges of Covid-19. Margaret says, "When Covid-19 happened on that first weekend, everyone pitched in. After the news broke, all staff were quickly and efficiently placed on the Pandemic Unemployment Payment. We worked really closely with the LEO for grants, with many retailers availing of it. Many of them stayed working during lockdown, opening then with a realistic vision of what they could achieve."
On the €10,000 prize pot, Margaret hopes to leverage that money in order to secure further funding for the town and create an effective marketing strategy for Ennis. "We are over the moon and we hope to use a percentage of the pot to grow our pot. Starting off with €50,000 euro, with the prize money now being matched by a further €10,000 from Ennis Businessman Brian Crowley, we have to be strategic and agile. Once we return to Level 2, we need to be really hungry here in Ennis, by putting our focus on weekend staycationers. As seen this summer, Ennis has an excellent staycation market. We have become a welcoming and multi-cultural society here. It's certainly one of the many riches of our town".
Cllr Johnny Flynn (FG) described the result as "a fantastic boost for the town". He encouraged people to shop local and if purchasing items online to support local businesses and highlighted that Ennis was the first town in Ireland to allocate click and collect car parking. "It is another reason for us to put the message out that Ennis is safe and COVID friendly, we will welcome shoppers with open arms for the Christmas period," Cllr Paul Murphy (FG) added.
Speaking at Tuesday's meeting of the Ennis Municipal District, Cllr Clare Colleran Molloy (FF) stated, "We're all facing further restrictions on our movement but thank God the retail sector has been given a reprieve, if we all behave ourselves as our Taoiseach has asked us to do, we should be able to enjoy Christmas". Cllr Pat Daly (FF) commented, "It is a unique town with narrow streets and a great atmosphere. It is no good just getting a prize, there has to be a follow up, shop local has to be the big thing for Christmas".
"When you're going against every town in Ireland it is a great compliment when it goes to your own town. We are very lucky to have the town we have. I'm very proud of Ennis. When you see such negativity, it is wonderful to have good news," Cllr Ann Norton (IND) said. Praise of the efforts of Ennis Chamber and Ennis Municipal District staff was voiced by Cllr Mary Howard (FG) and Cllr Mark Nestor (FF).
Director of Service with the local authority, Carmel Kirby believed the accolade was credit to all businesses in the town. "Since COVID came all businesses have put their shoulder to the wheel, we have had our disagreements but the town is safe to shop in".
*Additional reporting by Páraic McMahon