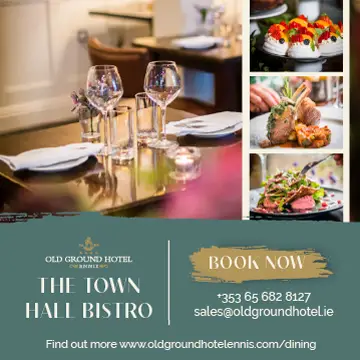 *David McCarthy struck the winner for Newmarket Celtic. 
Newmarket Celtic got the defence of their title as Premier League champions off to a winning start on Sunday as did Sporting Ennistymon and Shannon Olympic. 
Newmarket Celtic A 2
Bridge Utd A 1
Venue: McDonagh Memorial Park, Newmarket-on-Fergus
A first outing of the season between the local rivals resulted in three points on the board for Mark O'Malley's Newmarket outfit who saw Tadhg Noonan and Jamie Egan make their first league starts for the club while the McDaid brothers Conor and Pa formerly of Avenue Utd were also handed their league debuts for the club.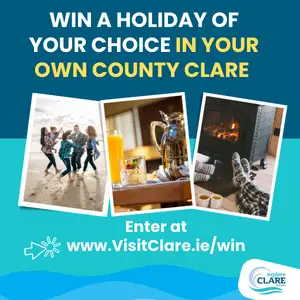 After a stint with Janesboro, John Mulready's return between the posts for Bridge Utd has already strengthened their cause while the rise of Leon Kelly, Storm Devanney and Leon Daly from the Youths ranks has also added a new dimension.
Within a quarter of an hour, Bridge Utd stuck their noses in front. Kieran Quinlan hitting the net from the penalty spot when Paddy Purcell was adjudged to have handled a rebound from Shane Cusack.
It was the visitors that bossed the opening half but Newmarket Celtic were back on level terms before the half-time break when Purcell got on the end of a Darren Cullinan free to see the ball past Mulready.
A penalty put Bridge Utd in front but it was also a penalty that saw them go behind. David McCarthy made no mistake from the spot when he stuck the ball to the roof of Mulready's net to see the holders take the advantage and it was one they would not relinquish.
Newmarket Celtic A: Shane Cusack; David O'Grady, Paddy Purcell, Eoin O'Brien, Darren Cullinan; Jamie Egan, Conor McDaid, Eoin Kelly, David McCarthy; Tadhg Noonan, Ciaran McCoy:
Subs: Aaron Rudd for McCoy, Colin Smyth for McDaid, Pa McDaid for O'Grady, Eoin Hayes for Rudd,
Bridge Utd A: John Mulready, Leon Kelly, Darren Murphy, Alan Mulready, Storm Devanney, Alex Collins, Steve Stewart, Conor Deasy, Leon Daly, Brian Corry, Kieran Quinlan
Subs: Jordan Downes for Quinlan, Jonathan Downes for Deasy, Mike Carr for Collins, Glen Murray for Murphy.
Referee: Trevor White
Olympic earn bragging rights in Shannon
Shannon Olympic 3
Shannon Hibs 1
In the local Shannon derby, Olympic took the 3 points in an entertaining game watched by a good size crowd in ideal weather.
Defences were on top in the early stages with neither keeper having much to do.
In the fortieth minute Olympic went in front when Jason Regan scored with a low shot from twenty yards and this score separated the sides at the break.
Twenty minutes into the second half the winners doubled their advantage when a long throw from the left wasn't cleared by the Hibs defence and Amallah Rachid reacted quickest to head the ball into corner of the net.
Hibs fought hard to get back into game and they were rewarded in the 80th minute when Gary Leahy scored from the penalty spot..
Olympic had the final say, however and five minutes from time John Keogh scored following a Declan McDonald cross from the right
Shannon Olympic: Ciaran Keane; Benjamin Cantillon, Dan Clair, Dean Power, Wayne Regan, Rob Clair, Jay Regan, Ray Quigley, Rachid, John Keogh, Declan McDonald
Subs: Shane Tracey for W. Regan; Gary Birchall for Rachid
Shannon Hibs: Trevor O'Donnell; Bobby O'Connell, Thomas Mc Dade, Ciaran McKee, Alex Cole, Mikey Wall, Darragh Leahy, Zygge Wall, Gary Leahy, Billy Connors, Darragh McDade
Subs: Adam Ryan for Cole; Stephen McInerney for Z Wall; Lee Wall for Connors; Liam Delaney for D. McDade
Marrinan nets the winner for Sporting Ennistymon
Sporting Ennistymon 3
Lifford FC 2
Sporting Ennistymon got their premier league campaign off to a winning start when they accounted for Lifford on Sunday morning at Lahinch
Sporting started the brightest and almost took the lead on three minutes when a Darren McNamara cross was flicked over by Sean McConigley, who just could not direct his effort goalward. It was a sign of things to come as fourteen minutes later, the two linked up again, with McConigley chesting and volleying home a McNamara cross. The lead was short-lived as Lifford were back on level terms in a matter of minutes after a corner failed to be cleared and was headed home by Lifford's Ruairi Norrby.
Ixim Dagge put Sporting back in front on 28 minutes as he finished high to the top right corner after a great ball from Sean McConigley and great work from Darren McNamara. Michael Leigh was adjudged to have taken down Lifford's Godsway Kuffour,he converted the resulting penalty to leave the sides level at the break.
Eoin Marrinan scored a penalty just on the hour mark, which proved to be the winner after Ciaran McMahon was fouled. Sporting had the chance to extend the lead on 77 minutes when good link-up play between Ciaran McMahon and Darren McNamara led to a deflected shot that hit the post and went out for a corner kick.
Sporting Ennistymon: Joe Gallagher, Tiernan Hogan, Shane Kearney, Michael Leigh, Ciaren Monaghan, Eoin Marrinan, Darren McNamara, Chris O'Keeffe, Sean McConigley, Ixim Dagge, Cian Fahy;.
Subs: Ciaran McMahon for McConigley (HT|); Éanna Collins for Fahy (HT)
Liffford: Rhys Phillips; Eoin Walsh, Michael Junaid, Daniel Daly, Gary McNaboe, Josh Brack, Godsway Kuffour, Jean Ganda,Dynal Ryan, Nathan Bonaventura Ruairi Norrby,
Subs: Errnaandes de Silva for Nathan Bonaventura; Matthew Kearney for Dylan Ryan; Ethan Cronin for Brack (inj).