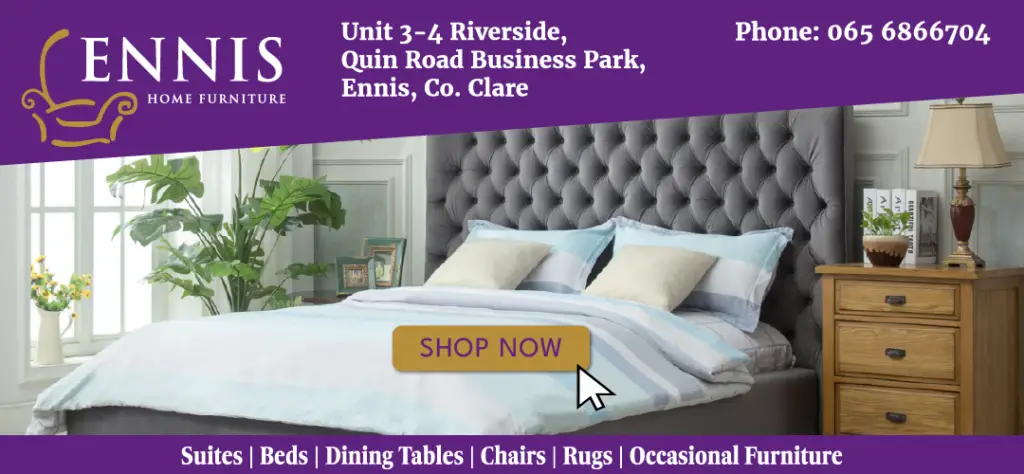 Picture shows: Derek Frehill (Director of Racing, Greyhound Racing Ireland) and John Tuohey (Interim CEO of Greyhound Racing Ireland) launching the second year of Ag Rásaíocht Le Cheile (Racing Together) Remembrance Weekend at stadia nationwide. Full details available on www.grireland.ie/lecheile
KNOCKDRUM COFFEY had a winning debut at Shelbourne Park for the Knockerra duo of Paddy and John Collins.
By Michael Maher
At Limerick Greyhound track on Thursday night last, Donnacha McNamara from Tulla got the Banner contingent off to winning ways, with Rockalong Sierra, a very consistent performer, this son of Droopys Cain and Sues Stout recorded a 10th career win in 29.29.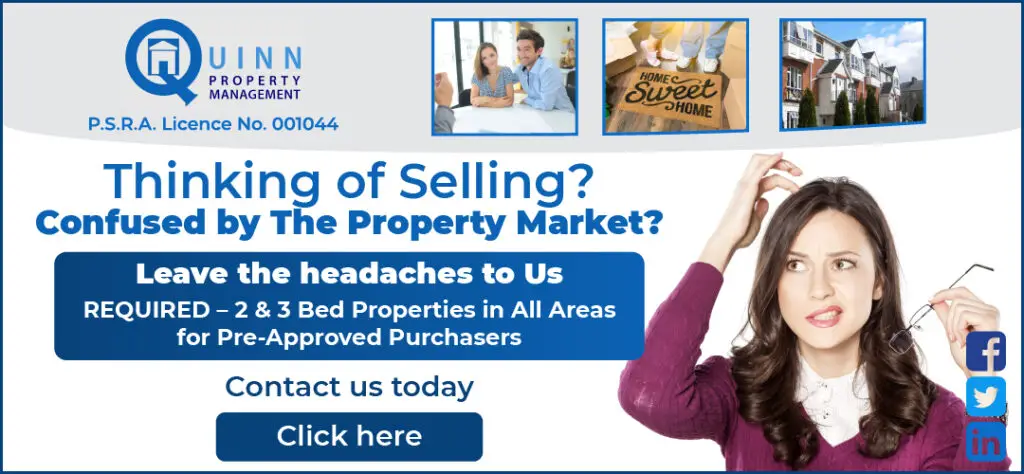 In an A7 contest, Blackwalk Jet came up trumps for Cratloe's Harry Galvin, who notched career win number seven in 30.12, Jet is a son of Sir Paddy and Castlejane Wolfey.
Mullagh native Pat Curtin, was in the winner's enclosure with Some Boy Whack – a son of Sir Paddy and Rylane Dubh, he stopped the clock in 29.17 to record a firth career success.
Snuggie Jasper, justified been favourite for the A4 contest, owned by Myles Cummins from Newmarket-on-Fergus, this son of Paddys Magic and Miles Girl recorded his second career win and a personal best in 29.24
Last week at Shelbourne Park, the Collins brothers, Paddy and John who are natives of Knockerra were delighted with the debut performance of Knockdrum Coffey with the 29.55 victory for this son of Magical Bale and Notimetotalk.
After the success of last years' inaugural event, Greyhound Racing Ireland (GRI) / Rásaíocht Con Éireann (RCÉ) is once again hosting an open night at the races with free admission on various dates at venues nationwide from Thursday 10th – Saturday 12th November 2022.
The initiative, entitled "Ag Rásaíocht Le Chéile" or "Racing Together", is being rolled out across thirteen greyhound racing stadia nationwide. As part of the weekend, friends, family members and those in the greyhound community who have passed away over the year will be remembered.
Members of the public will have free admission to the event. "Last year's event was a tremendous success and offered the greyhound racing community the opportunity to gather after a period of restrictions", explained John Tuohey, Interim Chief Executive, GRI.
"Ag Rásaíocht Le Chéile is very much about providing people with a night out of remembrance and it was decided to host the night once again this year. We look forward to welcoming everyone from families to groups of friends to individuals who wish to enjoy a night of racing while meeting up with old acquaintances." added Mr. Tuohey
Ag Rásaíocht Le Chéile is being repeated at 13 greyhound stadia across the country, including:
Thursday 10th November:
Enniscorthy Greyhound Stadium
Friday 11th November:
Shelbourne Park (Dublin)
Curraheen Park (Cork)
Newbridge Greyhound Stadium
Clonmel Greyhound Stadium
Galway Greyhound Stadium
Kilkenny Greyhound Stadium
Saturday 12th November
Kilcohan Park (Waterford)
Limerick Greyhound Stadium (opening night of the Matchbook Irish St. Leger)
Mullingar Greyhound Stadium
Dundalk Greyhound Stadium
Kingdom Greyhound Stadium
Thurles Greyhound Stadium