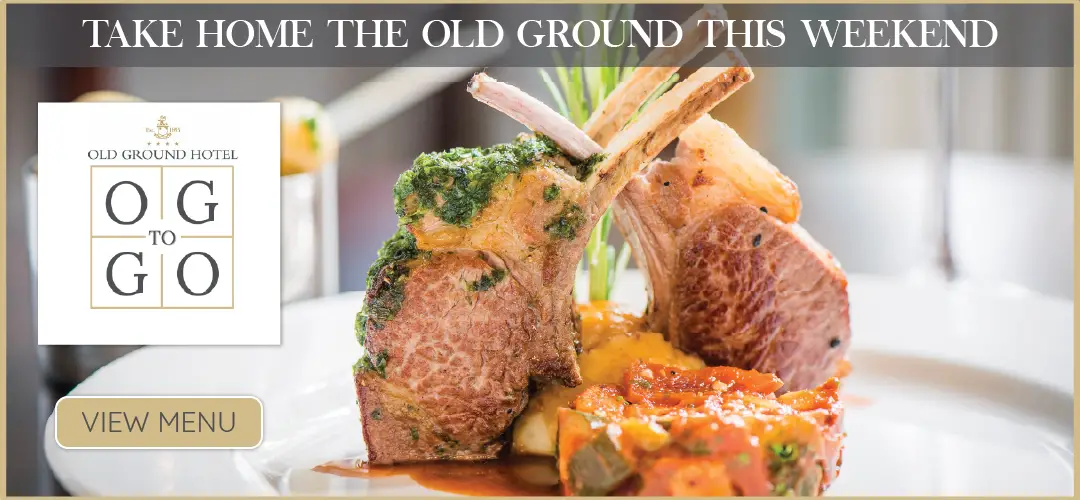 Following on from Shannon Airport's recently announced services to Vienna, Paris and Barcelona, the Airport has teamed up with Ennis Chamber to give local shoppers the chance to win flights to the new destinations from the International Airport.
#BuyLocalFlyLocal is a new partnership between Ennis Chamber and Shannon Airport that has seen forty Ennis businesses sign up to the campaign which are part of the daytime and night-time economy in the county town.
Consumers who spend €30 or more in any of the participating businesses on Saturday December 7th or Sunday December 8th (Vienna), Saturday December 14th or Sunday December 15th (Paris), Saturday December 21st or Sunday December 22nd (Barcelona) will be entered into a draw for a short break which includes return flights and accommodation for two. To be automatically entered into the draw, fill in the coupon with your name and contact number after making a purchase. Draws will be recorded on video and will be posted on social media.
CEO of Ennis Chamber, Margaret O'Brien told The Clare Echo, "The idea for the campaign is simple, we are asking businesses and consumers in the region to support the local economy, to attract new business and to help ensure our towns survive. Obvious ways for people in Clare to do that are to use Shannon Airport and to support local businesses, especially in the run up to Christmas."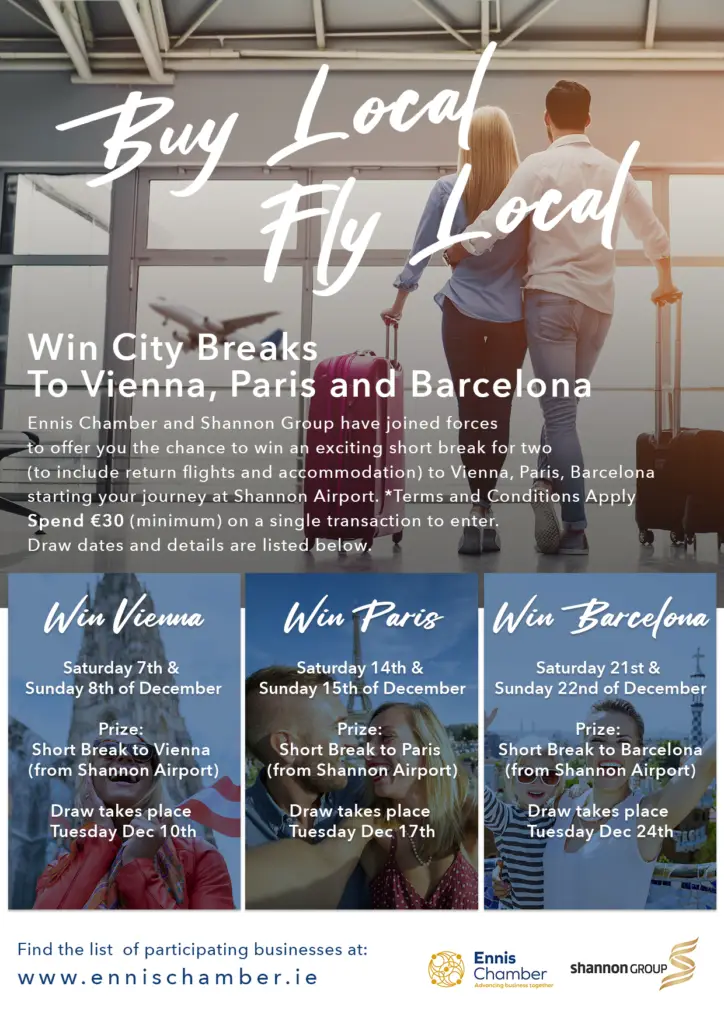 "Research shows every €10 spent in Clare generates €24 of business to the local economy. It's that straightforward. This is a great campaign with a simple, clear message that highlights the need to buy local and fly local," President of Ennis Chamber Gwen Culligan stated.
List of Participating Business in #BuyLocalFlyLocal campaign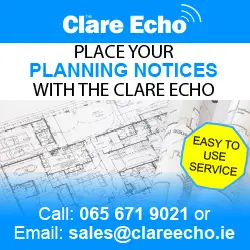 Ennis Gold Gift Vouchers (available Ennis Chamber)
Bambino's
Bridget Haren Hair & Beauty
Brogans Bar & Restaurant
Carmody Shoes
Collins Jewellers
Considine's Bar
Cornucopia
County Boutique
Cruises Bar
Educogym
Ennis Gourmet
Eye Candy Opticians
Fawl's Off Licence
Hotel Woodstock
Kilkenny Shop
Knox's Bar & Restaurant
La Jolie Femme
Maddens Furniture
Manix
McDonalds
McHugh's
NC Décor
No 41
Nora Culligan's
Nozomi
O'Connell's Medical Hall
O'Connor's Newsagents
O'Connor's Bakeries
Old Ground
Rochford's
Rowan Tree
Shanahan's Paints
Sweet n Green
Taylor's
Temple Gate Hotel
Treacey's West County
Willow
Wine Buff
YOLO/Josie O'Shea's
Zest Café