A Wild Atlantic Way rebranding of Shannon Airport has failed to make a splash with airport management.
In response to motions raised by Cllr Paul Murphy and Cllr Pat McMahon at the January meeting of Clare County Council, Shannon Group plc Chief Executive Officer, Matthew Thomas issued a formal reply to the local authority having received details of the resolutions as set out by the elected representatives.
On the back of an editorial in The Clare Echo, Cllr Murphy proposed a rebranding of the Airport to increase passengers and maximise the potential of The Wild Atlantic Way.
Mr Thomas noted that "The Wild Atlantic Way encompasses six formal regions covering nine counties down the entire Western seaboard". He said six airports were located along this route, Donegal, Sligo, Knock, Shannon, Kerry and Cork, "Shannon Airport therefore cannot be considered the only Wild Atlantic Way airport, nor be branded accordingly".
"Shannon Airport is an internationally recognised brand in its own right, its brand proposition and images are strong. Our research concludes that rebranding would be a regressive step for the Airport, diluting our existing strong brand equity. The Shannon brand is trusted and credible; known internationally as the place where Duty Free shopping began and where the first free zone was established. Furthermore, a rebrand were it to be approved is a very expensive process estimated to cost millions of euro".
Matthew who has been in the role since June 2016 acknowledged the "real asset" the Wild Atlantic Way offers. He pointed out that Fáilte Ireland's Wild Atlantic Way website "has an expansive section" on Shannon and Shannon Airport's website "has a full page dedicated" to the tourism initiative.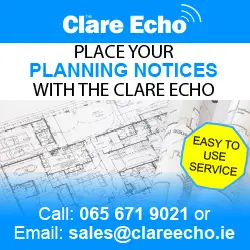 Cllr McMahon's motion requested the Council liaise with Shannon Group to develop "a more effective strategy" to promote the airport. According to Thomas, they "developed a clear and effective strategy to actively promote the airport locally, nationally and internationally".
A full marketing communications review was undertaken in the last 18 months which involved over 8,000 respondents both Irish and non-Irish. "Our marketing strategy is now underpinned by these insights and geo-targeted to give us the best opportunity to attract passengers. Following this review, we recalibrated our media strategy and increased investment in marketing. For 2019 and beyond, our marketing strategy will continue to take a customer-centric, research-led approach. We will intensify our focus on key markets that have the strongest propensity to 'Fly Shannon' and our marketing activity will be anchored and driven by real and reliable data," he stated.