Undoubtedly wonderful memories are made on days by the sea but such is the power of the water that scenes of heartbreak are also part and parcel of life by the Atlantic as the Kilrush RNLI are well aware of.
"They always say behind every good man there is a good woman, in our case behind the lifeboat station is a whole great West Clare area," lifeboat operations manager of the Kilrush RNLI, Pauline Dunleavy said of the backing they have in the locality and praised their strong relations with the Kilkee and Doolin Coast Guard.
Such support stems from their team of twenty eight volunteers assisting on the toughest days whether it be searching for a person missing at sea or the recovery of a body. "Every scenario is different and every person's scenario is unique. Without a doubt you have to take every instance as their own case, it is sad but when the recovery of the body happens it is paramount we have a debrief and support services within the organisation for the crew that would go afloat as well as if the body is brought back that the shore crew would be looked after, anyone in the station is welcome to that support. It is great to know there is back up for them, some recoveries aren't pretty but it's great to bring that body home and have closure for the family".
Their contribution during what has been dark hours from families all over Ireland is appreciated. Last week, she received a call from a Kerry family whose son died by suicide, proceeds from his funeral going towards the RNLI. "People say when a body was lost at sea, when they are lost at sea it is really sad but when there is a recovery even though it is sad it is such closure for that family that they have somebody to mourn and they can go to a grave and have that person returned to them, the sea is so vicious and never to be taken for granted".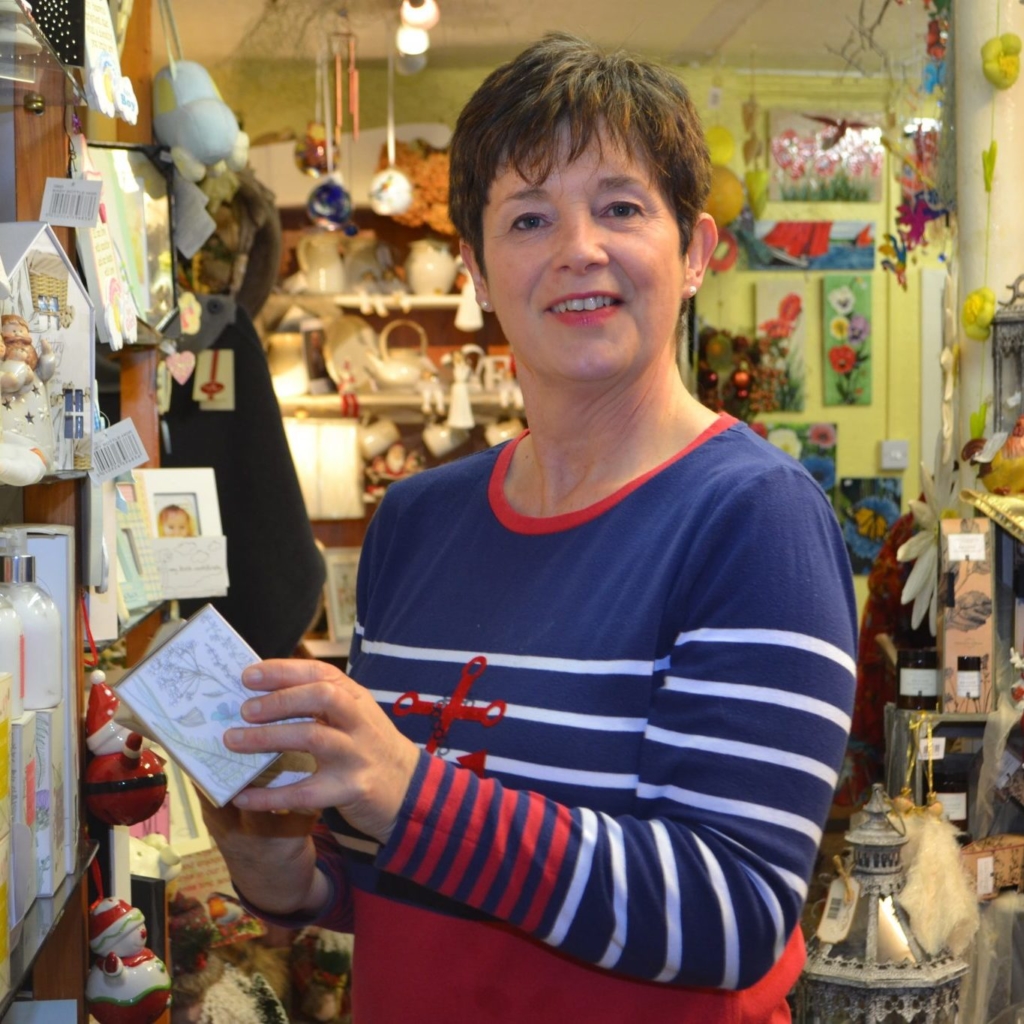 Owner of Anchor Crafts, Dunleavy admitted "there isn't two weeks that go by that I don't get a call to say somebody has left money or better still they want to hold a fundraiser".
From "beautiful Moyasta", Pauline has been in the role since December 2014, a gig she certainly had no expectations of taking on when first volunteering with the RNLI. "The night I was signing up to join the crew I thought I was going to be making the tea like you see in Britain, these ladies making sure the crew are all looked after when they go to sea, I never thought for one minute I was going to become a crew".
Once a week, they go afloat in training exercises to ensure if a call comes from the Coast Guard that they are ready and equipped for what may unfold. Recruiting new volunteers has become more difficult she revealed, with the tragic September 2016 death of Caitriona Lucas, the first ever Irish Coast Guard volunteer to die on active service proving to be "a knock" when in getting new personnel on board.
Earlier this month, the RNLI alongside the GAA launched their Respect the Water partnership at Kilrush with Marty Morrissey and Anthony Daly present for the photo shoot. "It was a great evening, kids from all over the county came to visit them and say hello to them, they were here for the best bones of four hours. It's all voluntary, we're a charity and anything that people want to leave we'll take it, the company itself has gone from strength to strength in terms of the personnel that flag these organisations to get cash in, without cash we're not going anywhere".