*Whitegate goalkeeper, Andrew Fahy. Photograph: Raymond O'Mahony

"The reality of the situation is so fluid that one can only look at the first game. We are delighted to be back hurling. Nobody knows what way things will be in a month's time. We are all delighted there is hurling, as the community revolves around the GAA club".
So says Whitegate manager Terence Fahy as he completes preparations with his panel ahead of Saturday's clash with Feakle in the senior hurling championship.
Manager: Terence Fahy
Selectors: John O'Brien, Patrick Minogue, Kenneth Doyle
Captain: Eoin Quirke
Titles: 2
Most recent: 1961
Key player: Eoin Quirke
Fresh blood: Luke Sugrue
Fun fact: Manager Terence Fahy and defender Brendan Bugler were on opposite sides earlier this year coaching opposing teams in the Dr Harty Cup.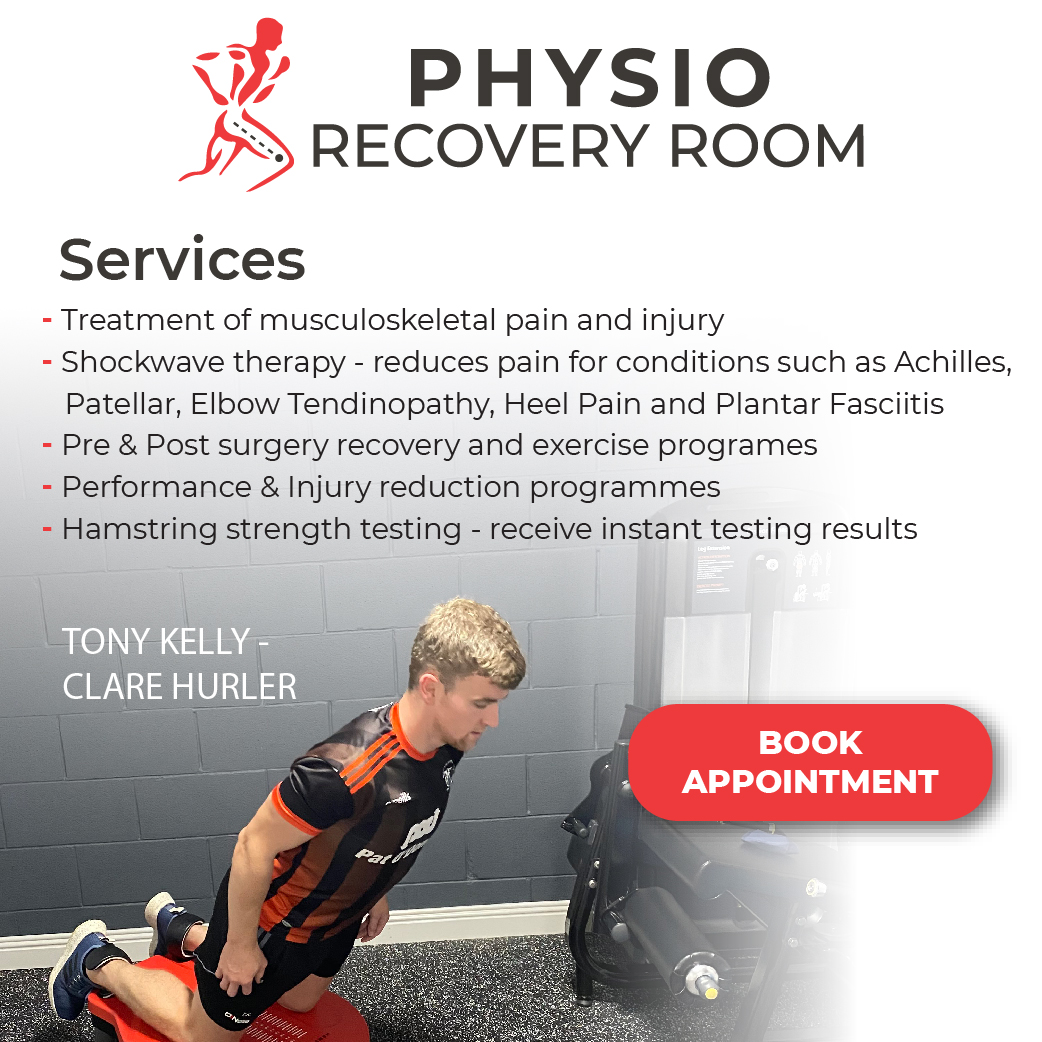 It's all of fifty nine years since the club from the Galway border won the last of their two Clare senior hurling championship titles.
Over the years Whtegate have produced many outstanding players from the Solan brothers to Naoise Jordan, two time All Star Brendan Bugler, Mickey Burke who was part of Clare's league squad in a golden spell for the county in the mid seventies and current captain Eoin Quirke who led Mary Immaculate College Limerick to a prestigious Fitzgibbon Cup title and who is a member of the current Clare senior squad.
Terence Fahy, in his second season as team boss, also wore the saffron and blue of Clare in a number of grades having put his hand up when helping St Flannans College to success in the Dr. Harty Cup. A member of the teaching staff at St. Josephs Secondary School in Tulla, he has helped steer a number of school teams to provincial glory in recent years.
Looking ahead to the clash with Feakle on Saturday, he said "the reality is we have been in the relegation frame for five of the last six years. It is always our ambition to progress to the concluding stages but we have failed to do that in modern times"
He agrees that "it's an unusual format in unusual times but anybody serious will be all in in the first round. It's been a long time since we won a senior competition".
The proud Whitegate man admitted that they have injury worries "but every team has. We hope that some players who probably won't be fit in time for the first round, will be back for round two. Injuries are part and parcel of every hurling and football competition. We just hope that players who pick up injuries make a quick recovery to full fitness".
Brendan Bugler, coach to the St.Flannans side which won the Harty cup title last year, brings a wealth of experience to the side and he will feature in defence along with team captain Eoin Quirke who is fast establishing himself as one of the leading players in the county. Andrew Fahy, a surprising omission from the county senior squad this season, is one of the game's leading goalkeepers. This trio will make it difficult for any opposition to build up a match winning tally.
Elsewhere they will be looking to Colm Madden, Ian Fahy, Michael Hynes, Paddy, Paul and Colin Burke and Ronan Hayes to mention some to give them an edge
Feakle will carry the favourites tag but Whitegate have shown on a number of occasions in recent seasons that they can match the best on a given day It will take a big effort to deny them a win