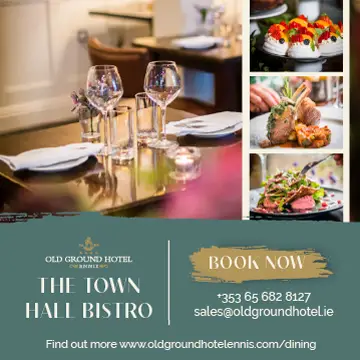 *Clare's Eoin O'Brien and Dylan Casey. Photograph: Mark Hayes
Clare have exited the Oscar Traynor Trophy with a disappointing display on Saturday evening punished by a physical Wexford outfit.
Clare 0
Wexford 2
Venue: Frank Healy Park, Doora
Ten years on from winning the Oscar Traynor for the first time, Wexford once again came to the Quin Rd and defeated the home side. Though they didn't net six goals like their 2010 success, the Slaneysiders were completely dominant and had it not been for Shane Cusack, they could have easily hit six again.
Undoubtedly the result makes it a disappointing day for Clare soccer. But, the turnout of less than 150 people for an All-Ireland quarter-final is disappointing for soccer in Clare.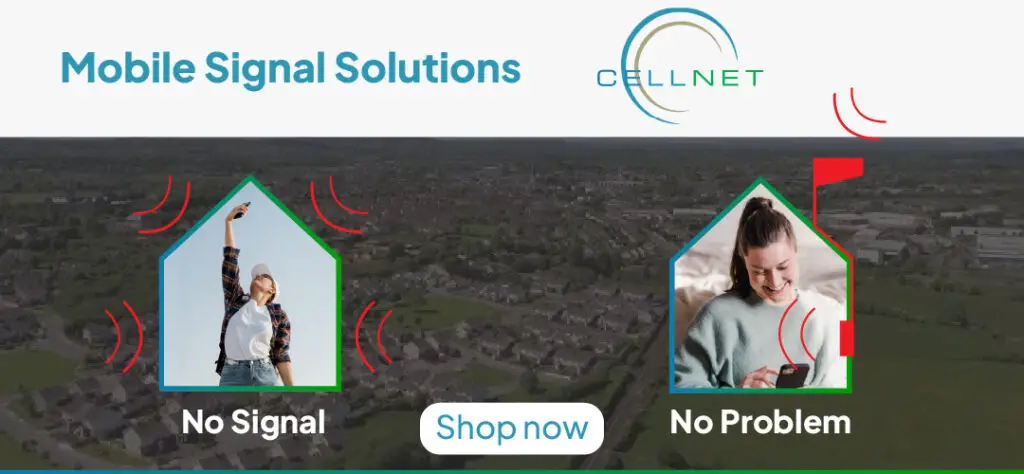 Despite having the first five chances of the contest, it made no difference as Clare failed to properly test Lee Walker in anyway. Although it was the hosts creating the bulk of the chances, Wexford were on top in midfield with their physicality seeing them clean up in the aerial battle.
In the space of three minutes, the game was turned on its head as Wexford struck for goal, twice. A cross from the right wing via Kyle Dempsey was flicked to the back of the net by Emmett Quirke who was given far too much space before adding the final touch.
Things went from bad to worse with Wexford goaling on their next attack. Paul Murphy swung in the delivery from the left wing and was superbly met by a PJ Banville from eight yards out to double their lead.
Opportunities fell Clare's way in the final moments of the half. They had three corners, two of which they failed to get a head on and one from Conor Mullen which sailed wide. A late Dylan Casey free also brought no joy as it was cleared by a Wexford head.
Needing to hit the ground running on the restart, Clare were kept on the edge of their seat. Captain, Conor Mullen gave away a penalty following a late tackle on Banville. The resulting effort from Paul Murphy was easily saved by Cusack much to the relief of the Banner faithful.
A glorious chance to swing the tide back in Clare's favour was coughed up on with fifty two minutes on the clock. Centre-half Aidan Leahy headed to the wrong side of the goal when getting on the end of a David McCarthy free. Another opportunity went abegging moments later when fellow centre-half Dylan Casey put too much power on his shot.
Cusack was exceptionally busy for the remainder of the contest as Wexford continued to apply more pressure. He pulled off saves from all different angles through several body parts as Adam Beary, Kyle Dempsey and Ian Sinnott all tested the Newmarket-on-Fergus native.
Beaten in the air and beaten all over the pitch, Clare were second best throughout the tie as they failed to hit the right note. Stephen Kelly's presence was greatly missed while workrate was sorely missing from the eleven players on the field. Cusack was Clare's best on a disappointing day for Shane Keegan's side.
Now ninety minutes away from the Oscar Traynor final, there will be no big surprises if Wexford collect the trophy. Crates of Heineken and Coors Light were delivered into their dressing room, minutes after the final whistle, the celebrations are earned but come after a clash in which they weren't pushed to their limit. Gary Delaney, PJ Banville, Alan Rhodes and Paul Murphy impressed for the winners.
Wexford: Lee Walker; Craig McCabe, Gary Delaney, Ian Sinnott, Dale Flynn; Alan Rhodes; Kyle Dempsey, Ricky Fox, Emmett Quirke; PJ Banville, Paul Murphy.
Subs: Adam Beary for Quirke (70), Pa O'Shea for Dempsey (87).
Clare: Shane Cusack (Newmarket Celtic); Conor Mullen (Avenue Utd), Aidan Leahy (Shannon Town), Dylan Casey (Avenue Utd), Eoin O'Brien (Newmarket Celtic); Callum McNamara (Newmarket Celtic), Cian McDonagh (Avenue Utd); Mark Roche (Avenue Utd), David McCarthy (Newmarket Celtic), Kieran Mahony (Newmarket Celtic); Eoin Hayes (Newmarket Celtic)
Subs: Kieran Hackett (Shannon Town) for O'Brien (40) (Inj), Derek Fahy (Bridge Utd) for Roche (75).
Referee: Shane Hayes