*Man of the match, Niall Deasy with his nephew Eli. Photograph: Natasha Barton
CLAIMING a third Clare SHC title in six years has proven Ballyea's ability but winning their latest championship without Tony Kelly has shown they are not a one man team according to Niall Deasy.
Deasy with 1-09 to his name was Ballyea's top scorer as they overcame Inagh/Kilnamona to get their hands on the Canon Hamilton for the third time in their history.
Winning his third senior championship "is an unbelievable feeling and we are struggling for it to sink in at the moment. We were down most of the way throughout the game. We just wanted to get there in the end," the full-forward reflected.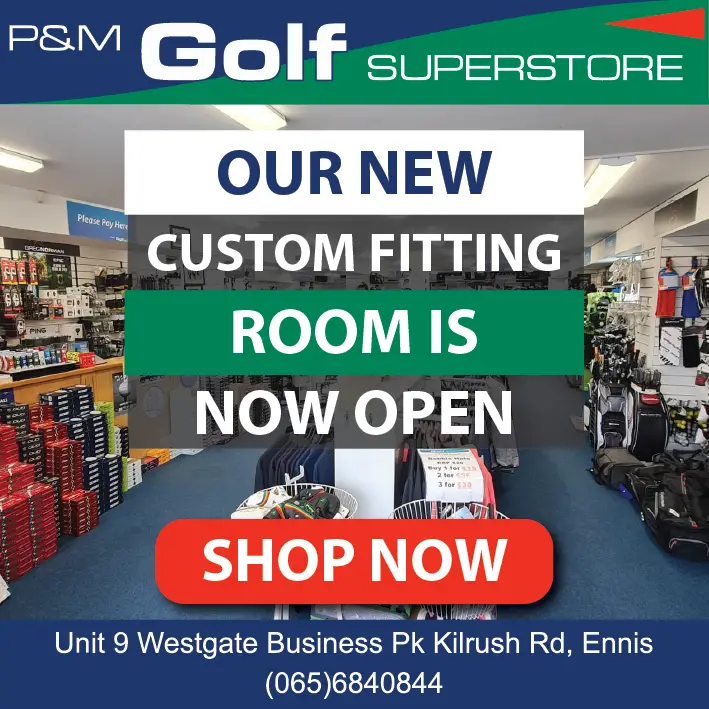 Ballyea's character is fueled by the high amount of footballers on the panel, he believed. "We have a lot of footballers who don't give in. That's what we have built all our teams on, hard work, never give up. We have managed to grind out another one point win. We have won most of our games this year by a point. We keep grinding out results".
His penalty on the fiftieth minute was a crucial moment in the game. Niall told The Clare Echo that he had been studying Inagh/Kilnamona goalkeeper Pa Kelly when he saved Danny Russell's penalty in the closing stages of their semi-final clash with Éire Óg.
"I was watching Pa in the semi-final. He does a lot of movements on the line. I have my spot picked well in advance of the game. It's just a matter of repeating what I have been doing all week. That brought us right back into the game. We never give up and that's our team all over. We are just so ignorant and tough, we keep going at it and we manage to get results that we shouldn't even get".
A solid backline was highlighted by the former Clare minor and U21 hurler as a key factor for their success. "When you are winning games by a point all the way, it all goes down to your defence being on top. We missed a lot up front but we were rock solid at the back all year, Flanagan and Jack, even the new lads that came in. I could not fault any of the backs".
Tony Kelly's absence stirred a determination among many of the Ballyea hurlers to prove a point, Deasy admitted. "Tony's loss is a huge thing. We have been referred to as a one man team and Tony gets to the end of a lot of moves. It gave lads a lot more determination to prove that we can win games without Tony. We are not a one man team, we are an all round team.. Its unbelievable to see what a team effort can do. Look we can't wait to have Tony back again next year".