*Dr Liam Morrison of NUI Galway with PhD student Ana Mendes and graduate student Oisín O'Briain at Grattan beach near Galway City. Photograph: Aengus McMahon)
Plastic pollutants are proving to be a major issue in Irish Waters, an investigative study carried out by NUIG at Belharbour has found.
A research team, headed by Dr Liam Morrison from Earth and Ocean Sciences and the Ryan Institute at NUI Galway, has identified wet wipes and sanitary towels as a chief source of white microplastic fibres. The study cites tested materials in the form of 'flushable' wet wipes as detrimental on the surrounding marine environment.
Three locations were examined for the study, Belharbour, Mutton Island in Galway City, and Bellacragher in County Mayo. Mutton Island produced 6,038 microplastic fibres per kg of sediment, whilst Belharbour and Bellacragher produced 1,627 and 316, respectively. In addition, a tally of 5536, 788, and 265 white fibres per kilogram of sediment for Mutton Island, Belharbour and Bellacragher were recorded.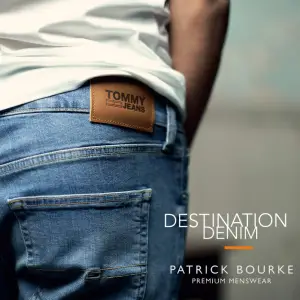 Lead researcher, Dr. Liam Morrison notes the pernicious implications propounded by microplastic pollutants during a pandemic, "COVID-19 may have brought its own challenges for the oceans including the increased use of disinfectant wipes during the pandemic which potentially may end up as microplastic fibres in the sea. It is widely known that microplastics can act as vectors for contaminants including bacteria and viruses and are potentially harmful for public health and marine life."
A cause for concern has also arisen around the inadvertent proliferation of the non-woven textile industry which forms the basis of the majority of sanitary products worldwide. In 2016, Europe produced over one million tonnes of hygiene and sanitary products, which frequently causes blockages in sewage systems worldwide, creating both technical and financial issues for wastewater facilities.
Fifty per cent of the wipes labelled flushable in this study were found to contain microplastics. Ambiguity around the regulations surrounding hygiene and sanitary products has meant that the basic composition of plastic materials remains unclear. Eighty per cent of the wipes posited at the Mutton intertidal area following heavy rainfall were found to be comprised of plastic polyethylene terephthalate (PET), with only a quarter of the samples analysed presenting as a mix of PET and cellulose. These materials are non-biodegradable. In 2019, The Marine Conservation Society remarked a 400 per cent increase in the number of wet wipes washing up on UK beaches in the last decade.
To conclude, Dr. Morrison has called for a collective shift in the publics perception and relationship with hygiene and sanitary products, "There is a need for increased public awareness of microplastic pollution in the environment and human behaviour should shift away from the inapt disposal of sanitary products down the toilet and instead divert to alternative land-based waste management."