Avoid cutting your hair is the advice for women from a West Clare salon owner while men should determine who the most creative person in their house is if they are to trust them with a razor according to a Shannon barber.
Colm McGuinness who owns and runs Calvin Arthur Barbers and Scoundrel's Chop Shop in Shannon was among the first barbers in the country to close last year when the virus emerged. Since then, running the business has been "really tough. Closing and opening and closing and opening you know it's quite stressful".
Sarah Gould who owns Riverside Hair & Beauty in Cree outlined that the opening and closing has been "nerve wrecking" for staff but also a cause of uncertainty for clients. "When we are open we're busy but when we're closed we're closed there's nothing we can do".
During their closures, both businesses found alternative ways to bring in money. Some local businesses in Shannon that remained open such as Zimmer Biomet and DB Schenker bought vouchers and products from Colm's barber shops. Sarah with the support of the Clare Local Enterprise Office's trading online voucher set up an online beauty shop at rsbeautyshop.ie.
Government supports proved extremely helpful especially during the early days of the pandemic, Colm recalled. However, he felt with the proper safety procedures in place that barbers were safe to remain open "There wasn't tonnes of outbreaks from barber shops and then also I think people are comparing it to the likes of going into Tesco, going into Lidl, going shopping and stuff like that it's not anymore dangerous in a barber shop".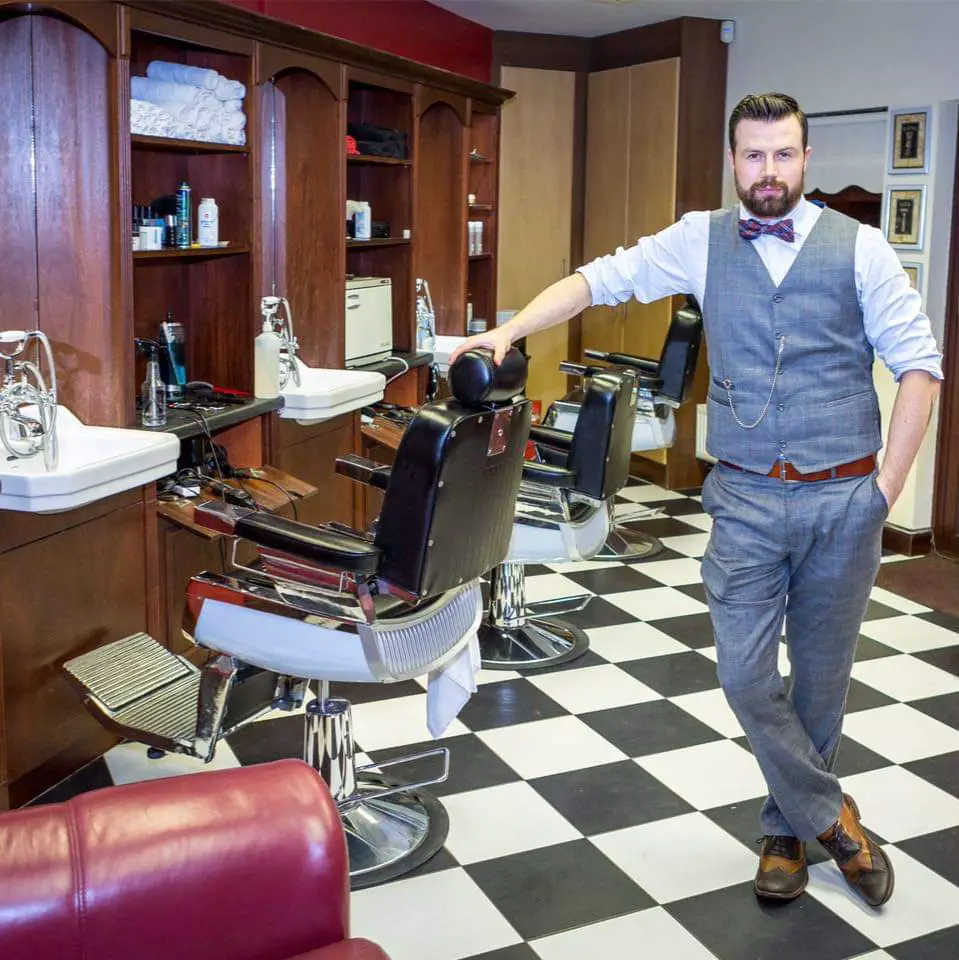 Home cuts have returned in this lockdown. For the men experimenting Colm recommended getting inspiration from YouTube and trusting "the creative person in the household by giving them the shears and let them at it".
Avoid cutting your hair is the advice from Jessica O'Sullivan and Sarah for women maintaining their locks during the lockdown. "The best thing to do is avoid cutting your own hair definitely leave the heat tools down like the hair straighteners and that and give the hair a break and just try and use a sulphate free shampoo and conditioner for your hair at all times it just helps to keep the colour as fresh as possible as well just until we reopen again. Avoid using box colours if you can because it does more damage than good so when we do reopen you're putting extra work on the hairdressers".
For the month of February, their doors will remain closed. Colm admitted, "It's difficult to see how it's all going to pan out. We'll probably reopen in March at some point and hopefully they'll start being enough vaccinations and hopefully we can put it all behind us by the end of the year but I feel like half of the year is going to be written off as well so it's going to be another tough year for the hairdressing industry".