It's all hands on deck this evening as final arrangements are made for the Sile Callinan Memorial Seven A Side Tournament, which will be held in Cooraclare tomorrow.
We spoke to Sile's fiancée Michael Talty, who said all they need now is for the sun to shine on the players and spectators.
"We're all set for tomorrow, everything has come into play, it's the last minute preparation now, all we need is the weather to come good for us and it's looking good, so we're all set," he said.
Sile tragically lost her battle with Cystic Fibrosis in March this year, at the young age of 26.
In spite of her health, Sile always excelled at football and played on the Clare Primary Games Team, along with winning the Sportsperson of the Year award in her Leaving Cert year.
With her love of team and parish in mind, Sile's sister Anne Marie and Michael decided that a football tournament would be the perfect way to honour her memory.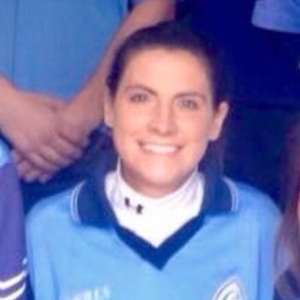 "I spoke with Anne Marie her sister during the summer and a few of Sile's friends who would be big into sport and football and I suppose going forward in the long term we wanted to do something relating to football to honour her memory, but we also wanted to raise some badly needed funds for Clare Cystic Fibrosis and CF Ireland," Michael added.
Michael and the tournament committee are overwhelmed at the response they have received so far, with donations pouring in from all sides.
Almost 40 businesses have come on board as sponsors for the tournament, with Martin Donnelly sponsoring a full set of club jerseys for the tournament winners.
Michael believes the tournament could raise upwards of €20,000, and those who donate will also be included in a draw for €3,000 worth of prizes.
"It's absolutely overwhelming and it's going to be a huge boost to patients with CF in Clare. I suppose that is the biggest thing of all, that the lasting legacy going forward of Sile will be a very competitive football tournament where the winners will play for one of the biggest prizes in ladies sport," he said.
Michael was keen to express his gratitude to the West Clare community, especially those who have helped to organise the tournament.
"This wouldn't be possible without the support of Cooraclare ladies' and men's clubs and our fantastic committee. They have been an unbelievable help to the Callinan and Talty families and without them this wouldn't have been possible," he added.