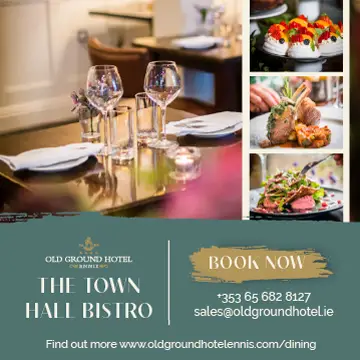 *Photograph: Martin Connolly
Businesses and community groups across West Clare are prepared to engage fully with a proposed new taskforce aimed at bringing new investment to the county according to Fianna Fáil General Election candidate, Rita McInerney.
A meeting organised by McInerney saw the Kilrush Town Team, Kilrush Chamber of Commerce, Kilkee Chamber of Commerce and the Doughmore Protection Group discuss measures needed to bring new employment and investment to the region.
"For too long West Clare and large parts of rural Ireland have been left behind by successive Fine Gael governments.  We've seen essential services closed and the recent announcement of further job losses at Moneypoint and concerns over future employment opportunities at the facility has created an urgency among businesses and locals to ensure than urgent measures are implemented to mitigate the lay offs", Rita outlined in a statement to The Clare Echo.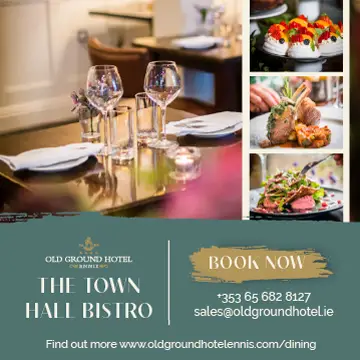 She described the taskforce's establishment as a welcome development but felt the public's engagement was crucial to determining how much progress it makes. Local TDs, Senator Martin Conway and lobby groups have committed to working with the taskforce.
"While there are a number of issues affecting West Clare, the situation at Moneypoint is undoubtedly the biggest challenge facing the area.  The loss of so many jobs is a huge blow, and locals are very worried that there is no overarching strategy for the facility.  We must see alternative options for the site explored.  The current impasse is hugely damaging to the area. The ESB and government need to explore the best options for Moneypoint that will result in securing high-value, high-volume, skilled jobs on the site. It is estimated that it would take between 8-10 years to have a fully operational offshore wind energy facility up and running so time is of the essence.
"It was widely acknowledged  at the meeting that there are a number of exciting tourism projects in the pipeline for West Clare and while it is a very important sector to the area, permanent, all-year round, well paid jobs are also needed to sustain communities".
Calls were also made for the upgrade of the N68 to improve road safety and journey times between Ennis, Kilrush and Kilkee.