Weekend wins at Limerick Greyhound Stadium were recorded for dogs owned by Ennis' Marion Moroney and John Meehan of Newmarket-on-Fergus.
Action at the Galway Track fell foul to the weather on Friday Night and with Connacht Ruby in action at the venue on Saturday night the focus switched to Limerick where Sweepstakes dominated the card' with both the 'Epic Hero Leger Winner 2020 525' Sweepstake and the 'Johnny Waters Memorial 525 Sweepstake' getting underway.
In heat two of the Epic Hero Ledger Winner 2020 Stake, Allegra Blue got back to winning ways for owner Marion Moroney of Ennis. Edging inwards from trap four early on, Allegra Blue had to make do with third place rounding the opening corner but once the field had straightened itself out, there was only one greyhound that looked a winner and that was Allegra Blue. Showing excellent speed down the back, the John Browne trained bitch breezed up the inside at the penultimate turn and flew up the Limerick straight to record a four length win in a time of 29.21 over Hawkeye Supreme in second.
Bling Bling Paul was the winner of heat five for owner John Meehan of Newmarket-on-Fergus who made light work of a talented field to score in style. Quickly into stride wearing the white jacket, Bling Bling Paul outpaced Burren Ripple to the opening bend to take a three length lead into the back straight. Pressing home his advantage from halfway, the son of SH Avatar stayed on strongly in the final fifty yards and ran out a most convincing, five and a half length winner in a time of 28.88.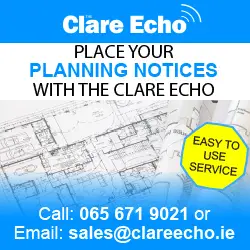 All eyes were on the Buttsy Syndicate of Shannon owned Buttsy Best in heat three after his 18.70 sprint effort last time out. However, after a poor start from trap six, Buttsys Best found Tullovin Sky a worthy adversary in trap three. Breaking in front, Tullovin Sky rounded the opening turn clear with Buttsys Best showing phenomenal early speed to recover from a sluggish start and follow the leader around in second. The latter quickly joined the leader down the back straight and it was nip and tuck between the bottom two bends. Tullovin Sky was a tough nut to crack however, and Michael Ryan's charge pulled out more in the closing stages to account for a length victory over Buttsys Best, who ran a big race in second.
The opening heat went to Honourable Mate in trap-to-line fashion. Breaking in front from trap three, Honourable Mate showed plenty of courage and determination at the first turn to narrowly avoid traffic and from here, the son of Droopys Buick – Droopys Piece went about his business in good style. Despite the best efforts of Paradise Mozart owned by Sean Meade of Miltown Malbay who showed eye-catching pace down the back, Honourable Mate held firm to record a three parts of a length victory. Ballymac Express a further short head back in third as the clock returned 29.21.