*A section of Saturday's crowd reflected through a mirror in Ennis. Photograph: Martin Molloy. 
PROMISES OF a centre of excellence have instead resulted in "a war zone," a local health activist has claimed.
Strong criticism of the health services on offer in the Mid-West region were voiced by Friends of Ennis Hospital spokesperson, Angela Coll at Saturday's protest organised by the Mid-West Hospital Campaign.
All of the conversations regarding University Hospital Limerick (UHL) relate to overcrowding on trolleys, she maintained. Of the record 126 people left waiting on trolleys in April, she remarked that over the past year "it doesn't cover the fact that 6,670 people walked out of UHL because they couldn't wait to be seen".
Angela recalled a recent experience where she was waiting for someone at UHL for four hours in the emergency department and she claimed that a man who had fallen off a roof, had his head stained in blood and only a towel to cover the bleeding was left was walking around in a daze for hours before receiving treatment.
She continued, "In 2015, Colette Cowan promised cap of 20 people on trollleys per day, it is fair to say that boat sailed away a long time ago". In the event of a fire emergency, "there is not a snowballs chance the corridors could be evacuated," the Ennis woman flagged.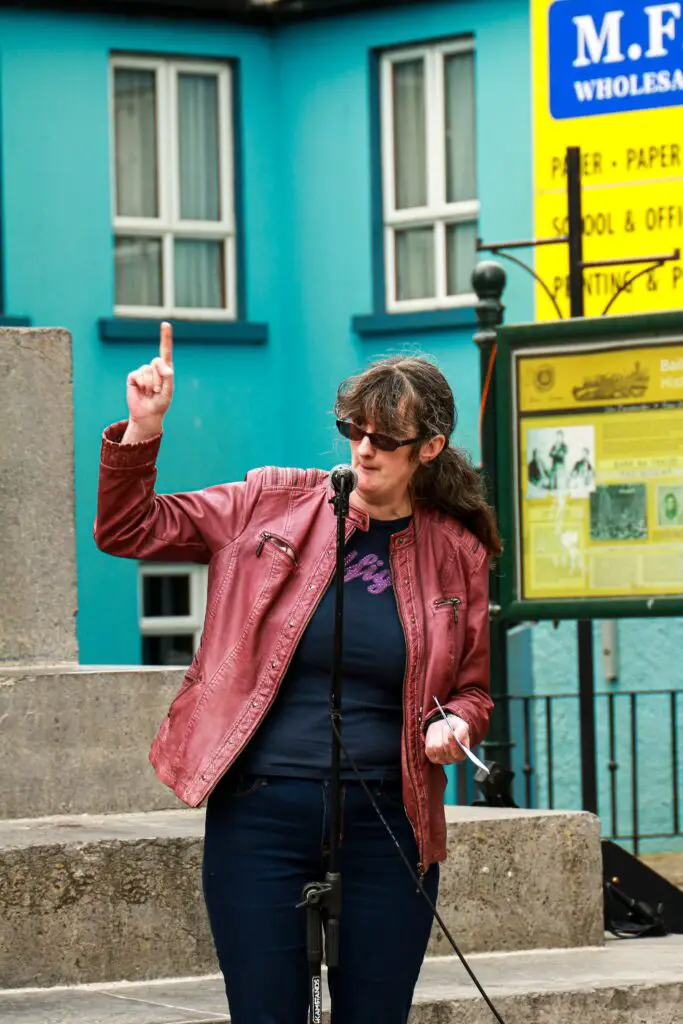 "We have an approximate population of 120,000 in Clare, we are the only county of its size without an accident and emergency unit," she added. The county is one of the best tourist destinations in Ireland but pales in significance with its quality of health services, Angela commented. "We were promised a centre of excellence, we got a war zone".
Nenagh's Conor Reidy shared the experience of his late father Johnny who died at the age of 87 in UHL. He claimed that the fact his father was a medical card patient ensured he was left waiting "for hours" at the eye clinic. "It is a vile two tier health system," he remarked. His father spent two nights on a trolley in UHL in his final few months, "picture the scene, narrow corridors, trolleys toe to toe, forget the toilet, forget the pain or discomfort, this is maximum pain and distress".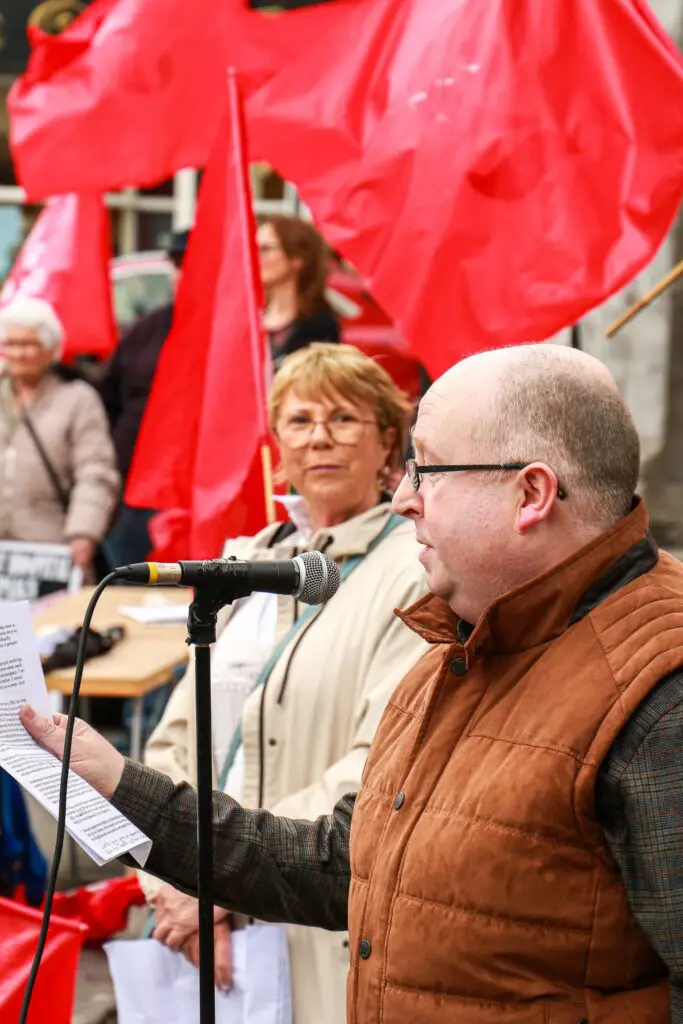 According to Conor, conditions at UHL resemble "a monstrous dystopian nightmare". He acknowledged that it is "a fine hospital once you get past the A&E". Reidy admitted, "I don't have it in me to forgive the HSE" who he accused of 'terrorising' his father in "his final few weeks". He concluded, "It's time we got off the screens and onto the streets. The game is up, the great experiment has failed, it is time to take back our hospitals. He was my father and his name was Johnny Reidy".