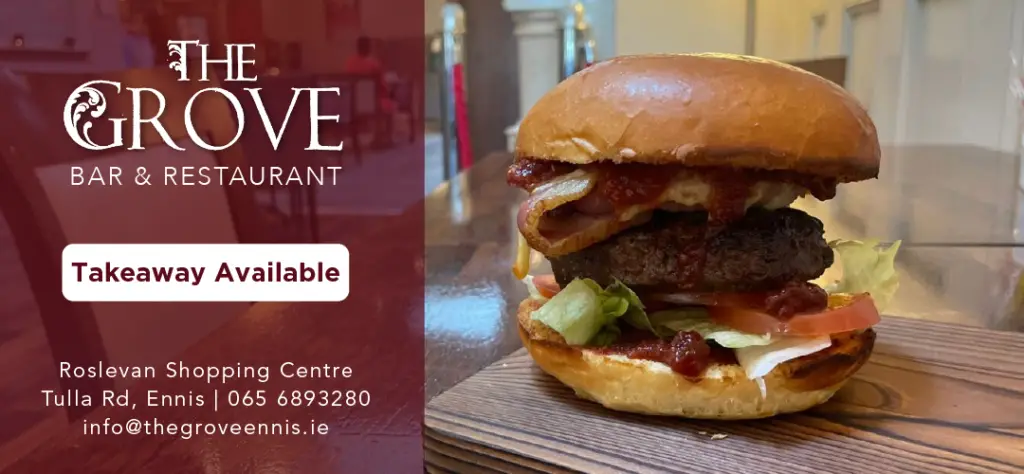 *A view of the floor at the CDSL AGM which took place at Treacy's West County Hotel. Photograph: Natasha Barton
FAIRNESS WAS NOT EVIDENT in the Clare District Soccer League (CDSL) so far as the awarding of the Second Division title was concerned, clubs have argued.
A proposed amendment to Rule 47(d) was passed at the CDSL's AGM following a proposal from Connolly Celtic.
At the 2021 AGM, Rhine Rovers proposed that where a club or team is sanctioned for failing to fulfil fixtures that its record for the entire season be expunged and all teams in the Division be awarded six points regardless of whether they have played that team or not.
In Connolly's amendment, "three points shall be awarded to the disappointed teams for each of the un-played matches, except when a team has played less than half its scheduled matches – then it's record shall be deleted completely".
Both Rhine Rovers and Connolly Celtic were in contention for the Second Division but the said ruling ended up determining that Rhine secured the league title, after Manus Celtic gave a second walkover. Subsequent to Manus' elimination and the distribution of their points, Rhine leapfrogged Connolly Celtic who still had a game in hand. Connolly Celtic had previously beaten Manus so it was Rhine Rovers who gained from Manus' demise. Had Connolly won their two remaining games, they would have been crowned league winners.
Speaking at this season's AGM, Paul Kennedy of Connolly Celtic stated, "While the rule that existed up to the 2021 AGM might not have been perfect, at least it was fair. Under no circumstances should a team giving a walkover that is not involved in a title race be used to decide the outcome of a league title. With this existing rule you could also have a team winning a league title one weekend and having to give up their title the following weekend if a totally irrelevant end of season game resulted in a walkover".
"On our side what's done is done but we're here to speak, we want to make sure what happened to us doesn't happen again, we had a game in hand and if we won we'd have won the league, a walkover was given by two teams with nothing to play for and we find out by a silly Facebook post," he added.
Lifford FC's John O'Neill queried why the initial rule was changed at the 2021 AGM to which the CDSL secretary, Denis Collins explained, "the new proposal is the old rule, Rhine had proposed the change and it was unanimously approved".
Richard Cahill of Fern Celtic suggested bigger sanctions be issued for clubs giving walkovers. "Turn up with a team even if you only have eight players," he said which prompted Mickey Guilfoyle to flag the game would be abandoned if one of the eight players got injured and Cahill responded, "it is not a walkover if the game is abandoned".
Kennedy said when it is the last game of season there is no reason why a refixture could not be considered. "Why were decisions made straight away, why weren't we notified, there are a lot of unanswered questions". Collins responded, "We spoke to a representative of the club and gave answers" and the Connolly delegate insisted there was "no need to make all games null and void".
Declan Cassidy of Ennis Town FC maintained, "I don't think a scenario like this should have been possible where a club can end up losing the league on one weekend".
Ger O'Halloran a departing member of the CDSL committee and a key member of Rhine Rovers explained that their previous proposal was to encourage clubs to finish the league. "Three teams opted out of the Second Division, the CDSL in their wisdom awarded points, one team got nine points from this". He said it was "a twist of faith" that the rule they proposed would see them crowned League champions.
There is no fair way of allocating points when a team has played more than half the season, Kennedy believed. "This rule has been here for years, it was changed for one year and look at all the mistakes that reared its head".
Admiration for Shannon Hibs was voiced by O'Neill who noted they were on zero points for a long time in the Premier Division, "I have massive respect for them for persevering and sticking it out, they are an example to everybody".
A vote to revert the old rule as proposed by Connolly Celtic was carried 42-31.