*Caoimhe Harvey is brought to ground. Photograph: Burren Eye Photography
Clare's opening round encounter with Kildare in the TG4 All-Ireland intermediate ladies football championship "was a game we definitely left behind us," manager James Murrihy felt.
Starting off their bid for honours with a three point loss was "frustrating and very disappointing", he maintained. "We were in complete control but a couple of silly mistakes probably cost us. And while it was totally uncharacteristic of this team to give away two goals like that, we were punished dearly for them".
Added to the mistakes was the failure to capitalise with opportunities on goal. "We created a lot of goals chances too and didn't take them so while I couldn't fault the girls in terms of desire and effort, the bottom line is that we came up short".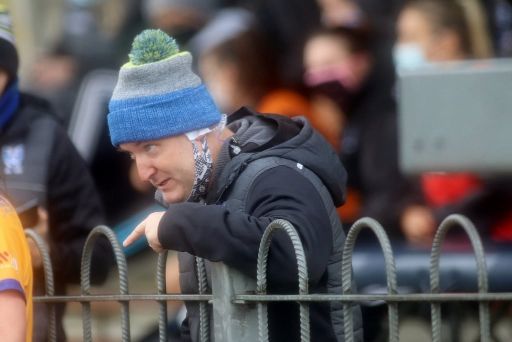 "So overall, it's just disappointing. I know myself from a Kildare perspective, they were dealing with a full deck whereas we seemed to have a lot of injuries coming into the championship. There was one girl missing from the panel today that was probably our best player in the National League and that was Aisling Reidy. And look, I know missing players is not an excuse but the fact is that two of our marquee forwards Grainne Nolan and Niamh O'Dea, we were only able to get a half an hour out of each of them".
Murrihy added, "Those are the kind of things you look at with a little bit of regret of what might have been if we had everyone available to us. But that was the hand that we were dealt and in fairness to the girls, none of the 20 players let us down in terms of effort and commitment".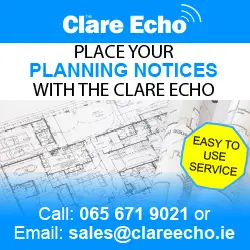 Laois in Clonmel on Sunday is next on the agenda for the Kilmurry Ibrickane clubman and his charges, their ability to make the concluding stages of the championship are now reliant on other results going their way, he acknowledged.
"It does mean that things are out of our own hands now. We've two games left and all we can do it look after our own side of things and hope that someone else does us a favour. We've Laois next Sunday, a team we would have played a couple of times over the last few years and know a bit about them so we just have to go back to the drawing board this week. It will be pretty much recovery for the girls so we have to just try and gets the minds right too and get the heads focused to ensure that we do our business next Sunday".