*Orla crosses the finish line cheered on by her family, Mayor of Clare Clare Colleran Molloy, Councillor Mary Howard, her Garda escort and neighbours. Photograph by John Mangan
THERE was never any doubt that Orla Platten from Quin would reach her goal of cycling 21km in 21 days, but it has to be said that she did it with style.
Cheered on by neighbours and friends, Orla even had her own Garda escort as she crossed the finish line yesterday, on her 21st birthday.
Her original plan was to raise €1,000 for the Irish Wheelchair Association, but she smashed that target a whopping 11 times. Her tally as of 11am today was €11,172.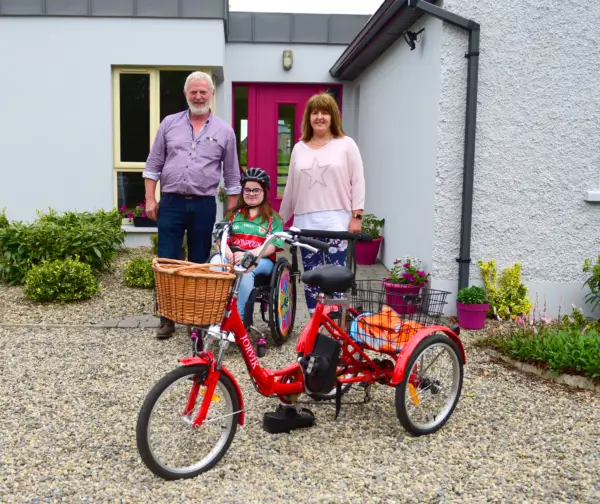 Orla was born with Down Syndrome. She uses a wheelchair to get around as she has spinal scoliosis. She also has congenital heart problems.
Cycling is a real challenge for Orla because she has no hip joint on her right side, so she has to be lifted on and off the trike. Her mother Jean said she was immensely proud of what Orla has achieved.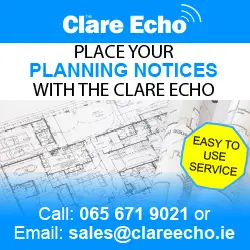 "She's got great support. She's loved it too and it's been a great focus for her. I am bursting with pride. I am immensely proud of her and immensely proud that she came up with the idea herself. She is very kind," she said.
Here she is crossing the finish line: