For the first time, the Supreme Court in Ireland held a sitting with all parties being present via remote video technology.
A short hearing was conducted by the Supreme Court on Monday morning where technology was utilised to ensure that all necessary parties were in attendance without having to travel to the court.
Remote hearings are also to be applied to the Court of Appeal this week. Courts continue to sit in-person for urgent business.
Minister for Justice, Charlie Flanagan (FG) highlighted how COVID-19 has changed daily life across the globe. "For many organisations, business as usual is not an option. However, the business of the courts is of fundamental importance and therefore today's hearing is a very welcome development".
He stated that this new initiative would allow Courts to move through "important case work". The Minister outlined, "Clearly remote sittings are more challenging and many of us are grappling with the difficulties inherent in needing to work closely together while staying physically apart.
"I believe that today's innovative pilot sitting is a landmark day for the Courts and one that will further contribute to the efficient administration of justice in our State at this difficult time."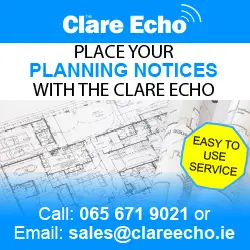 Other courts such as Ennis District Court are expected to roll out the technology for use in suitable cases in the coming days and weeks.