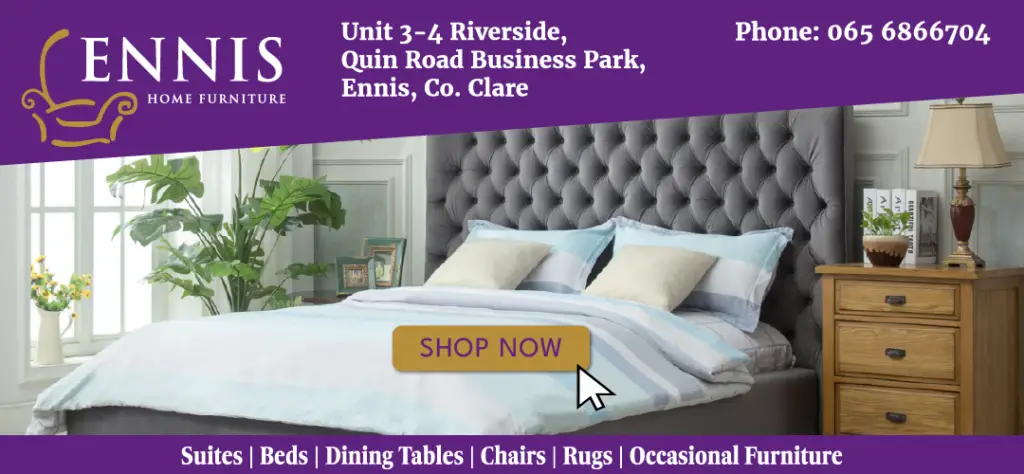 *Michael Vaughan. Photograph: Martin Connolly
A voice for business and tourism experience is needed in Seanad Éireann, Michael Vaughan (FF) is adamant and he believes he has the right vocal chords to fill that role.
Work on securing a nomination to the Seanad began for the fourth generation hotelier last Autumn. The nomination is in the bag and now Vaughan is eyeing up a post on the Industrial and Commercial Panel, the same as his colleague Timmy Dooley (FF).
"I was never expecting Timmy to be running for the Seanad, neither was Timmy for that matter. I had been looking for nominations for the Seanad going back to last August when it was first mooted that there was going to be an election. I have garnered the support of four of the main tourism bodies who can make nominations, they are all backing me. I don't expect it to be unfortunate for Timmy because I expect he will do really well, it is unfortunate for me that two coming from the same few are in the same panel. It is a difficult task, my chances are much diminished by Timmy being on the panel, I committed to the tourism people that we would try and seek representation and a voice in the Oireachtas, I'm going to try have a very good run".
He admitted that his lack of visible political activity may also hinder his chances but the Lahinch father of two also maintained that is an attribute eligible voters should be enthused by. "From where I see it, I have a lot of life and business experience that is something that isn't always well represented, career politicians such as Timmy have a huge role to play in politics, they do play a role but there is and should be a place for the voice of business experience and the tourism experience that I have".
Vaughan canvassed for Rita McInerney (FF) in the lead up to last month's General Election. But his blood in politics goes way back as his father was former President Paddy Hillery's first ever election agent and his grand-father "worked towards the establishment of the first Dáil".
Michael referred to names such as Fearghal Quinn and Pádraig Ó Céidigh as examples of whose style he would like to follow if elected to the Upper House of the Oireachtas. "I've had an interest in running in the Seanad for quite some while, I'm not particularly interested in running for the Dáil but the Seanad really appeals me. There is an opportunity to represent the tourism and small business interests in the country, the Seanad is a more effective house in relation to the legislation on that. People in the past that I really admired in the Seanad would be like Fearghal Quinn he had a good business life and contributed to politics in a very meaningful way, Pádraig Ó Céidigh represents small business and the West of Ireland extremely well.
"There is a contribution to be made by business people into politics and the political life of the country, it can be done in a very focused manner in the Seanad, in the Dáil you have the clientelism of the electorate to pander to, as it is currently structured the Seanad is a more focused electorate. When the house was originally established, it was done so that the voice of industry would be represented through the industrial and commercial panel, in latter years it has been used for politicians to wet their feet and get experience before moving onto the main house. My view is to use it as it was originally intended, tourism interests along the west coast of the country, small family businesses and rural life".