A community project involving the design of a large quilt depicting 60 Clare tourist attractions is looking to recruit volunteers.
Ennis resident, Valery Larkin, who achieved a place in the Guinness World Book of Records for the largest knitted blanket in August 2018, is looking to collaborate with others on a project celebrating her adopted county. The blanket will comprise of 60 individual squares. Valery has printed out a picture of each attraction to scale and will send out a square patch for the volunteer to depict in their own interpretation of the site, through any creative method such as fabric paint or embroidery.
The Dublin native, who learned to sow at the age of seven through her mother, who knitted Aran Sweaters for the American market, is keen to begin the design of her favourite place to visit in Clare. "I have my heart set on Poulnabrone in the Burren. I love the Burren. I often go up there and sit on a rock. It's very peaceful. That particular place, it just does something for me," she said. The borders, she informed, will include the embroidered names of the 90 towns and villages within the county.
A definitive timeline for the completion of the Clare Quilt has not been set but Valery hopes it could see completion by November of this year. The wheels are already in motion, she stated. Last week, three women were tasked with cutting out 20 squares each and two quilters have already volunteered their services.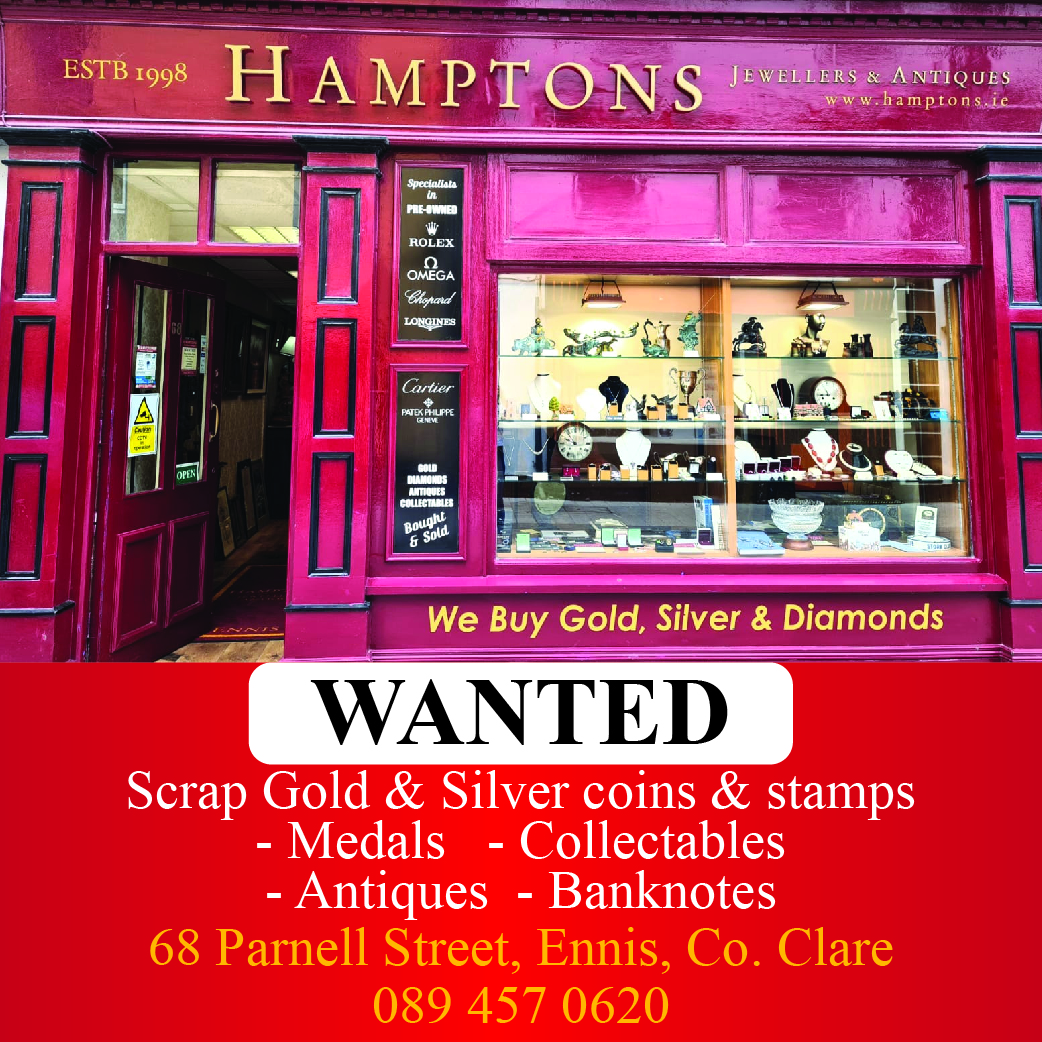 Many of the people pledging their support were involved in the largest knitted blanket project run by Valery, where 3,000 people collaborated over 19 months to validate a 60,000 square knitted blanket at the Showgrounds in Ennis. "We met so many wild and wonderful people at it. We still have a crowd, we call it 'The Blanket Crowd', on WhatsApp. That has actually kept a lot of us going during COVID. There are quite a few locals that will carry through for this project, as it's only Clare," she said.
Her hope for this project, is that it will be community first and that people will take ownership themselves. "It's about working together and if somebody needs something done, I hope they can reach out to somebody else. This isn't about me, it's about the community," she informed.
Anyone interested in contributing to the Clare Quilt can message Valery on Facebook Messenger or via WhatsApp on 086-368 5030.