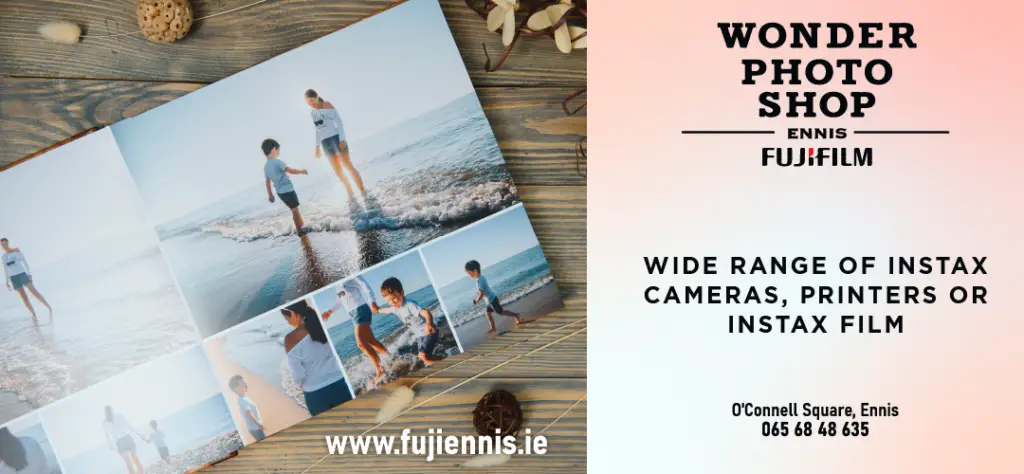 *Photograph: Martin Connolly
No appointment for the post of Clare senior hurling manager was made at a special meeting of the Clare County Board on Wednesday, instead delegates requested that the process to fill the vacancy be restarted.
Scariff delegate Dan Treacy tabled a proposal that the process of appointing the successor to Gerry O'Connor and Donal Moloney be restarted. He called on the County Board "to make an open call for potential managers with a deadline of two weeks for receipt of expressions of interest followed by an interview process and a gathering of delegates to ratify the successful candidate".
No opposition was voiced to Treacy's motion only slight concerns with the wording of an "open call". It was agreed that clubs have until October 21st at 5pm to submit applications to the county secretary.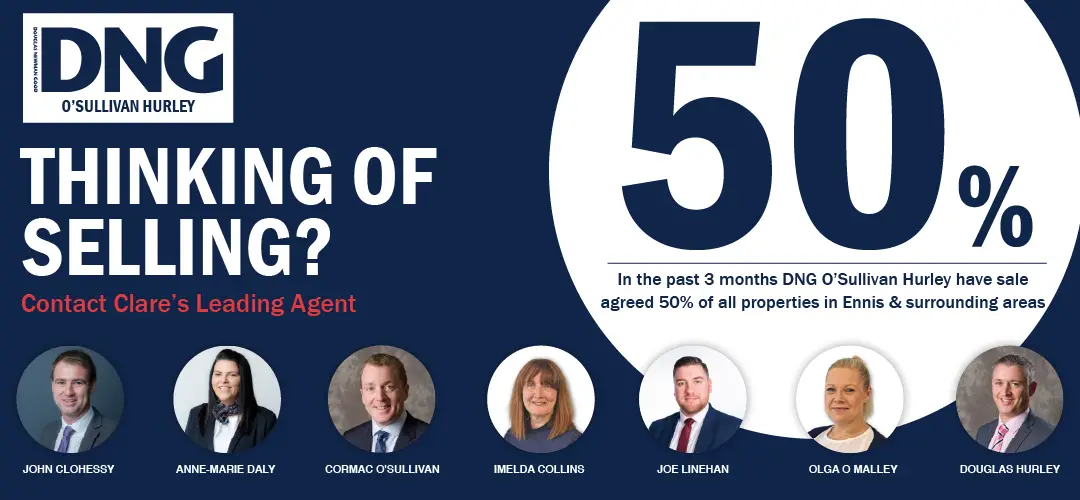 An independent committee comprising of Clare GAA Chairperson Joe Cooney, two time National Hurling League winner Colm Honan, NUIG GAA Development Officer Michael O'Connor, Niall Romer an All-Ireland winner with the Clare Junior hurlers of 1993 and former County Board Chairman, Michael O'Neill was proposed and seconded by delegates with the task of appointing the next senior hurling management.
Opening the meeting, Chairman Joe Cooney stated that the process for appointing the 2020 senior management had been ongoing for two months and the hurling review was conducted in the month of August when all county teams concluded their campaigns, "We did sit down with members of the senior panel when putting together the review and also GAA people around the county to get their views". Questions during the review were related to the coaching systems in the county and devising ways to improve going forward. He confirmed a report of the review will be provided to club delegates. He thanked both Donal Moloney and Gerry O'Connor for their contribution to the county in underage and adult managements.
Following Clare's senior hurlers' failure to progress from Munster, Donal Moloney requested a meeting with the Chairman in July. "He said he was willing to go forward for the position, I asked if Gerry was willing and Donal said he was". A further meeting took place in August, O'Connor was due to attend but was subsequently unable to make it, "At this meeting I asked Donal if Gerry was going to be involved and Donal was unsure".
"Gerry announced in September he was stepping down. I then called Donal in for a meeting and he said he was willing to put his name forward for 2020. He was aware his and Gerry's two year term had expired and we told him we were exploring other options".
A list of six candidates was then put together, the O'Callaghans Mills clubman outlined. As of last week, three of these, Donal Moloney, Brian Lohan and Louis Mulqueen were willing to put their names forward.
In the view of the County Board, "the fairest way was to do the interviews by an interview board". Cooney told the meeting that an independent person chaired the interview board. All three candidates were contacted on Friday and in the space of twenty four hours confirmed they could attend the interviews organised for Monday evening. "Everything was set up for Monday and on Sunday we received notification that Donal had withdrawn his name".
Interviews took place on Monday and it has emerged that neither Brian Lohan or Louis Mulqueen were asked to provide details of their proposed management team. "We hope to put the name of the person we want to propose to the meeting, that is the process we are hoping to follow". Cooney added, "Donal and Gerry have done an excellent job with underage teams and with the seniors for the past three years", he stated that O'Connor's departure "changed the complexion" of their setup.
Cratloe's Jack Chaplin said he was contacted by senior panellists, "they are not happy with the process that has been followed". In response, Cooney said four of the panel were interviewed as part of the review while he met five senior panellists on Tuesday, "We had a good discussion, they said they were going to put together a press release which they were entitled to do. They said they are happy to work with the new management if proposed". "I got the call today," Chaplin replied and Cooney told him that he was in contact with the players representatives and was on the phone to captain Patrick O'Connor before the meeting.
Ex inter-county referee Ambrose Heagney was keen that delegates be allowed return to their clubs to get their views before a decision is made, "I am just the delegate," the Corofin representative commented.
Brian Torpey of Tulla quizzed the County Chairman on whether players were consulted "for their views on who should be appointed manager," and it was revealed that weren't. Torpey also uncovered the fact that neither Brian Lohan or Louis Mulqueen were asked for their proposed backroom team. He criticised the treatment of Donal Moloney and referenced Clare being the width of a post from an All-Ireland final over twelve months ago. "We are all about promoting hurling" and added "I don't think the process was up to scratch".
Kilmaley delegate Niall Romer claimed that members of Brian Lohan's ticket included Ken Ralph, James Moran, Anthony Daly, Francis Forde, Eamon Myers and a media consultant. The Chairman told Romer, "He said some of these may be available".
Former Clare hurler, Colm Honan spoke of the "massive unease" among clubs in the county. He compared the appointment process to "a beauty contest". The Clonlara man questioned "on what grounds" delegates or the Board would decide given confirmed details on their backroom ticket were not available. Cooney defended the interview process, "it was done very professionally" with both candidates fielding the same questions as each other. Bord na nÓg Chairman, Neil O'Brien felt the same format should be kept, "It is not fair if another person comes forward and has a different interview to the other two candidates. The same questions should be put forward".
"At best it was chaotic", Scariff's Dan Treacy said of the process. He then issued a call for the process to be restarted which received sufficient support and was seconded by Niall Romer. "We owe it to the players that we get it right, we have some unbelievable players involved and we owe it to them. A rushed decision will not do them any justice. Voting tonight would be disrespectful to the players, I won't even go into the disrespect that has been shown to Donal Moloney". He called for the players to have an input in the process. The Chairman was agreeable to the suggestion, "If that's what delegates want, we'll do it".
On the issue of panellists getting involved, Cooney said "Players want to move on. We need to get this right tonight, the players are getting frustrated". He acknowledged the commitment of the Clare panel but also added, "We have a lot of time and effort put in" to the efforts of sourcing a management for 2020.
Ruan's Flan Lyons viewed the provision of the hurling review as important to allow clubs make the decision. Michael O'Neill of Ballyea praised the contribution of Moloney and O'Connor to Clare hurling and Cooney responded, "Everyone agrees with you".
Michael Lee from Tubber was worried restarting the process may have a negative impact. "There are not too many people looking for the job, managers of this calibre for inter-county standard do not grow on trees and they don't fall from the sky". "Do not delay this any further". Niall Romer listed off Tony Considine, Kieran O'Neill, Liam Cahill, Anthony Daly and Brian Lohan as candidates he viewed of inter-county standard, "I could name five in ten seconds",
Concern was expressed through John Fawl that both Brian Lohan and Louis Mulqueen may decide to withdraw their names if the process was delayed to which Cooney replied, "I presume they will be gone". Patrick Hayes of Clarecastle stated, "We need to know their management teams" to which Cooney explained, "It is very difficult to put a backroom team together". "Surely one of the main criteria is how they function as a management team," Honan said and highlighted the "well-funded" opposition that Clare must be prepared to face in Tipperary and Limerick, "unless we can go forward we will not compete". Wolfe Tones' John Riordan queried if changing the process would achieve anything different, his club colleague Dermot O'Donnell attempted to propose Lohan as manager for next year.
The Chairman received a round of applause from the majority of delegates when he voiced his disgust with the online criticism directed at officials, managements and players by individuals. "Some of the remarks passed about our officers on social media is a bloody disgrace. If I've something to say, I'll say it to someone's face". St Josephs Miltown Chairman, Frank Minouge backed his comments but added that three panellists expressed their view that the appointment process was lacking in "transparency".
A suggestion from Romer that Colm Honan chair the independent committee "for transparency in an independent review" did not receive support from delegates. "If we do that it's turmoil," Kildysart's John Meade said in calling for the Chairman and Secretary to be involved in the process and stated clubs would not absolve their own club officers from such responsibility. Colm Browne insisted the Chairman stay involved so that the successful candidate knows he has the backing of the Board.
Names such as Sean O'Halloran, Brian Torpey, Val Donnellan and Dan Treacy were mentioned to be a part of the committee but all declined. The five names of Joe Cooney, Colm Honan, Niall Romer, Michael O'Connor and Michael O'Neill were then finalised before the sixty two minute meeting concluded.