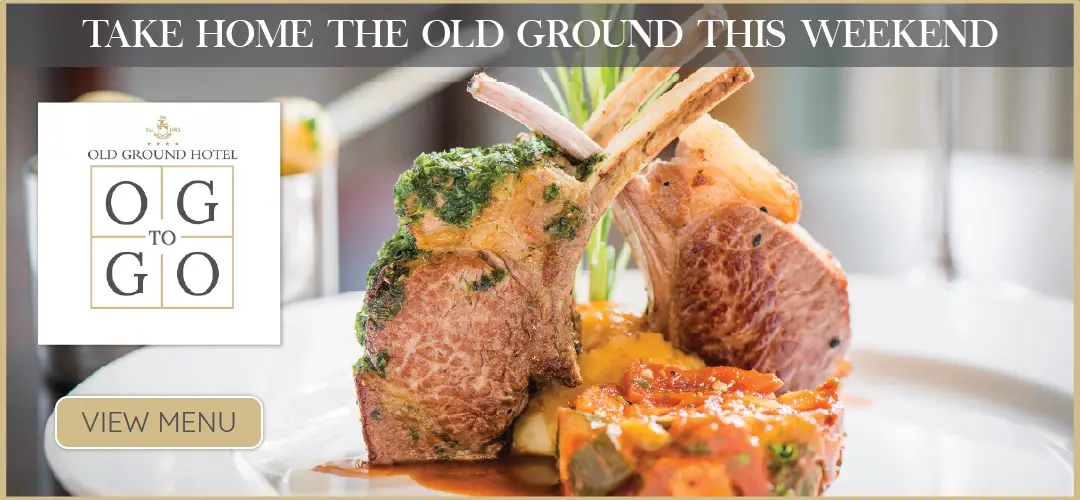 A mixed housing tenure is essential, Clare councillors have said in a call for an urgent review of the planning policy relating to the development of residential property.
Chair of the Social Development Strategic Policy Committee (SPC), Cllr Gerry Flynn (IND) tabled a lengthy motion before the local authority pressing Minister for Housing, Local Government and Heritage, Darragh O'Brien (FF) and Minister of State for Planning, Peter Burke (FG) to "urgently review" planning policy.
Greater clarity and transparency regarding developers applying for private residential development and disposal of total development when completed for social housing must form part of the review, Cllr Flynn stated.
Provision of balanced tenure through a mix of housing for private and social needs would improve the sustainability of communities, he felt. Developing large scale social housing "requires considerable assistance and support at local level," he believed school placements and other essential supports for vulnerable families must be prioritised. "Currently members of the public wishing to purchase their own property are finding it very difficult to find private property for sale as the policy in planning is mostly focused on the delivery of social housing and in turn this policy puts more pressure on local authorities waiting lists and for the lower to middle income bracket they cannot get on the list due to income thresholds".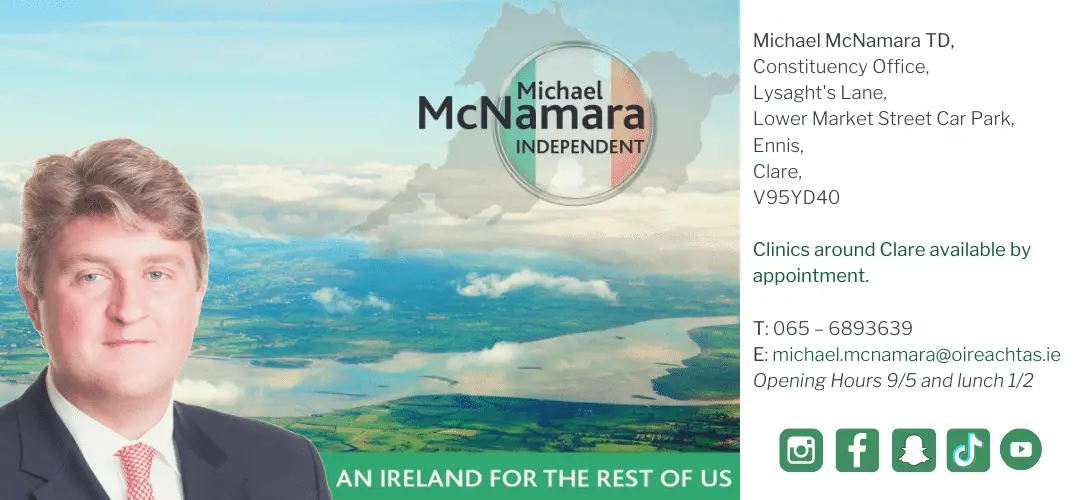 Minister O'Brien needs to put extra focus on the current policy, the Shannon representative maintained. "Housing needs a mixed tenure, the current situation affects all stations in society at a time when demand has outstripped supply".
Recent times have seen developers apply for planning permission in huge estates and when this is approved, councillors are lobbied to gauge if there is a local authority interest in the housing development, Cllr PJ Ryan (IND) revealed. "The design of some of these houses is not up to the standard that you would think for an application within the area they are in. I have seen some in the Shannon Municipal District and they are lot less than the local authority design".
Offering a mix of housing options will make communities in Clare more viable, Cllr Cillian Murphy (FF) commented. "I live in Kilkee, we have bigger social housing than holiday homes, there are very little permanent residencies available in Kilkee. Tourism switches on or swtiches off, we want to keep all our businesses viable throughout the year so we need a mix".
As he noted Clare County Council was "probably the biggest player in the housing development market" in the county, Cllr Johnny Flynn (FG) highlighted the need for sustainability to be factored into all policies.
Attracting persons living in cities to rural areas needs to underpin housing plans, Cllr Joe Garrihy (FG) felt. "We need to work with willing local housing associations and look to diversify what we provide in housing. The market won't do it, I think this is something that boosted the development of Ennis in its beginning".
Private developments originally built in the Ennis Municipal District had been attempted to be sold to the local authority for social housing but local opposition thwarted such efforts, Cllr Clare Colleran Molloy (FF) recalled. "Housing is one of the most difficult things in this country at the minute along with COVID. Covid is hopefully going to go but housing is something we will be dealing with for some time," Cllr Ann Norton (IND) remarked.
Clare was fortunate to have Cllr Flynn in the housing brief, Cllr Pat Hayes (FF) believed. "Some villages and towns have no social housing, there are more where the Council seem to have bought land and there is an abundance of social housing. The mix is critically important. A lot of small communities and villages, if there were small houses available it would improve the communities". Further support was voiced by Cllr Pat McMahon (FF) and Cllr Mary Howard (FG).
Mixed tenure developments is "the bigger issue," Council Chief Executive Pat Dowling responded. "The concept has been around for 30 years. Those of us who worked as housing practitioners during those decades have always tried to promote them. A mixed tenure development is private, social, affordable, housing for elderly, disabled and ethnic minorities," he explained. He said Council officials would be more than happy to complete a report on each for every Municipal District. "The concept is a good one, it has been tried in many jurisdictions but it doesn't always succeed".
"I hear what the Chief Executive is saying but it has gone over my head," Cllr Flynn replied. "There can be an urgency to fix one problem but in turn create a lot of other problems with huge consequences for communities," he cautioned.