AN APPROXIMATE 2,000 Ukrainian refugees are now residing in Co Clare.
Figures from Monday April 4th detailed that a total of 1,916 refugees were living sixteen different venues across six locations in Co Clare. The data provided by Council Chief Executive, Pat Dowling did not include those availing of pledges for accommodation and those that have arrived in recent days.
Speaking to The Clare Echo, Minister for Children, Equality, Disability, Integration and Youth, Roderic O'Gorman (GP) said the country now has 21,500 Ukrainian refugees on the island. "I recognise there is a significant number being housed in hotels and guesthouses across Clare, I know of the amazing work a lot of the community groups in Clare are doing in terms of supporting them. It's not perfect in terms of how the system is rolled out, no one expected this seven weeks ago, we're in a crisis situation, we're in a European war, nobody expected on New Year's Day that we would be in a European war situation but I'm hugely appreciative of all the work Clare County Council are doing, that community and voluntary groups are doing, I'm also appreciative of those who made pledges for rooms in houses an some people with their second home in making those available to Ukrainian refugees".
Providing an update to elected representatives at this week's Council sitting, Dowling flagged that "significant challenges" lay ahead for local authorities across Ireland with current Government predictions that the number of Ukrainians to be seeking care and accommodation to hit 75,000 by the end of May.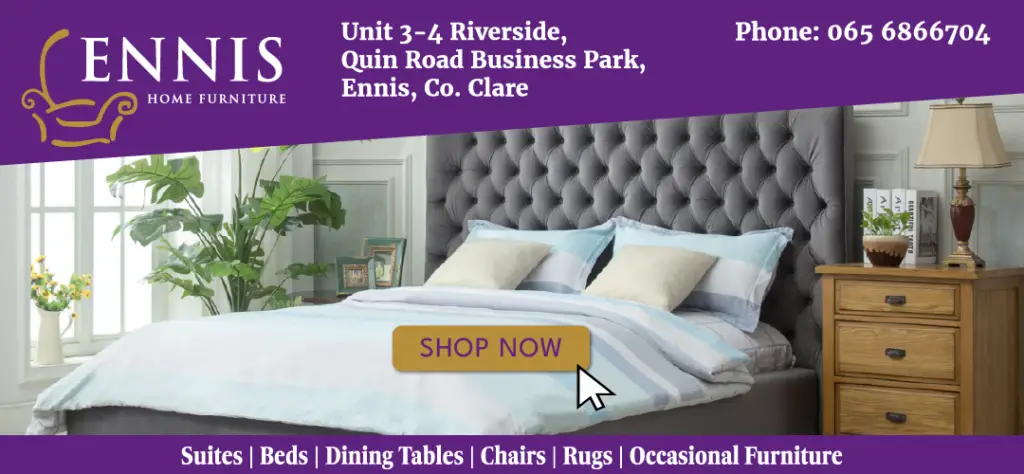 "We are entering into a phase of being seriously challenge in the context of availability," he cautioned. The Limerick native confirmed that a mandate has been issued to local authorities to identify accommodation options to provide safe shelter to the persons fleeing war in Ukraine. A venue prepared by the Civil Defence now has 18 Ukrainian adults availing of it.
Director of Social Development with the Council, Anne Haugh is "working around the clock to locate the venues" with her team "so should and they arrive in Co Clare, we at least have food, shelter and warmth for them," he outlined. Dowling praised the response of Lisdoonvarna Fáilte but noted that the group was now "under pressure".
Cllr Mary Howard (FG) tabled an emergency motion which had eighteen co-signatories whereby she appealed to the Council to identify suitable locations to be used as depots for various support groups aiding the people of Ukraine during the crisis. "Ireland has never experienced such a rapid inflow of refugees fleeing war before. We need to ensure we meet the ongoing challenge of responding to the needs of Ukrainian people as this is a very complex and rapidly evolving situation," she observed.
Community groups facilitating the arrival of Ukrainians need a forum to share their learnings, Cllr Joe Garrihy (FG) maintained. He revealed that Lisdoonvarna Fáilte have managed to secure funding to employ two people from Ukraine on a full-time basis, one that worked as an English teacher and the other as an accountant. "The grey area isn't going to change but clarity and a trusted forum to find areas is needed, the same questions are repeated whether it is a hotel in Lisdoonvarna or Liscannor. We cannot emphasise enough the importance of maintaining social cohesion and solidarity," he said.
A trauma counsellor has spoken to volunteers in Lisdoonvarna, Garrihy stated. They were advised that even smiling across the street at a refugee no matter how small an act it feels will help them to feel welcome, "every interaction is an intervention".