*Photograph: John Mangan
Rising crime in the village of Newmarket-on-Fergus has prompted concern from local residents.
On Friday last, Gardaí seized €20,000 worth of estimated cannabis from a property on the main street of Newmarket-on-Fergus. It followed a serious assault whereby one individual was left with several stitches, the matter is set to go before a sitting of Ennis District Court.
The Clare Echo has also been made aware of drug dealing and use in the village from three properties within a 100m radius. This ongoing activity has led to one resident penning an open letter in this week's paper (see below).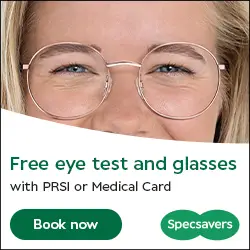 Newmarket-on-Fergus natives declined to speak on the record as they cited their fears with a potential retaliation. "The criminality in the village today is unreal," one resident told The Clare Echo.
"We're no different to anywhere else, we're not escaping crime in its different forms," Cllr Pat McMahon (FF) stated. The local county councillor added, "It is the times we are living in, there is rising crime".
McMahon did not believe the current levels of crime were worse than he has seen during his time on the local authority. "It comes in waves, we're no different to other places, it comes in waves".
He cautioned that drugs were initially given out for free "and then it multiplies, they are unable to pay back the debts, their parents and grandparents are threatened, the debts hit thousands of euros fairly quickly, they move up the ladder fast and then take valuables".
An increased Garda presence has also been observed in the parish.
Speaking to The Clare Echo, Cllr McMahon affirmed that a strict process has been monitored by CHI regarding the second phase of the Gleann Cora estate.
***************************
OPEN LETTER:
To all of you,
Yes You, the fine people of this parish of mine,
The village of love and all those beside
It is filled to the brim with characters, legends and pride,
But it has no room for those who do not abide
We have walked, we have ran, and even crawled these roads
And let's be honest we do like to nose!
You don't have to know everyone's business
But you should know enough to know when someone takes an interest.
So look around the next time you're about
You just might see something to shout about
It may not be for a pint or even a goal,
But it could be to help a neighbour who did not know,
About the vehicles and vandals that travel our roads.
To the men that hide behind their tone and their hoods
Trust me on this, you are no robin hood.
So let's stand together like we always should
This is my parish, this is my home, these are the roads I get to walk alone.
We are all in the same boat, so I encourage you all to row.