*Clare supporters from Sixmilebridge in Waterford. Photograph: Martin Connolly
Refunds will not be extended to GAA season ticket holders if the 2020 championship and National Leagues are postponed.
The Irish Examiner reports that the association are fully intent on completing the championship this year but that no refund will be issued to season ticket holders if it does not proceed. The start dates will be deferred on account of COVID-19 which as of Monday has claimed 365 lives in the Republic of Ireland and has 10,647 confirmed cases.
Season tickets valued at €120 give adults access to all of their county's league games, their first championship outing and the All-Ireland club final. When patrons have attended 60% of all league and championship fixtures, they are eligible to purchase a ticket for an All-Ireland final if their county is in the decider.
Earlier this year, Clare season ticket holder who travelled to Wexford Park did not have attendance recorded even though their cards were scanned. A repeat scenario occurred when Brian Lohan's side hosted Laois in Cusack Park. A number of Banner supporters who had availed of the season ticket had their account marked as zero attendance.
"We were aware there was an issue regarding updating of attendance. This has now been rectified and attendances have been marked accordingly," a spokesperson for Croke Park confirmed to The Clare Echo.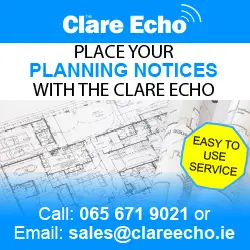 Terms and conditions of the loyalty scheme state, "In the event of the GAA season, Allianz National League or Championship being postponed, due to circumstances outside of the control of the GAA (Natural Disaster, Pandemic, etc) there will be no refunds available for GAA season tickets."
Similarly subscribers to GAAGo are also not entitled to a refund.
On Friday, a Special Congress will be held that is expected to result in changes to the format of the 2020 championship.