*David Byrne (right) with The Clare Echo's Páraic McMahon. Photograph: Joe Buckley
MISINFORMATION regarding refugee accommodation in Killarney has been used in arguments concerning plans to use a State owned property for emergency accommodation in Shannon.
At Saturday's public meeting in Shannon, Killarney was referenced by multiple speakers against the arrival of more refugees to the Clare town with claims that women and children were afraid to walk down the streets of the Kerry town by Hotel Killarney where 400 refugees are based.
David Byrne lives in Killarney and works as a journalist with Kerry's Eye, prior to this he was the Shannon correspondent with The Clare People up until the closure of the weekly newspaper in 2019.
Speaking to The Clare Echo this week, David who has lived in Killarney for the last three years explained, "There has been a lot of online commentary, many of it misinformation, in relation to certain refugee accommodation in Killarney, a lot of it I believe to be put out there by an anti-immigrant element who have never ever been to Killarney, or if have, haven't been here recently, and most certainly do not live here.
"The narrative seems to be that groups of men are hanging around the town, and the town is now unsafe, something I feel that couldn't be further than the truth. I walk the town most days, and evenings, and the town is as safe and welcoming as it ever has been. Of course with the nature of Direct Provision in this country, unfortunately those seeking asylum here cannot work. As a result, many refugees living in local hotels are seen hanging around the town in groups, but none more so than local teenagers".
Up to twenty asylum seekers were involved in a major violent disorder incident on New Year's Day at Hotel Killarney which is home to 400 direct provision applicants alone. According to David, this was "an isolated incident which involved a minority of the some 400 people (men, women, and children) living in the hotel at the time. My question would be; 'If this had happened in a tourist hotel, would we brush all guests that weekend with the same brush?' or would we say 'all Cork people are a certain way' if those involved were from Cork, for example".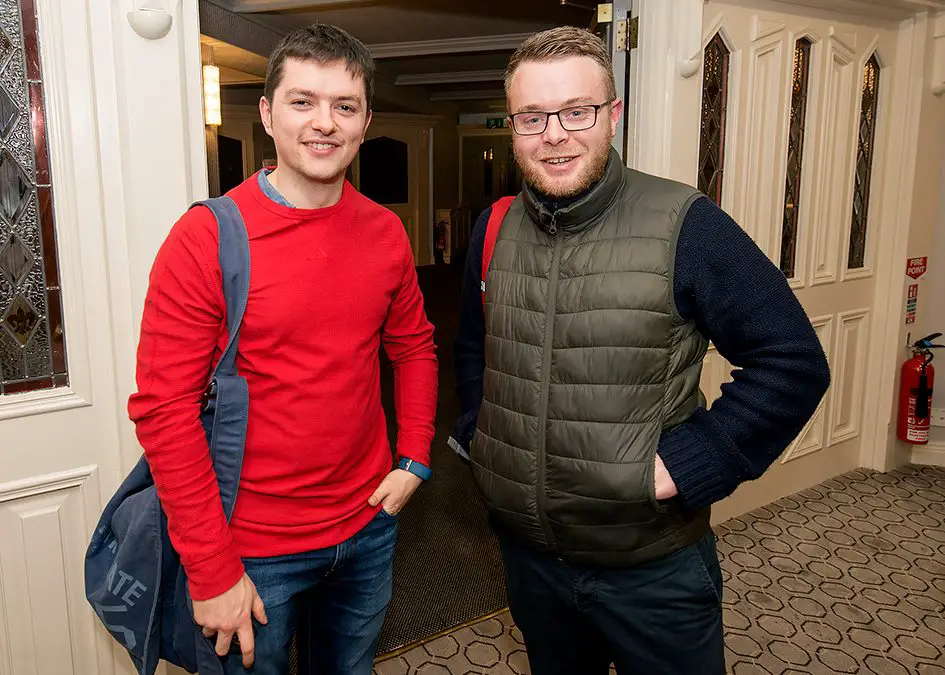 He added, "I live close to the hotel in question and often see those living there outside and in the shop nearby and there are never any issues. Of course, people may feel intimidated by groups of people 'hanging around' but all interactions I have seen have been nothing but friendly with local people welcoming people to the town. I can completely understand local people's concerns in Shannon, and people have a right to raise such concerns and ask questions looking for more information, but in my experience issues in Killarney have been blown completely out of proportion".
A native of Limerick, the UL graduate acknowledged "there are well founded concerns in relation to the pressure bringing extra people to the town has had on local services such as GPs, the overall health system, local schools but this is nothing different to say a local factory opening up and hundreds of people moving to the town for employment. We had serious pressure on certain services before any war in Ukraine or before hundreds of refugees were moved to Killarney".
Issues must be tackled locally in Shannon but "unfounded concerns" in Killarney should not be brought into the equation, he said. "One thing I remember covering Shannon during my time as a journalist in Clare was how friendly a town it is and how welcoming it is, something I believe is a result of the fact it is a new town and built on generations of people who moved there from elsewhere. I hope concerns are tackled locally but if such concerns are based on 'what is happening in Killarney' then I believe, from my experience, that they are unfounded concerns based on misconceptions of people, who if given the proper channel to integrate into life in Shannon, will add more to life there than they will take away from life in the town".