*Sean Withycombe of St Joseph's Tulla. Photograph: Gerard O'Neill
St Joseph's Tulla's dream of a first ever Croke Cup final appearance ended when they had to give best to a powerful and skilful St Kieran's College on Saturday afternoon.
St Kieran's College 3-16
St Joseph's Tulla 1-11
Venue: McDonagh Park, Nenagh
Three goals in the space of eleven minutes midway through the second half proved decisive in this tie which was played before a big attendance on a sunny afternoon.
Inspired by a superb half back line and man of the match in midfielder James Carroll, the Croke Cup specialists had too much power for the first time Harty Cup champions.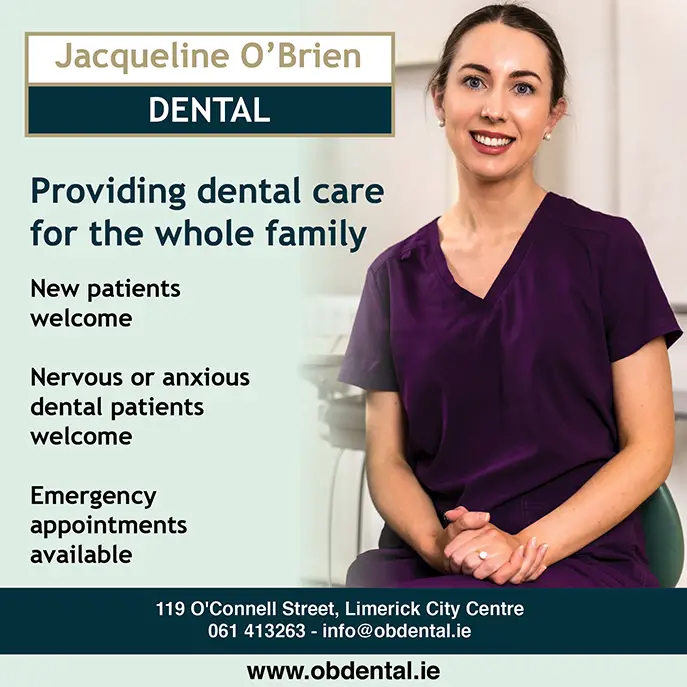 Heading into the second half four points adrift, followers of the admirable East Clare side had hopes of another strong second half performance but a physically stronger St Kierans outfit controlled the key areas and were full value for their victory
Having played with the aid of a fresh wind in the opening half, St Kieran's held a four point advantage at the interval when the score was 0-9 to 0-5
From the off, the Terence Fahy managed St Joseph's Tulla started well and opened a two point lead with Sean Withycombe converting two frees. St Kieran's responded with four unanswered scores as their half back line of Padraig Lennon, Joe Fitzpatrick and team captain Conor Cody held the upperhand. Tulla replied with three in row but a couple of missed efforts from placed balls via Withycombe then followed.
The winners hit the opening two points of the second half and while Tulla responded with three Withycombe frees, a Luke Connellan goal after great work by the outstanding Carroll left the Clare side with a lot to do.
Tulla pulled three points back to leave four between the sides at the three quarter stage but St Kieran's then hit a purple patch and landed 2-3 in five minutes to kill off any hopes of a victory for the Clare school coached by Tomás Kelly and Aidan Harte.
Adam Hogan, Tony Leyden, Aaron Shanahan, Colm Cleary and Sean Withycombe did best for St. Josephs while St Kieran's dominated in key areas particularly their half-back line and midfield.
Scorers St Joseph's Tulla: S Withycombe (1-7 1-06f 1'65), D Keogh (0-01), O O'Connor (0-01), C Cleary (0-01), T Leyden (0-01 1f),
Scorers St Kieran's College: H Shine (1-06 6f), D Murphy (1-03), L Connellan (1-00), B Whitty (0-02), J Carroll (0-01), T Dunne (0-01), P Lennon (0-01)
St Kieran's College:
1: Alan Dunphy (Lisdowney)
2: Jack Burke (Graigue-Ballycallan)
3: Aidan O'Connor (James Stephens)
4: Sean Moore (Carrickshock)
23: Padraig Lennion (Carrickshock)
6: Joe Fitzpatrick (Dunnamaggin)
7: Conor Cody (Clara) captain
8: James Carroll (Dicksboro)
9: Killian Doyle (Emeralds)
10 Ted Dunne (Graiguenamanagh)
11: Harry Shine (Dicksboro)
12: Ben Whitty (Danesfort)
13: Donagh Murphy (Mount Leinster Rangers)
14: Luke Connellan (Thomastown)
15: Anthony Ireland Wall (Danesfort)
St Joseph's Tulla:
1: Aaron Shanahan (Tulla)
2: Dara Ryan (Tulla)
6: Tony Leyden (Tulla)
4: Fionn Ryan (Tulla)
5: Mikey McMahon (O'Callaghans Mills)
3: Adam Hogan (Feakle)
7: Oisin Clune (Feakle)
9: Darragh Keogh (Clooney/Quin)
8: Ronan O'Connor (Feakle)
10: Oisin O'Connor (Feakle)
11: Sean Withycombe (Tulla)
12: Fionn Hickey (O'Callaghans Mills)
13: Colm Cleary (O'Callaghans Mills)
14: Conor O'Donnell (Crusheen)
17: Evan Maxted (Clooney/Quin)
Subs:
Dannan Fox (Clooney/Quin) for F. Ryan
Gearoid Vaughan (Broadford for C. O'Donnell
Cormac O'Brien (Broadford) for Hickey;
Referee: Fergal Horgan (Tipperary)