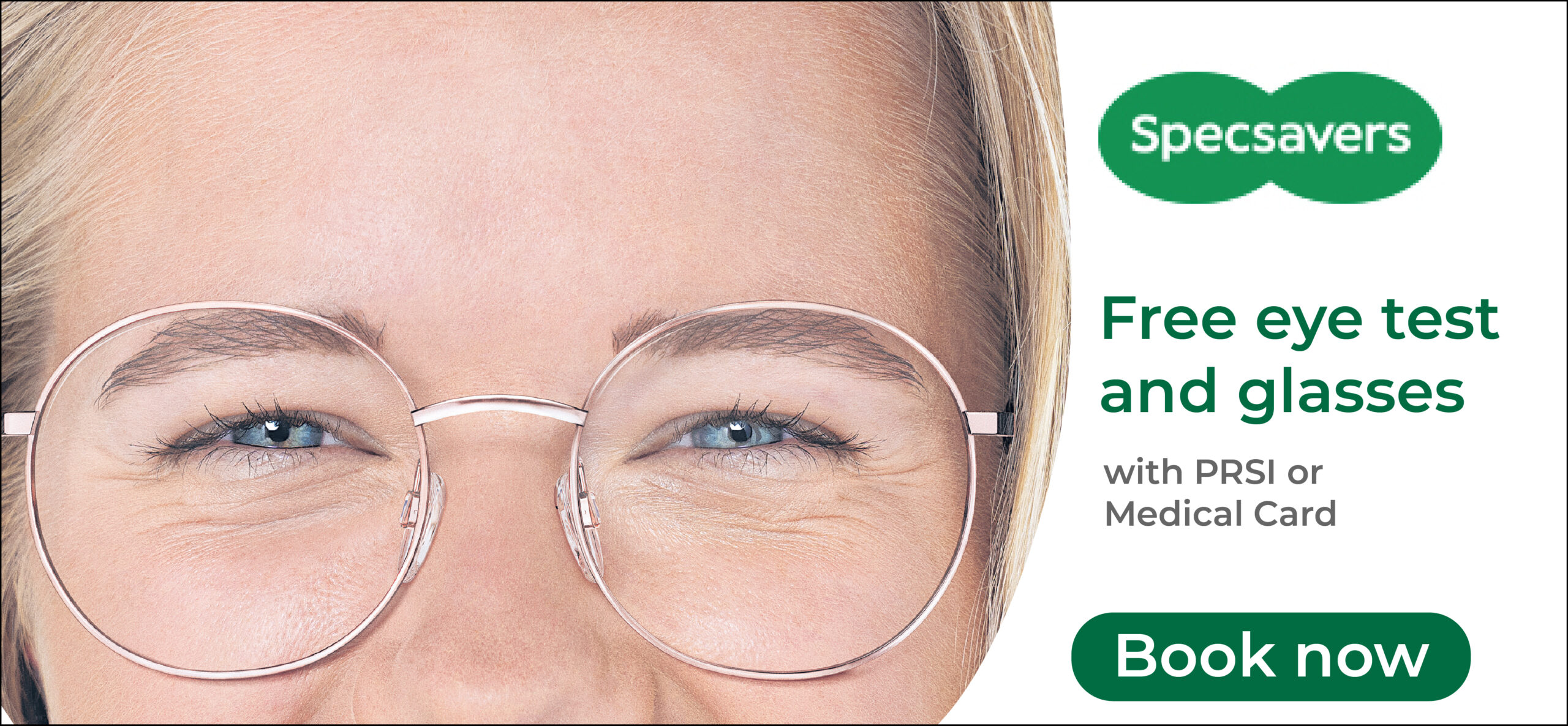 *Padraig Kelly in action for St Breckans. Photograph: Burren Eye Photography
Will experience win through to tee up a Cratloe v Kilmurry Ibrickane final or can Lissycasey and St Breckan's upset the odds and announce a new senior football order for a new decade? Eoin Brennan previews the weekend's semi-final candidates.
Semi-Finals
Kilmurry Ibrickane v Lissycasey @ Cusack Park Ennis, Saturday 2pm
If it was a game of trump cards, it would be a total mismatch as Kilmurry Ibrickane have been the team of the last two decades with four senior titles in each, with several of their existing squad part of Jack Daly wins even before Lissycasey's sole historic breakthrough in 2007.
Thankfully, it's the trump cards on the field that ultimately matter so while Kilmurry Ibrickane have brought their expected intensity and hunger to the table so far, they will be wary of a Lissycasey side that have proven obstinate opponents in the last two campaigns.
In 2018, a Round 2 clash in Kilmihil put Lissycasey on the brink of a famous victory before being sucker-punched by two match-altering goals, first from Dermot Coughlan just to force extra-time and then another late one in the additional periods through Eamonn Bracken to complete a dramatic nine point turnaround by 2-15 to 1-14.
And it would be a similar pattern in last year's opener as Lissycasey, despite facing into the conditions, failed to capitalise on a hugely encouraging first half in which they somehow passed up three glorious goal opportunities. And it allowed the more experienced 'Bricks to grind out a 0-9 to 0-7 win.
That said, Kilmurry Ibrickane were without Keelan Sexton and lost Dermot Coughlan to injury early on in that tie but both were back for the ultimate final derby showdown that eventually went St Joseph's Miltown's way after a replay.
And it seems as if Kilmurry Ibrickane have bottled that motivation to tick off their rivalry bucket list in 2020 by taking down St Joseph's Miltown and Éire Óg on their way to a fifth successive semi-final.
In fact, it's a tenth penultimate stage appearance in 12 seasons for the remarkably resilient Bricks who have managed to keep rejuvenating their squad year-on-year without ever diluting the quality of the established core.
The experience of the Hickey brothers Shane and Darren, Enda Coughlan, Michael Hogan, Martin McMahon and Michael O'Dwyer have been bolstered by the potency of Keelan Sexton and Dermot Coughlan while Aidan McCarthy, Daniel Walsh and Diarmuid King have established themselves as regulars alongside debutant goalkeeper David Sexton.
Kilmurry Ibrickane's power and aggression to dictate games has been well documented but it's the unknown fresh entity of Lissycasey that will be key to how the narrative of this game unfolds.
No longer a defensive-orientated counter-attacking team, the 2020 Lissycasey have been a refreshing addition to the semi-final line-up for the first time in seven years.
There's a youthful exuberance to their side this year that has been able to roll with the punches and still come up smiling. And there have been significant bodyblows as they finished the hour against both Cratloe and Kilmihil with just 13 men.
The half-back unit of Brian Cahill, Seamus Collins and Oisin Hanrahan have been central to Lissycasey's charge alongside captain Matt O'Shea at midfield. And it has allowed their attacking triumvirate of architect Mikey O'Neill and inside forwards Conor Finnucane (2-8) and Aaron Griffin (1-6) to prosper.
Their momentum will be hard to contain but if any side can manage it, it's Kilmurry Ibrickane who with the champions gone, will see this as a major opportunity to wrestle back the title for the first time since 2017 and begin their quest to become the team of this decade too.
Verdict: Kilmurry Ibrickane
St Breckan's v Cratloe @ Cusack Park Ennis, Sunday 5.45pm
They haven't clashed in the senior championship in 14 years but St Breckan's and Cratloe's long-awaited rematch should be one to savour on Sunday. All because of a new lease of life ignited within both camps that they will be eager to build upon with a county final appearance.
For Cratloe, getting back to a county final for the first time in four years would be a significant breakthrough, having been left frustrated at the penultimate stage ever since.
In contrast, for a St Breckan's side just back up from a gap year at intermediate, victory would mean a first final appearance in 24 years and more pointedly, a validation of their underage work over the past decade. There was a Senior B success in 2004 followed by a Cusack Cup crown in 2005 and it's around that time that Cratloe first entered St Breckan's radar as the sides met at the group stages in 2005 and '06, both in Cusack Park. Newly promoted Cratloe were no match for their experienced opponents in 2005, with a seven point haul from Pat Nagle [who is still impacting at Junior B level] ensuring a 0-12 to 0-04 win for the Lisdoonvarna men.
Hopes were high of a county final appearance but Kilmurry Ibrickane would stop St Breckan's charge in its tracks with an 11 point semi-final win.
12 months later, the gap had narrowed significantly as Cratloe came within two points of St Breckan's thanks to Sean Collins' late penalty but Nagle again proved the difference with 1-5 of a 2-8 to 1-9 triumph.
Unfortunately, fortunes went against both sides after that as Cratloe (2006) and St Breckan's (2007) slumped back down to intermediate and then re-emerged in quick succession once more as Cratloe won the intermediate in 2009 and went onto contest the provincial decider against Kerry opposition, a feat that was emulated by St Breckan's in 2010.
Cratloe never looked back thereafter with their rise as a superpower cemented with back-to-back senior crowns in 2013 and '14 while the closest St Breckan's came was a semi-final appearance against eventual champions Miltown in 2015.
However, while extremely unlucky to be caught in the tailspin of the five team relegation hurricane of 2018, St Breckan's weren't about to wallow in self-pity. And what followed would almost be the perfect storm as they regain their senior status at the first attempt and also contested finals at county Under 21A and Minor B along with another provincial intermediate decider.
That momentum hasn't been lessened for this year's version either as a crucial opening victory over Cooraclare provided the confidence to take down neighbours Ennistymon and soar to a semi-final berth.
There was a real element of freedom about that 0-11 to 0-08 win over Ennistymon, especially early on when kicking the first six points of the game. And in captain Alan Sweeney, Dale Masterson, Jack Sheedy, Colm O'Brien, Aiden Davidson, Padraig Kelly, Jamie Stack and key targetman Joe McGann, there's a healthy mix of pace and power that makes them dangerous opponents this weekend.
That derby win was a month ago now though and since then, It's Cratloe who have built up a head of steam, particularly after a hugely impressive play-off victory to dethrone back-to-back champions St Joseph's Miltown against the odds.
After all, finding themselves seven behind early in the second half and even down to 14 players entering the final quarter couldn't deter Cratloe from outscoring the holders by 0-8 to 0-1 in the final 25 minutes.
Cathal McInerney's return from injury has been the driving force in that revival of fortunes, intensity and vigour. And with the bit between their teeth, Colm Collins' experienced side will be tough to scalp if they can replicate that form on Sunday evening.
Verdict: Cratloe